Events and Conferences are a great time to Network, Showcase your Product/Service and Learning from the best in your industry. But, choosing the best marketing events to attend can be a difficult task. Hence, we bring out our compilation of the top marketing events in mumbai and top marketing events in Bangalore.
1. Click Asia Summit
Click Asia Summit is Asia's largest digital marketing Summit which focusses on the digital transformation of business. This Summit follows a hybrid model that presents the speaker sessions and panel discussion together and help dive deeper into the topic of discussion. Click Asia Summit happens for 2 days in the month of April and speaker sessions usually run for an hour, which allows up to three speakers to deliver a twenty-minute talk in TED-style, followed by an open discussion with the audience. Time = money = learning is the motto of this event. They have 50+ global organisation partners, 60+ speakers, 400+global delegates, 50+ media partners across 20+ countries under their umbrella which offers a great deal of opportunity to network with top CXOs, leading marketers in the industry, agency heads, brand managers and almost everyone who are passionate about digital marketing.
Few highlights of Click Asia Summit 2016:
Ayal Steiner, MD of OutBrain for Asia Pacific gave an insight into how content marketing gives a complete picture of your brand storyline
Aryan Bonnici, MD of Hubspot discussed on the content marketing trends of 2016.
Robert Scoble's digital food for thought on Entrepreneur in residence.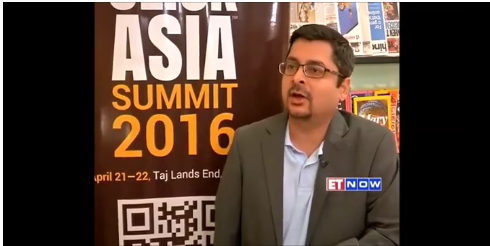 2. The Smart CEO Startup 50 Conference & Awards
It is one of a kind, clutter-free conference that focuses on gathering high-end entrepreneurship knowledge from investors and entrepreneurs from various sectors. This flagship event by The SmartCEO Magazine aims to impact the Indian entrepreneurial ecosystem through thought -provoking discussions and knowledge-sharing sessions. Followed by this, is the Smart CEO Startup50 Awards that aims to reward, recognize and honor startup entrepreneurs who've built wonderful businesses in a short span of time.

Few highlights of The SmartCEO Startup50 Conference and Awards-
1.  Keynote Talk by Krishnan Raman, Founder & CEO, Flutura Decision Science about the importance of #First100Days
2. Investor Panel titled "VCs are from Venus, Entrepreneurs are from Mars", spearheaded by Kae Capital's Shubhankar Bhattacharya
3. 20-minute TED-Style talk by various successful entrepreneurs
4. Gala Awards Night to recognize and honor India's Top 50 Startups from various sectors
5. Interactive session with leading entrepreneurs like Ashok Soota of Happiest Minds and K. Ganesh of Portea Medical & Growth Story
This year, the event is happening on 21st October at the Taj West End, Bengaluru. To register for the event, visit 
http://goo.gl/MjDrT4
now!
3. Surge Conference
Surge Conference is one of the largest marketing conferences in Bangalore which happens usually in February every year. Over 5000+ attendees from 72 countries made their way to attend this conference this year. The conference incorporates some of the best marketing minds from top companies in the world and also celebrities from Bollywood to add more spice to the conference.  Hence, not only you will have an exposure to all the marketing trends but you can have fun networking with your favourites in town as well.
Few highlights of Surge Conference 2016 were:
Twitter's GM of Developer Platform, Rich Paret, dazzled the stage and talked about the role of Twitter in the mobile revolution.
Founder of the OnePlus, Pete Lau took through the vision of One plus, the brand being a silent killer and what we can expect next from the company.
Free tickets were offered to female entrepreneurs to attend this conference with a motive to increase participation from women.
3. Brand Owners Summit (AFAQ)
Every brand manager is the owner of their brand. They are the real brand ambassadors. The Brand Owners Summit gives unique opportunities for all the brand managers in the country to interact and share thoughts on brand building strategies. It is a 2 day Summit which happens in the month of March in Bangalore and the occasion is graceful by the presence of top branding strategists across the country. The Bangalore Brand Summit brings together Bangalore's top brand owners and senior executives to discuss trends, debate ideas and share their knowledge. The event concludes with awards recognizing the hottest brands. If you are a branding freak, then this is the right place to know anything and everything on branding techniques. This summit focusses on complete learning experience from various brand gurus who are successful in shaping their brands, values and ideas.
Few highlights of Brand Owner's Summit 2014 Bangalore:
Krishna Kumar Natarajan, MD and CEO of Mind tree explained how branding will directly have tangible effects on sales
Madan Padakki founder of Head Held high played videos on brand building which left the audience awestruck
Amuleek Singh of Chai point made a deep dive into mobile marketing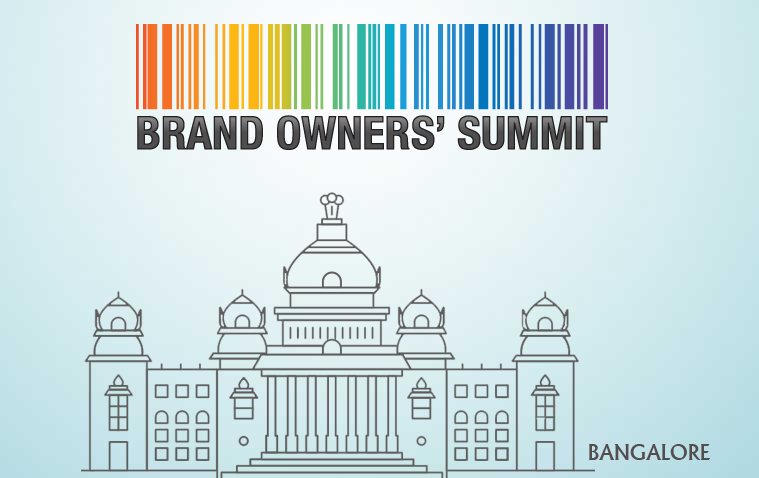 4. Great Indian IT marketing Summit
Information technology cannot be marketed in a conventional manner. Digital channels like LinkedIn and Facebook are found to work well for IT marketing. It requires a lot of understanding and must be delivered in a simple yet effective manner to the target customers. This Summit is focussed on IT specific marketing fraternity and helps marketing leaders in IT industry to share their ideas on technology-driven marketing. This Summit takes place in the month of February in Bangalore. This Summit also takes pleasure in awarding top performers in the field of IT marketing who are popularly called as Chief marketing technologists.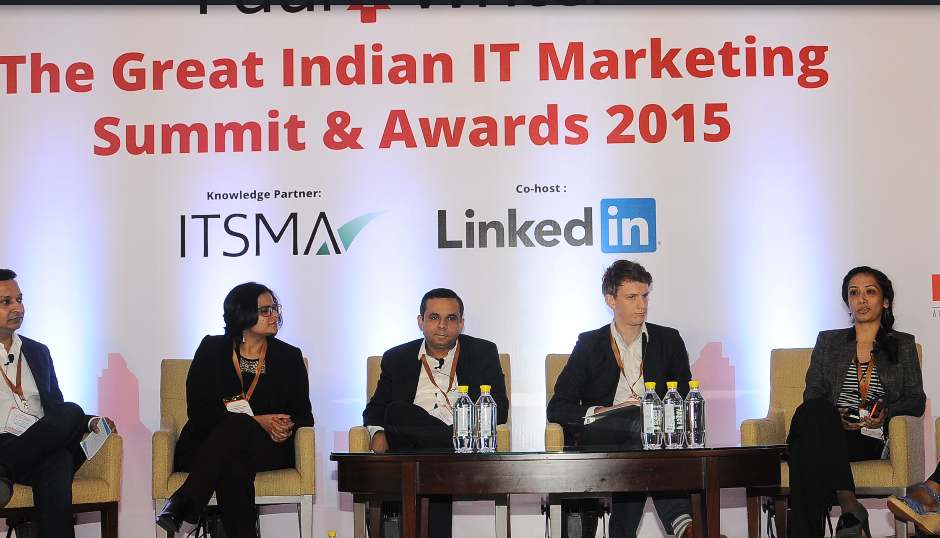 5. Social Media Week
Events like Social Media Week not only give an opportunity to meet people offline, who you have otherwise interacted on various online media, but also a chance to learn from others who are in this space. Just like a TED event it has multiple community organisers across the globe and provides an opportunity to organise an independent event during one of the editions of SMW conference. It is very easy to organise because of the standardised structure regardless of the location of the city.
SMW Bangalore opened its chapter in the year 2014. The Social Media Week will be happening in Bangalore from June 6 -10, 2016 which has a lot of buzz and popularity compared to the previous SMW with the progress of digital marketing in India. It is a worldwide conference that shares the best ideas from best minds on how social media is playing a key role in changing the business, society, culture around the globe. For the world active in social media platforms and conventional marketing seeing a dilution in terms of reach and ROI, this summit will give you insights on social media marketing and the various platforms which are gaining popularity.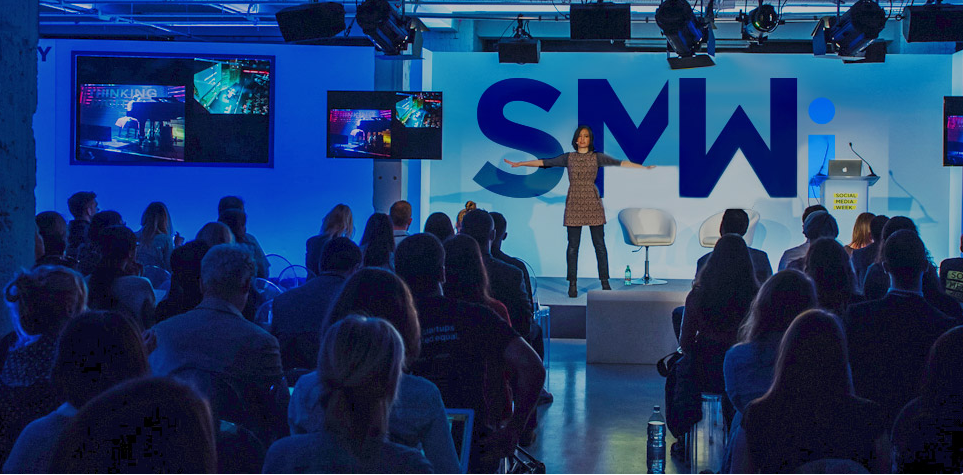 6. NASSCOM Product Conclave
This conclave regularly remains the talk of the town in the month of October every year. For product marketers, new product developers and product innovation seekers this conclave is the right platform to view some of the best product exhibits which can turn your way of thinking and helps in designing future products. For the budding entrepreneurs, you will realise the potentials of your idea and ground realities in the market. Events such as leap-frogging and speed-dating with investors will help you overcome the start-up shyness and fear of presenting your B plan to unknowns.
Few highlights of the Nasscom Product Conclave 2015:
Nasscom product conclave Bangalore 2015 conducted 5 major events namely:
Summit which included summits on design, IoT, growth hacks, cyber security.
Moonshot is an interesting hacking event where you have to find a strong solution to one of the biggest global problem.
Conclave which included Mainstage talks, Workshops, Panels, Roundtable, Huddles
Product showcases which included the showcase of 100+ innovative products
Maker Faire which was an exhibit of innovation, creativity and resourcefulness from across India
Connects which was a networking activity which included investor speed dating where you have to speed dates an investor, wow them and woo them in a short span of time
7. Global Mobile Internet Conference (GMIC)
Global Mobile Internet Conference made a debut to India in the year 2014 and was held in Bangalore in September 2015. With over 2700 attendees, 43 exhibitors, and 150 media representatives, GMIC has become India's largest internet conference ever. The motive of this conference is to bring in innovation in the field of mobile internet to bridge industries and geographies and saw the participation of all leading companies in the space of mobile internet. It is a globally recognized conference where you get good opportunity to network with some of the top guys in the mobile internet space.

Few highlights of GMIC 2015:
The GMIC 2015 had four stage of events namely
Innovator stage – GMIC main arena for speakers
Developer stage which featured new developing platforms and kits with focus on mobile tech developers
IoT track – Talks about connections which are turning the lifestyle into entirely new dimension
G-Startup – Platform for start-ups to enter into competition
Do feel free to comment below or reach out to us in case you feel any other event in Bangalore deserves to be a part of this list.
Summary
Article Name
Top Marketing Events in Bangalore
Description
Know About Top Marketing Events in Bangalore
Author
Publisher Name
Publisher Logo
(Visited 3,758 times, 4 visits today)