With more customers making their purchases online, startups have now begun shifting their businesses online to make use of the large community around the world with ready buying power. To sell your own product or sell somebody else's – you need to decide; and how, when, where – we'll help you with that. Acquiring a customer might be difficult, especially if you have just begun your journey of selling online. So it is a good idea to go to a platform that has already established themselves.
Amazon is the right place to start selling your products. Amazon being the leader in the online retail space, we have put together a guide on selling your very first product on Amazon India with the effective and efficient transaction. Amazon India provides a comprehensive platform for sellers from remote cities in India to reach pan-India.
Step 1: Create your Amazon Seller Account
Creating your seller account is simple. All you need to do is enter your Business Entity Name, address, phone number, VAT or CST registration information and all the necessary bank account details.
Step 2: List your products on Amazon
Now that you have your account ready, make a note of all the items you'd like to sell on Amazon and list it.
Amazon has millions of existing catalogues categorising goods in the name of the material, size, colour, product variation, etc. and if your product falls into one of these categories, you can directly list your products in that respective catalogue. However, if your product is entirely new and doesn't have an existing catalogue, you will then need to create a new product listing.
Amazon has a highly efficient team who will help you create a high-quality catalogue to ensure your products have the right description, user-friendly language and easy reach so that you have a valid transaction.
Also, if you are very confident with your line of products, go ahead and advertise on Amazon using 'Amazon Sponsored Products'. This is very similar to what digital advertising agencies do – they look for what people are searching for, and with the help of SEO and Google AdWords, they make sure the user ends up looking at your products and purchasing it.
Step 3: Take your products live
Congratulations! Your first product is now live on Amazon. Crores of customers can now view, add it to their wish list and purchase your product. Sometimes, your products might not receive the expected number of clicks or impressions, and one of the reasons might be because of the broken descriptions that go along with your product. No worries, you can always go back to your dashboard and make as many edits you like and publish it again.
You can always have a close look at your dashboard to create more product listing, promote the same, manage/ship your orders and at the end of every week or month; you could analyse and make sure your business is on track.
Step 4: Amazon does all the work, sit back and relax
Amazon makes a note of all your orders though your already powered Amazon Easy Ship facility. They pick up and ship your products and take care of logistics and customer service. Quite cool, eh? It is an end-to-end delivery service for sellers. You can just focus on your business while Amazon does all the heavy lifting.
The service includes –
Pick up from your doorstep
Handle returns and respond to buyers
Cash On Delivery (COD) payments
Amazon has also introduced FBA (Fulfillment By Amazon), which lets you store your products, then pick, pack and ship your products across India. This FBA service helps you gain all the storage and fulfillment facilities, fast delivery options and trustworthy customer service. There is no startup fee for this service and just a flexible 'Pay as you go' scheme depending on your usage.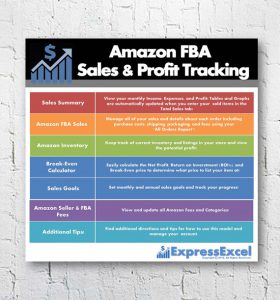 Amazon has a Prime account for sellers too and this feature allows you to ship your products to your customers quickly.  Once you enroll for FBA, you are automatically eligible to become an Amazon Prime seller without extra charges.
Step 5: Grow your business with Amazon
Amazon deposits your payments into your bank account within a week (7 days) from the date of delivery, only after the sale is made and you receive the payment from your customer.
There are a number of fees that the seller has to pay Amazon – referral fee starting from 3% (this particular fee differs from city to city in India), fixed closing fee starting from Rs. 10 per unit sold (this fee varies by category and price), shipping fee starting from Rs. 30 per unit shipped (this fee varies by distance and volume of the unit) and delivery service fee of 1.25% per item.
Amazon cares about your business and they send custmoised tips and trick to improve your business for better performance. They have an inbuilt team who keeps a track of your dashboard and send you a customized report periodically to boost your performance as well.
How digital marketing can help build the brand and send traffic to amazon
Yes, selling on Amazon is great and easy. However, Amazon is a crowded place and it is always a good idea to promote your Amazon listing as much as you would promote your online store. Use Facebook ads, Google ads or even blogs with links that would drive your potential customer back to the products on Amazon.
For example, if you are selling jewellery, you can run Facebook Carousel ads  with high quality images of the product and link them to the various Amazon listings. This will drive traffic to the listing and has the potential to reach a larger target audience.
Unlike developing your very own ecommerce website and selling on it, selling on Amazon India has a lot of advantages. Right from the development, optimization and maintenance of your marketplace to logistics, customer service and easy transactions, everything is taken care of by Amazon India. Instead of making a foolproof plan on everything and anything before launching your product out in the market, it is much better to start selling online first, test the waters and then take it forward from there.
It's one of those lazy Sundays. You're surfing e-commerce sites for those lovely pair of shoes you've always wanted. You find them! You can't resist placing the order. Less than thirty minutes later, you hear that familiar buzzing noise outside your door. You're overjoyed – you're shoes have already arrived, drone-delivered. Sounds like a scene from a Science fiction movie? Not really. And, you can go ahead and pinch yourself too, because is this is no dream either. Amazon founder and CEO, Jeff Bezos has revealed yesterday that they are developing a drone-based delivery system called Amazon Prime Air, the goal of which is to get packages into customers' hands in 30 minutes or less using unmanned aerial vehicles (UAVs) also known as drones.
As soon as your order is placed, it is packed in record time in one of Amazon's 96 massive warehouses worldwide, also known as fulfillment centers – each about 1.2 million square feet in area – the size of 20 football fields! These will then be put on a delivery carousel from where they will be picked up by the drones – eight rotor helicopters which Bezos calls an "octocopter."  These will then be instructed to deliver at designated GPS co-ordinates. They will be able to deliver within a 10 km radius and safely carry about 5 pounds in weight, which as per Bezos, accounts for about 86 percent of the items Amazon delivers.
This delivery system could account for massive reductions in Carbon emissions by reducing the number of delivery trucks doing the rounds. Further, they use electric motors which make them even greener.
However, for those of you expecting to be drone-delivered your orders tomorrow, Bezos says it will take a few, maybe four or five, years. The project is still on the anvil in Amazon's next-generation R&D lab and has just about entered the experimental stage. In an interview to CBS's 60 minutes, Bezos said the company is still working on redundancies and reliabilities and  the systems required to ensure that mishaps like the drone landing on somebody's head while they're walking around the neighborhood don't happen. Get a sneak peek of Amazon Prime Air in the video below.
Apart from this, the United States Federal Aviation Administration (FAA) regulations currently prohibit use of drones for commercial purposes. However, these are expected to change when a new set of rules for unmanned aircraft come into place by 2015. Security implications will have to be considered too. But Bezos is optimistic, telling 60 minutes, "Could it be, you know, four, five years? I think so. It will work, and it will happen, and it's going to be a lot of fun."
Amazon is a pioneer in the field of e-commerce and has been the poster boy of e-commerce success ever since its inception almost two decades ago. Known for its innovative ways and attempts to streamline their processes and ensure the best service, this new innovation from the Amazon stable comes as no surprise. Also, coming within just a few days of Operation Blue Virus exposing the misuse of Social Media for nefarious reasons; drones, earlier synonymous with attacks causing death and destruction, now being used to make life easier and more convenient just goes to reiterate the fact that any technological advancement, used correctly, responsibly and ethically can be used to work wonders.
The digital commerce market in India was valued at INR 47,349 Crores in 2012 and is expected to grow by 33 percent. It is undoubtedly the fastest growing online market in the last 12 months when compared with the other BRIC Countries. According to the latest Digital Commerce Report, by the Internet and Mobile Association of India (IAMAI) and IMRB International.
The report finds that while Online Travel, which includes booking rail, air, bus tickets, hotel accommodations and tour packages comprised a majority 71 percent of the whole Digital-Commerce market in 2012,E-Tailing, which includes purchases of various consumer products/services such as electronics, apparels, footwear, jewellery, home & kitchen appliances, consumer durables, furnishings, constituted only 16 percent of the overall share. This is the segment which all ecommerce companies including Amazon India are trying to target.
Financial Services, which include services such as paying insurance premiums and renewals, paying utility and mobile bills, trading shares and securities amounted to 6 percent of the overall share. B2B and B2C Classifieds (jobs, matrimony, car, real estate etc.) contributed 5 percent, whereas other online services such as online entertainment ticketing, online food delivery, buying discounts/deals/vouchers etc. constituted 2 percent of the overall digital commerce market in 2012.
With more and more people planning their payments and Financial services online, market was valued at INR 2,886 Crores in 2012 and is expected to grow by 25 percent and reach to INR 3,607 Crores by the end of year 2013. According to the report, Classifieds market has seen a significant growth and has reached INR 2,354 Crores in 2012. Classifieds as a category has grown with a CAGR of 45 percent growth from 2009 and is expected to grow by another 30 percent to INR 3,061 Crores by 2013.
Online travel industry in India has on an average grown by 32 percent from INR 14,953 Crores in 2009 to INR 34,544 Crores in 2012 and is estimated to grow by another 30 percent and be valued at INR 44,907 Crores by the end of December 2013. The travel industry also sees interesting fact about the average cart value of goods purchased ranging from 17$ in IRCTC to about 204$ and 166$ in Make my trip and Yatra.com respectively.
The E-Tailing category has grown from INR 1,550 Crores in the year 2009 to INR 6,454 Crores in year 2012. With the entry of the world's largest online retailer, Amazon through the launch of its online marketplace in India, Amazon.in and hundreds of start ups emerging, this category is estimated to grow by 55 percent and cross INR 10,000 crores by the end of 2013 December.
India represents Amazon's tenth marketplace where buyers can browse through a catalogue of 7 million books and 12,000 movies titles initially. The company is planning to expand its product footprint to cameras, mobiles and other electronics devices.
With the Digital commerce market having so much to offer to the country, one could only see internet and Ecommerce reaching not just the metropolitans and the major cities in India but also hitting the Indian Villages soon. Of course, it comes with its humongous set of challenges forcing even Flipkart to follow a marketplace (no-inventory) model. For now, its time to watch the big players battle it out in the ecommerce market