"Some leaders are born women." –  Geraldine Ferraro
Through the ages, men have always been considered as the breadwinners of the family, while women were reduced to the role of caregiver and homemaker. The generation gap has changed much of this; feminist movements have pushed women to proactively think of better career opportunities and corporations have started become more people focused rather than commodity focused.
In today's world, as women climb up the corporate ladder, the population of women employees usually decrease. At the highest level, world-over, there are only 3% to 4% who are women. In the business world, women currently hold only 4.6 percent of Fortune 500 CEO positions and the same percentage of Fortune 1000 CEO positions. While organisations all over the world talk about promoting women, they are yet to get into the practice of regularly doing that.
We find it rather puzzling looking at these statistics since here at Social Beat, the statistics are the opposite. We have an amazing team filled with women leaders who are passionate about their work and are helping Social Beat scale up as one of the leading digital marketing agencies in the country.
Social Beat and the women of power
At Social Beat, 60% of our employee base comprises of women, who come from diverse cultural backgrounds, yet share the same passion for exceptional work ethic in scaling up the company to new heights. We nurture the leadership qualities in women and give them the space to grow. Some grow by helping their peers and creating a support system for the organisation to bank on while the others climb up the ladder, taking our company to tremendous heights which we couldn't have even dreamt of achieving. Whatever be the case, our female employees have always been the driving force to push our organisation to grow – Grow out of our comfort zones, branch out nationwide, and make a mark in the digital world.
There are innumerable ways in which, lady power has helped us on an everyday basis. From working with different teams to managing people from various backgrounds and cultures, the effort put in by our women is not that of playing their designated roles but that of playing a role model for each and everyone of us.
A part of our inspiring female workforce comprises of vibrant and youthful freshers who are fueled by their educational qualifications and are brimful with energy to prove their worth in the corporate world. Their dedication towards work is nothing less than an experienced professional and we often find inspiration in their fresh and crisp ideas. The other half of the workforce comprises of skillful experts who radiate enthusiasm through their thoughts and perspectives. Being an ROI driven digital marketing agency, we are all about results and achievements.
The Iron Ladies
Talking about inspiring women; three of the most dynamic and versatile women at Social Beat lead the creative, social media and BD teams. Their high-spirited and level-headed nature is the glue which binds their respective teams together. We are proud to mention that 40% of the workforce even at the leadership level comprises of women and we trust their maternal instincts to nurture the company's everlasting growth.
What makes the Women of Social Beat so unique?
The problem is, many companies misunderstand the concept of leadership. Becoming a leader acquires more than just skills that define the very role. There is a quality that matters too; a fundamental identity shift that women seem to master better than men.
Qualities of a good leader:
People management skills:

People management skills are not something one can earn out of a book, it comes naturally or through life experiences. Women have the natural talent of being people persons; their ability to induce a happy working atmosphere is one to cherish.

Great listener:

As commanding as leaders should be, they must also have an open door policy;  women are known to be great listeners, always keeping the door open to suggestions made by team members.

We before me:

A good leader knows that the team matters much more than the individual. A woman's companionship nature makes her dependent yet equally headstrong when it comes to team effort.

Multitasking:

It may sound cliche but is the cliche that makes the difference between a good leader and a bad one. Undoubtedly, women will always hold the title as the hardest working, fastest and smartest multitaskers.
The feelings are mutual
Social Beat's efforts in making a wonderful working atmosphere have been well received by our numerous female employees. A majority of them have cited four common advantages that make working in the company a pleasurable experience.
Freedom of expression:

Whether it is spilling your heart out or sharing ingenious ideas, Social Beat is always open to all things new, amazing and sometimes flat-out quirky.
A plethora of inter-job opportunities:

You may be employed here in a particular post but there is no restriction as to what you want to explore. If you enjoy doing something more, we enjoy helping you do that something, better.
Awesome work-life balance: "

All work and more play, an employee's life is hip-hip hooray" as quoted by everyone here!
Safe work place:

Clean, serene and comforting and uber-friendly, Social Beat makes the safety and security of their employees a very high priority.
More women are taking up major roles, which has directly influenced the atmosphere in a workplace. Companies have reported an increased dynamic among their employees with team efforts responsible for improved financial results; women are making a workplace calmer, friendlier and more engaging. Ultimately, having a working atmosphere that is well balanced in gender is important as it helps generate stronger leadership identity development.
Social recruiting is one of the latest recruitment methods in the industry. Recruitment has seen a 360-degree shift in the way how employers connect with potential candidates. Professional recruiters and employers have moved away from traditional methods like newspaper ads to newer techniques and are using social media channels for talent acquisition.  Social recruiting is the latest trend where recruiters use social media channels to source and recruit candidates instead of direct sourcing or job boards. Today social recruiting is not just a novelty, it's a must have for any successful recruitment strategy. Below are 9 essential tips to keep in mind for your social recruiting strategy.
1.    Content is king
The importance of content marketing has grown significantly over the last few years. Content marketers are constantly focusing on creating content that would be suitable for prospective clients/customers. However, one target segment that most marketers tend to overlook is prospective employees. Various content marketing techniques can be used to attract and engage with potential employees. Even if the company is not hiring at the moment, it is considered ideal to create content that would appeal to prospective employees. So, in the future when you need to hire someone, you are already on your prospective employees' radar.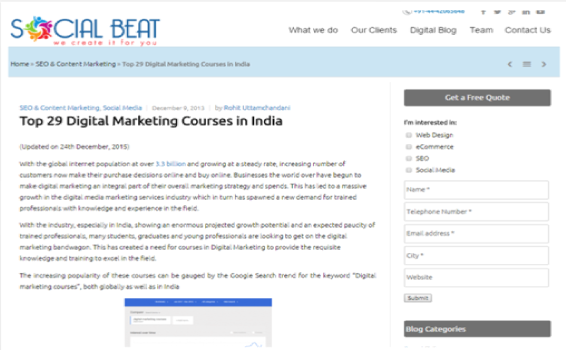 Below are a few other ways in which you can leverage the power of content marketing as a part of your social recruiting strategy.
Showcase employee experiences/testimonials
Create content around the work culture of the organization.
Showcase the fun team activities/outings
Leverage current employee's expertise to create content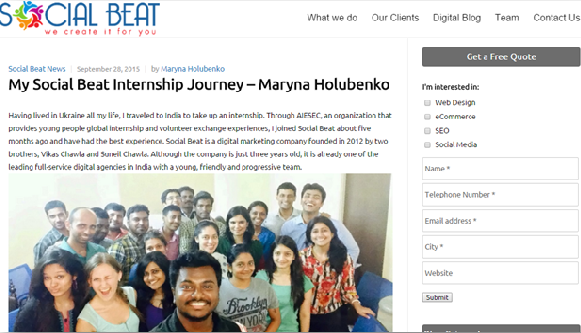 2. Rise of Facebook recruitment
Facebook's substantial talent pool along with its numerous ad types and thousands of possible ad targeting parameters, make it the perfect platform for companies to find and engage with potential employees.
An easy way to do this would be to create a job advertisement for the open position and target the relevant audience segment in order to reach qualified candidates. Facebook allows you to target people based on multiple criteria's so you can filter and reach only those who are the right fit. To begin with, the simplest way is to target people based on their age, gender, and location.  For more advanced options, you can decide to show your ad only to people of a certain education level, field of study and colleges that they have graduated from. For an example if you are looking to hire an MBA from a premium B-school for a managerial role then you can choose to deliver your ad only to those who would be the right match.
3. Twitter – A recruiter's secret weapon
When it comes to talent acquisition it helps to be where all the people are and there are over 23 million registered Twitter accounts in India. Twitter is considered an open social network, and it is very easy to use Twitter to connect and build relationships with relevant active users.
Build your twitter following
It is essential to ensure that you engage with the people from your target talent pool and that they follow you on Twitter. If you don't have these relevant followers and you tweet about a job opportunity then it is highly unlikely that you will see any good results out of this activity. An effective way to do this is to search for these people and follow them. So, how do we search and find people on twitter?
A useful but rarely used feature of twitter is the advanced search. It is the simplest way to look for people by keywords or cities they live in.
Search for relevant hashtags and see who are the people using it or alternatively you could pick a trending topic that is relevant to your industry to see who is talking about it and follow them.
Once you find a few appropriate people you can see if they are part of any lists and then you can find other people on that list who are likely to have similar interests.
Third Party Tools such as followerwonk, a Moz app helps you search twitter bios. This could be an ideal way to search for potential candidates as most people would have their industry/designation details along with other interests or passions mentioned in the bio.
Another interesting and simple way is to use search engines like Google/Bing to literally X-Ray twitter for the information you need. For example, if you are looking to connect with SQL Developers you can go to Google and type site:twitter.com chennai sql~develop –jobs and you will find relevant accounts on twitter with those keywords in the city specified by you.
Listen & engage
You can use Twitter Advanced Search to listen in on relevant conversations and engage with the right audience. You can also save the searches in order to be able to continuously monitor the specific keywords. Tools like Hootsuite are very useful to listen and monitor any conversations that you feel are relevant to your business. This can help you curate content you are interested in, find people, discover content and much more. Also, you can use tools like IFTTT, which can help automate the monitoring and listening process.
Twitter Ads
Twitter ads can be intimidating for those of you who are trying it for the first time. Read our Complete Guide to Twitter Ads and see how your brand can leverage twitter ads, in order to help your social recruiting strategy.  Interaction on Twitter is by and large seen as less intrusive, when compared to other forms of traditional communication (emails, phone, text) as well as other social networks. This means that recruiters can not only reach out to, but can also easily be very social with potential employees before the formal hiring process begins.
4. Find the perfect hire on LinkedIn
The recruiting process is constantly evolving and it is essential to stay ahead of the game. However, LinkedIn still remains the top social recruiting tool. With the changing face of the recruitment industry, LinkedIn is a must-have for every recruitment team.  LinkedIn groups and sponsored job postings are the most common and effective ways of attracting the right talent. There are other paid LinkedIn options, which include plans specifically designed keeping in mind, the needs of a recruiter. For an example, Talent Finder lets you access every single profile be it 2nd degree or 3rd degree connections. You have access to premium search filters with the focus on industry, company, years of experience etc.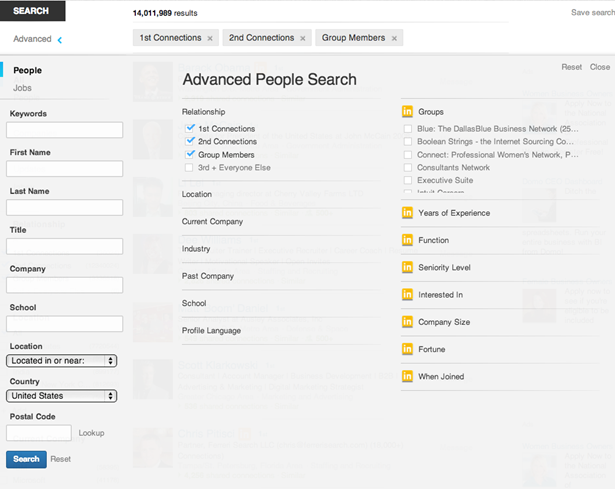 5. The good old e-mailer
Some candidates with a certain technical skill set may not be very active on social media and hence it becomes difficult for recruiters to reach out to these candidates. In such a case, it is advisable to send E-mailers for specific job openings to a relevant database, which can help garner an excellent response.  It is essential to ensure that you have a remarkable subject line that can cut through the clutter and entice a candidate into reading more. It is okay to experiment a bit until you find the tone and style that is best suited for your brand. It is recommended to constantly A/B test to optimize, and measure key metrics like open rate, click through rate etc. Mention all essential details about the position and clearly specify what action the candidate needs to take if he or she would be interested to apply for the position. We could redirect the users to our social media channels or LinkedIn job posting from the e-mailer in order to take the next step in the hiring process.

6. Career Page is a recruiter's best friend
In order to have a successful new-age recruiting strategy, a well built and descriptive career page is absolutely necessary. A career page does not have to be necessarily fancy but it must highlight the value proposition.  The page should explain the key benefits of working with your company and why candidates must choose you over any other company. An essential thing, over and above all of these is to ensure your careers page is mobile optimized and the process of applying to an open position is as easy and short as possible.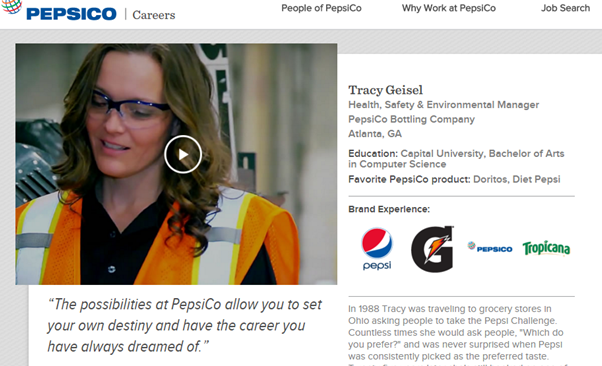 7. Building a social talent brand
A company's talent brand is nothing but how their vision and corporate culture are perceived on various social media platforms. This plays an important and immense role in not just reducing the cost of hiring for a company but also its ability to attract top quality candidates. Google, for an example, does a great job when it comes to talent branding. They look like the best place to work and that has become one of their biggest assets in their hiring process. Keep in mind, that it is essential that your company's image, in words, photos, and videos, is consistent across Twitter, Facebook, Instagram, Pinterest and all other social media platforms.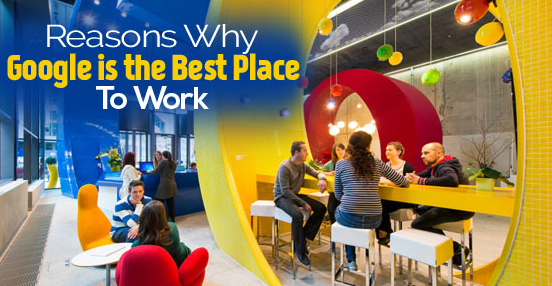 8.  Turn employees into brand ambassadors
There is nothing more powerful than your own employees speaking about the company and its work culture when it comes to attracting and hiring the best talent.  Creating content that goes viral is a difficult task and it is essential to learn how you can multiply your reach. For example, if you have 1000 employees and say 60% of them share your social media content with their followers and each of them has an average of 400 followers then you have just reached 240,000 more people. Yes, there might be common connections but even if you have reached two-thirds of this number then it is a notable reach. Encouraging employees to follow and share your content on social media is an essential step and you can definitely see positive results out of this simple activity and increase your social media reach significantly. Read more on 100X social media reach by turning your employees into brand ambassadors.  According to a survey by Monster, more than 65% of candidates tend to consider an opportunity for a new job role if they happened to come across such information from existing employees on social media channels. So this is a complete win-win situation and has a positive impact on your social recruiting process.


9. Showcase the fun on Instagram
Instagram is the secret to catching the attention of passive candidates by telling them a great visual story about your brand and also showcase what it is like to work with you. The stories could focus on things that potential candidates would desire in their prospective employer. On Instagram, the trick is to give users a glimpse into a space that they would otherwise have no access to. In this way, brand awareness is created and an employer can reach out to both current job seekers as well as passive candidates.