Key Highlights from the Social Beat Digital Leadership Summit 2016:
Measuring ROI from digital marketing and content marketing are the biggest challenges faced
Carat Lane tracks 4000 data points in order to measure the effectiveness of its marketing campaigns – says Mithun Sacheti, Founder of Carat Lane
Lifetime value of the customer is key to understanding ROI from any medium, including digital
Different digital channels work differently depending on the brands and the right attribution model helps track the results effectively
Content Marketing is less about marketing and more about content. Brand are allocating as much as 15% of their total marketing budget towards content marketing.
Chennai, 5th Aug 2016: The 1st Social Beat Digital Leadership Summit 2016 was a congregation of over 125 CMOs, Brand Heads & CXOs from varied industries. Mithun Sacheti, the Keynote Speaker kick started the Summit and shared insights on how a data driven approach at Carat Lane has helped it acquire customers and build a brand. Carat Lane's internal team analyses over 4000 data points, from across channels, including TV, Retail, Print, Radio and Online Marketing.
Speaking at the event, Mithun Sacheti, Founder Carat Lane said "Digital is going to be key for every business in India. The discovery of products and services is going to happen via digital, through consumption will be omni channel across digital, retail and other channels." Emphasising on the importance of data and analytics Mithun said "The beauty of digital is that you can analyse and measure everything. It's never too much data to decide your action items. At Carat Lane we analyse over 4000 data points on a monthly basis."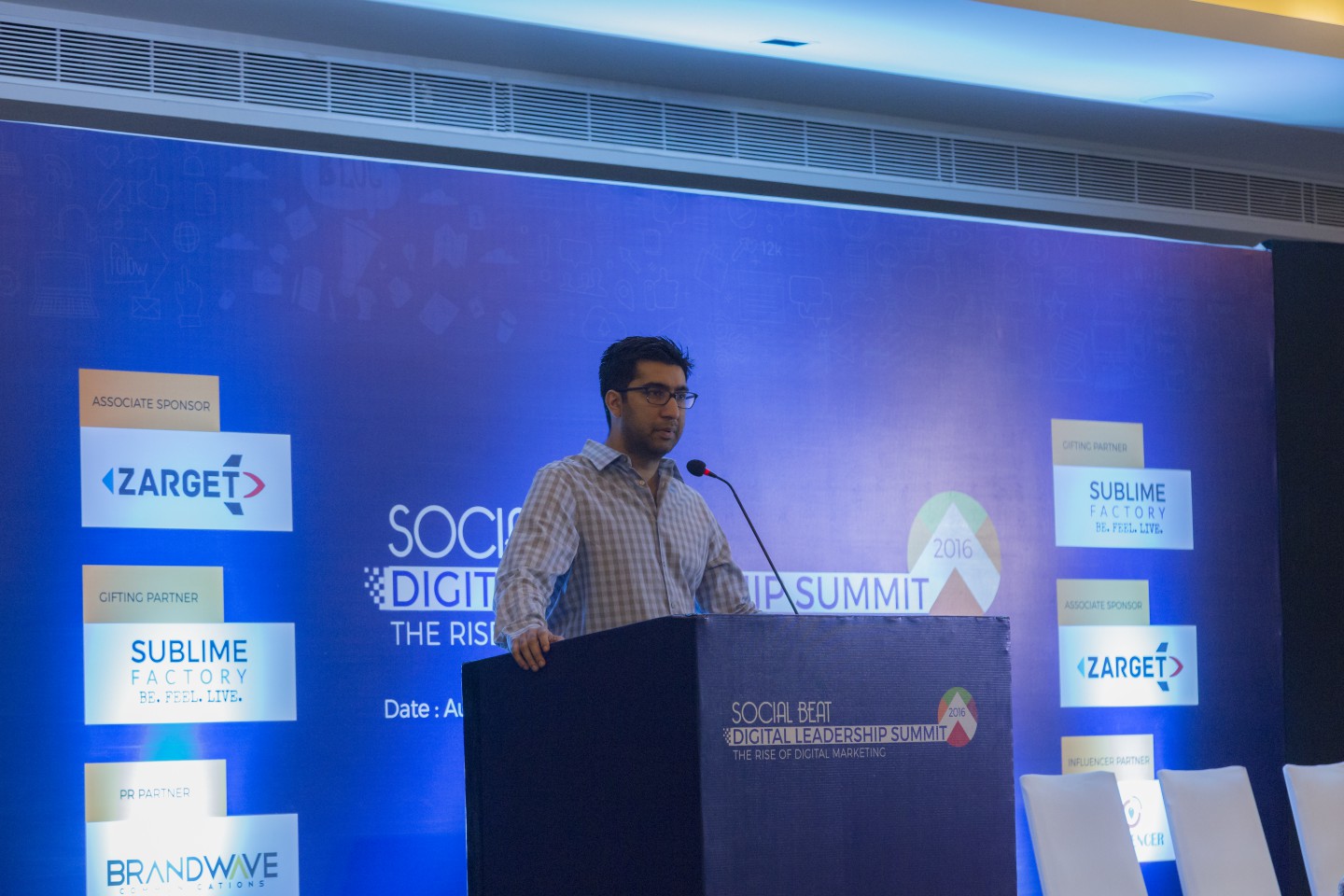 The keynote session was followed by a panel discussion on Measuring ROI from digital marketing. Moderating the panel, Suneil Chawla, Co-Founder of Social Beat, said "Depending on whether the business has a product which has high search volume or is an impulse purchase, Google or social media will be more effective." Arasu Shankar from eShakti.com said "Apart from tracking the cost of acquiring a customer, it is important to understand the lifetime value of the customer in order to be able to understand the profitability of the business".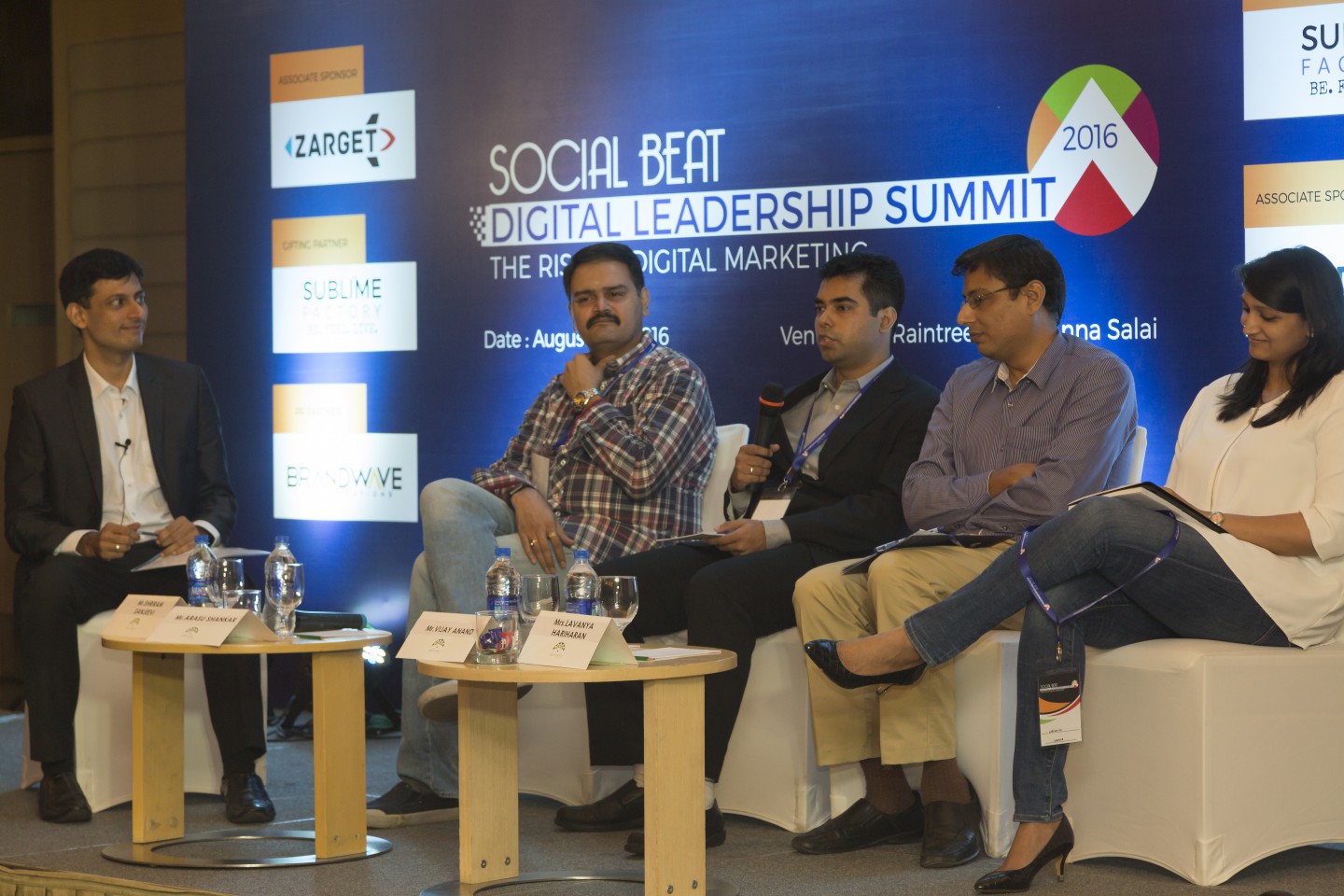 Peshwa Acharya, CMO of Sterling Holidays speaking at the event said "Digital transformation has already happened from the consumer's perspective. Now it's time for brands to wake up to this opportunity. There will be many inflection points, for example, COD in ecommerce. Brands need to anticipate and leverage these inflection points to their advantage."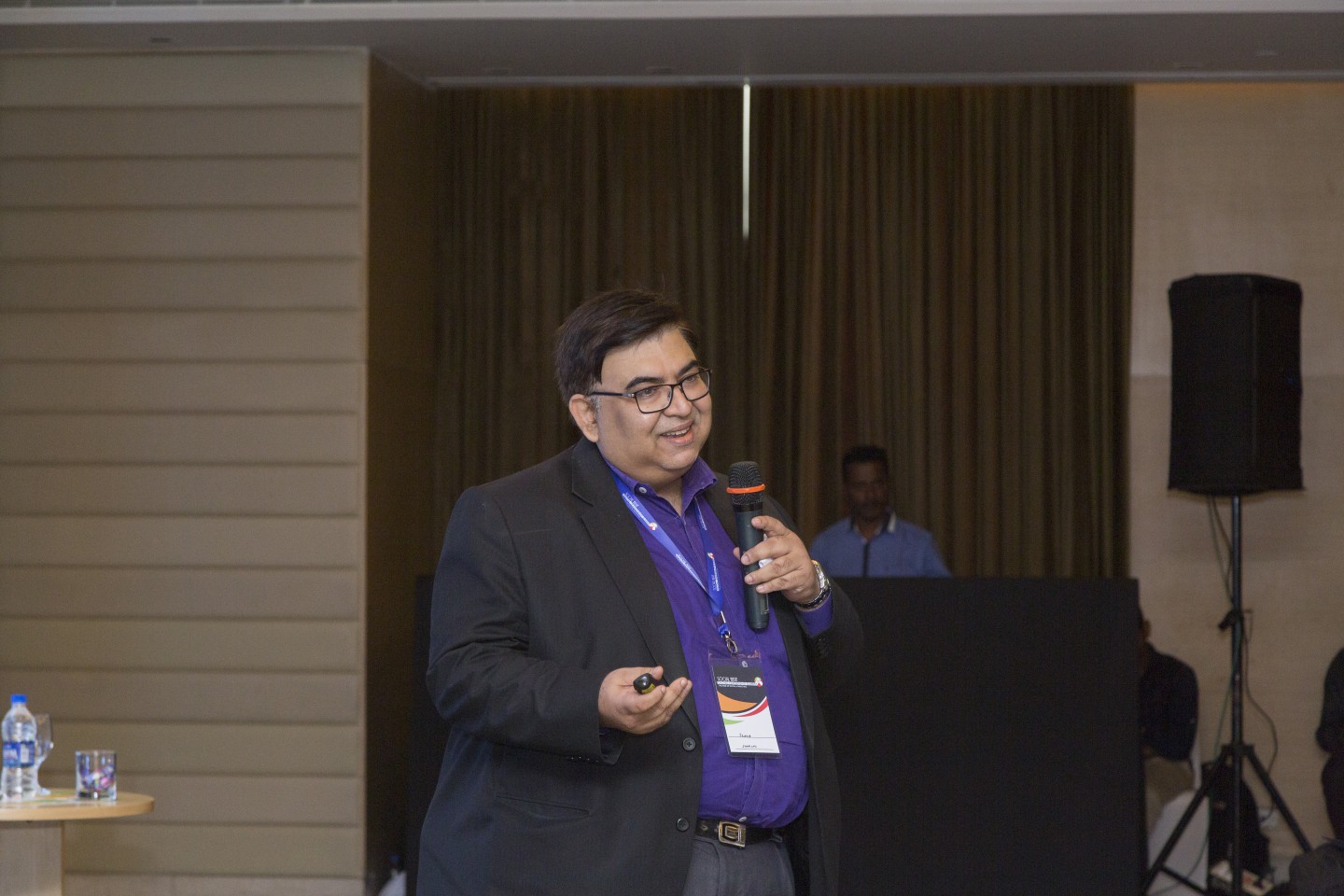 The last discussion was around How Content Marketing can work for your brand with two successful brands, Matrimony and Murugappa Group sharing their experiences. Vijaylakshmi D, Senior Associate Vice President at Murugappa Group speaking on their successful content strategy around Madras Song said "Murugappa Group always had a strong connect with the city of Madras and we have had ongoing activities around this. When we looked at how do we connect with today's generation we decided to use music and video as the medium to create the Madras Song to engage people to share their live for Madras.". Murugappa Group in fact allocates close to 15% of marketing budget towards content marketing.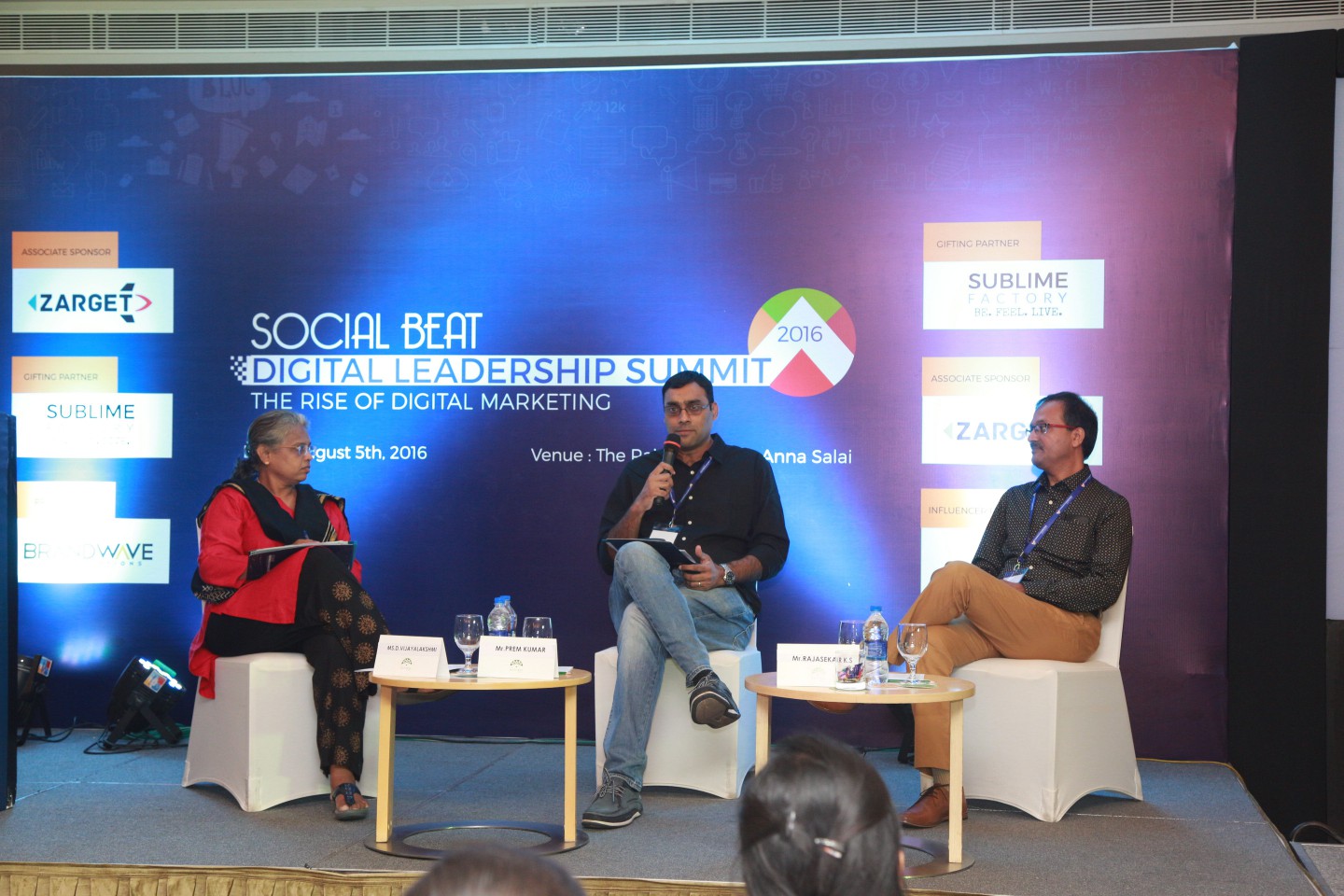 Rajasekar KS, GM – Social Media & Content for Matrimony.com speaking on their HappyMarriages content initiative said "Content Marketing is more about content and less about marketing. If you can understand your consumer's problems and leverage that to build content, then it will strike the right cord with the audience."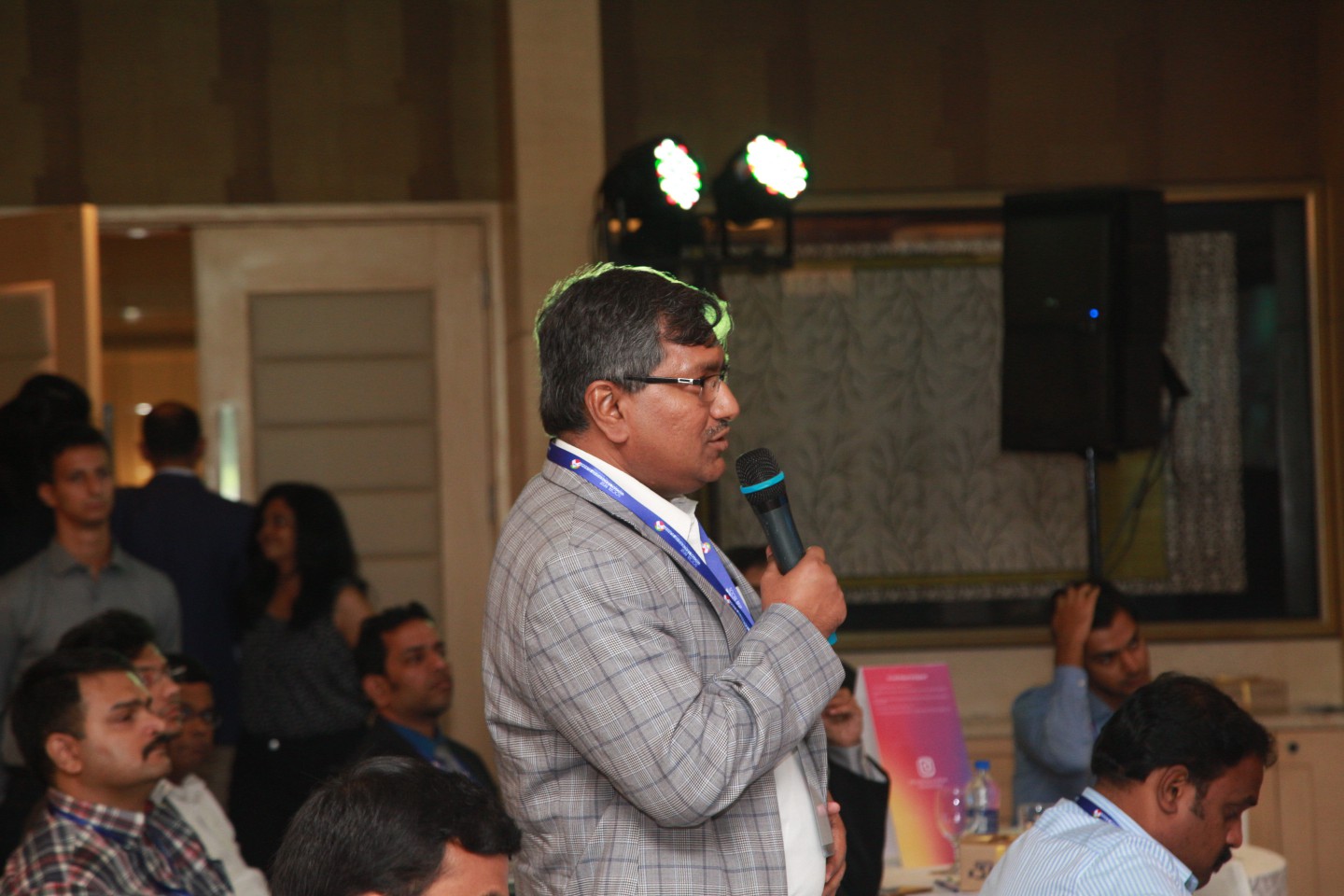 Speaking at the occasion, Vikas Chawla, Co-Founder of Social Beat summarised, "The digital medium is a powerful medium and only creativity is the limit. We hope that the experience sharing by CMOs and Marketing Heads would enable the entire industry to learn and grow their digital presence."
Thanks to the entire organising team at Social Beat for pulling off the Summit – Kudos to them! And a big thank you to our partners – Zarget, Sublime Factory & Brandwave.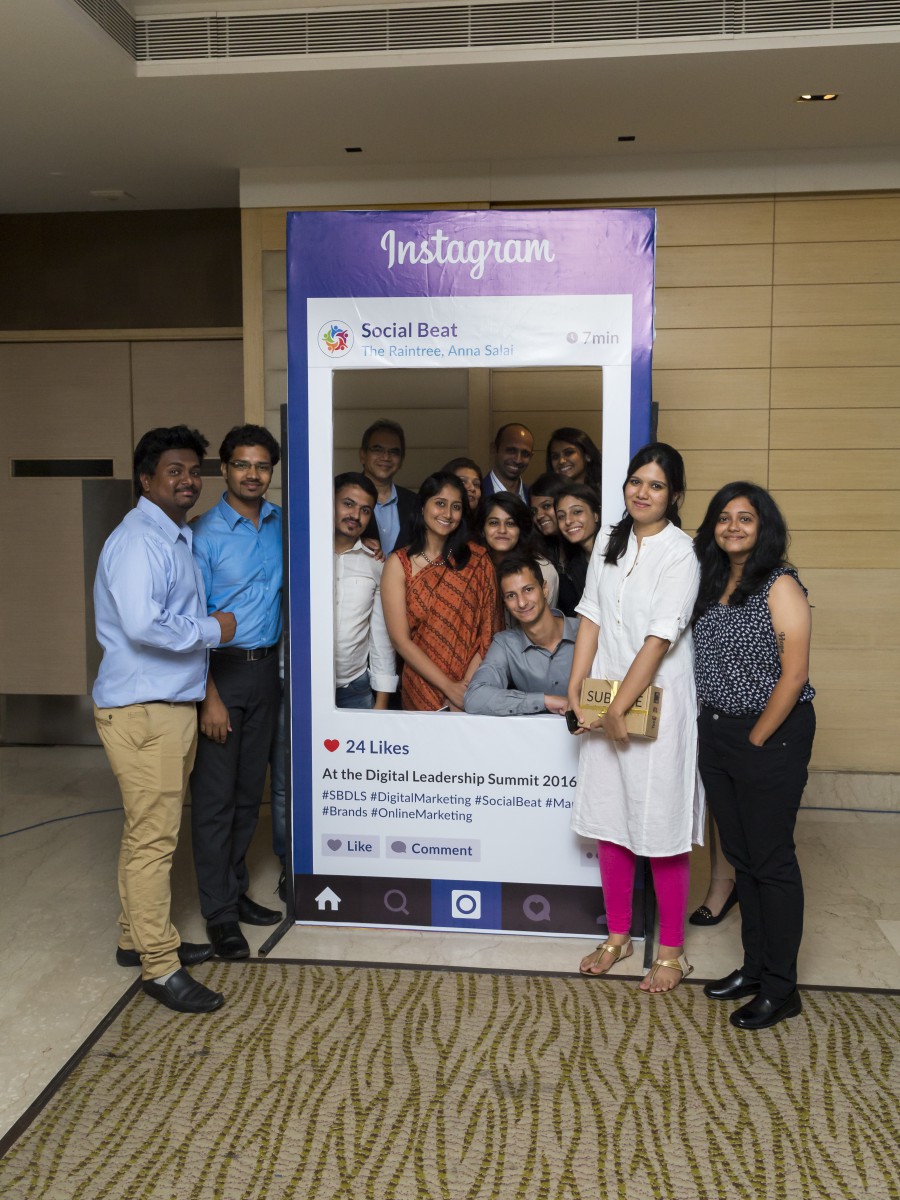 The fourth edition of the Digital Chai Pe Charcha was held at Karya Space on Saturday, May 28th 2016. The turnout for this event was fantastic with over 60 entrepreneurs, working professionals and social media influencers participating in the session. The topic for this session was all about Instagram and how it could be used to leverage business.
Instagram is a very powerful platform which when used correctly can help brands and business reach out to a niche and specific audience. The customers that brands acquire through Instagram can display strong loyalty towards the product or service.
Here's the presentation that was discussed during the session
It was a very interactive session with the participants sharing their personal experiences with Instagram and asking plenty of questions. Here are few tweets shared by participants about the event.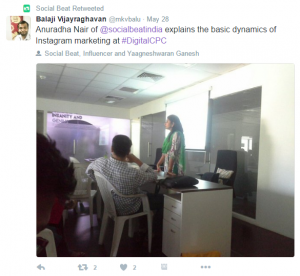 Here's a quick recap for those who attended the session and for those who could not make it yet would like to leverage Instagram for their business
Instagram is a young and an emerging platform and great for Indian brands to get in early
Instagram pictures showcase not just a good looking product or a service but a lifestyle
High quality and organic pictures work very well on this platform and products need to be showcased with a story
Text showcased on images in a creative and aesthetic way can work very well to promote content like blogs and articles
Instagram does not allow clickable links on the content accompanying the image. Therefor the bio and the website link becomes extremely important to direct the potential customers to the website
Instagram Ads are a great way to reach the relevant target audience. To run ads on Instagram, one needs to use the Facebook ad manager and link the brands Instagram page to the corresponding Facebook page. More details are mentioned in the presentation shared above.
Instagram ads work especially well for mobile apps and websites that are mobile optimized
It is important to keep track of your followers and unfollowers through apps like Crowdfire, social rank etc
Hashtags are very important to help the right audience and can be broadly divided into three categories – Popular, Industry related and Brand specific
There are many influencers on Instagram who specialize in a certain industry, eg. Food, beauty, Fashion, Parenting etc. To help reach the right demographic brands need to leverage and tie with these influencers.
Using analytical tools available online, it is imperative to understand the progress of the page and even analyze the best performing hashtags
Maintaining a steady flow of interesting posts and content is crucial since a long break may result in losing the traction generated over time
While these pointers can help you, like any other platform, Instagram is constantly changing and brands will have to adapt and implement these changes. In fact over the past couple of days, Instagram has rolled out a massive algorithm change due to which you will see posts based on your interests rather than chronological order. The reach due to hashtags will decrease and your followers will be more important than ever.
What has you experience with Instagram been so far? Do share your feedback in the comments!