Last year, we started an exciting journey and opened an office in Bangalore and now we are proud to launch our new office in Mumbai.
We are now one of the leading end-to-end digital marketing partners in India, offering the entire gamut of digital marketing services that include Website and App Development, Search Engine Optimization, Social Media Marketing, Digital Advertising and Influencer Marketing.
Our ROI-driven approach to digital marketing has helped us consistently deliver business results for clients across sectors including real estate, finance, e-commerce, start-ups, retail, FMCG and healthcare. We have partnered with over 100 clients including Citibank, Saint Gobain, Akbar Travels, Murugappa Group, Forum Mall, Urban Clap, Casa Grande, Dr. Mohan's Diabetes Chain, Raintree Hotels, India Home Health Care, Notion Press, Sulekha.com, Cambridge English, PNG Jewellers, JVC Headphones amongst others.
Here is our awesome team at Mumbai creating magic. Meet our colleagues, Monisha Shivdasani and Tanvi Balekundri.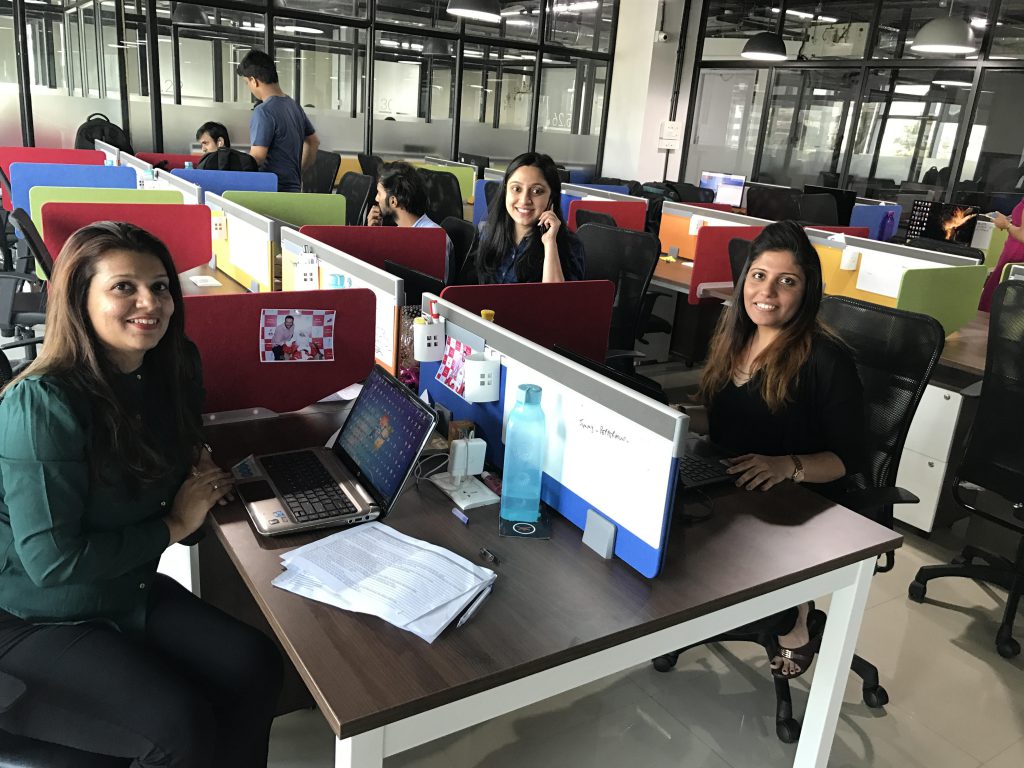 We look forward to delighting clients in Mumbai. Feel free to reach out to us at team@socialbeat.in or drop by at our office.
Our Mumbai address: B Wing,  5th floor, Ackruti Trade Centre, MIDC, Andheri (E), Mumbai, Maharashtra 400093.
What happens when eminent personalities from various industries come together to share their expertise on social media and its aspects? Yes, it is that time of the year! The much awaited Social Media Week is scheduled to happen next week in Mumbai (November 16th to 20th).
Social Media Week hosts conferences across Europe, Australia, North America, South America, Asia & Africa which aim at connecting more than 1 million people and stands to be a powerful source of information that can be instrumental in shaping the future of human connectivity.
Image Courtesy – brandwatch
The Mumbai edition of SMW conference this year will witness an entire week of all things social media. This time it is bigger than ever. Over 73 speakers from different verticals will be there to address and advice the audience on various aspects of social media. Celebrities from the media and communication world like Arnab Goswami, Editor-in-chief, Times Now will be there to deliver their thoughts on how social media is commanding the industry at present. SMW will also have successful marketing professionals like Neha Ahuja, Peter Claridge Eric Edge and many more. Entrepreneurs like Sachin Bhatia, Founder, Truly Madly will also be in the panel of speakers.
As of today, not many events that are focused on digital media/social media take place in India. SMW, one of its kind, does not only help build a platform where there are opportunities to learn and share ideas but also network with fellow social media enthusiasts. Overall, it is going to be a social-media filled week with a lot of idea sharing!
We are looking forward to it. Are you?
You can follow live updates from the SMW Mumbai here.