We are delighted to announce that Social Beat is now part of the Facebook Agency Directory. This is a recent initiative by Facebook to showcase the top digital marketing companies in each region of the world. This will allow FB to drive brands and advertisers towards certified Facebook marketing experts.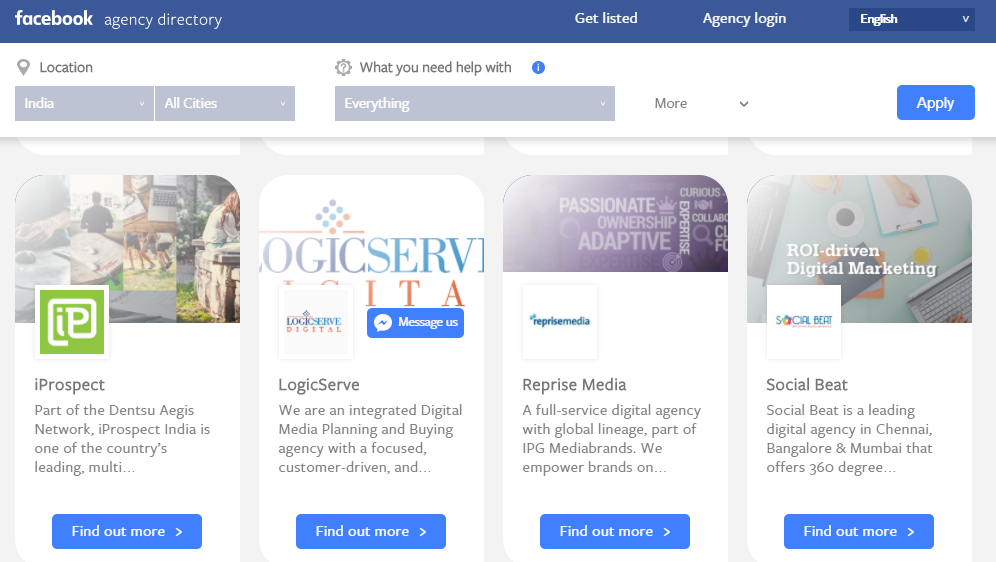 Since its inception, Facebook has become central to all things social media and has also pioneered the move towards social media being used as a marketing tool for both small and large brands. Last year, Facebook India launched their SME India Council and Vikas Chawla is now a part of the Council which works closely with the platform to transform feedback from clients into working features and marketing products.
Do stay updated on Our Facebook Marketing Blog to see what's the latest (as and when Facebook announces its new feature launches).
You may also find it interesting to read our Facebook Marketing Trends For 2017.
While Indians scurry around exchanging their notes, Americans stand in shock and awe over the result of their votes. Donald Trump emerged victorious on Tuesday as America's President-elect, leaving a rather uncomfortable feeling on the rest of the world. It's only a matter of time before the dust settles and reality bites, as "The Donald," as he is fondly known, takes office.
Many may call his campaign one of the most controversial to date, but they just can't deny that it has proven to be highly effective on his road to victory. Trump's landslide victory came as result of his smart use of social media, a platform he has praised since winning. Marketers could take a leaf out of his book on how to implement strategies and work action plans to ensure the best results on minimum expenditure. His campaign is a great example of ROI driven digital marketing, where he spent virtually nothing while making the most out of free publicity.
Have your mind blown over the review in numbers on Trump's campaign! While the use of social media for a political advantage is not new, considering how well Obama fared during his campaign, Trump's win is a testament to why it has become so important in daily life. Let's have a look at the various tactics Trump employed on his campaign.
He was brutally honest
Everyone knows, a politician's biggest lie is when he is trying to convince everyone he's telling the truth. But what happens when a politician comes out with an open mike in hand, and effortlessly speaks his mind to the people. We've seen that with Modi on his public rally's and Trump took centre stage on the best platform to express oneself- social media. Forget the fact-checking, Trump's sometimes outlandish claims added a perspective of thought amongst his ever-growing flower base. Here's an example of that, one which Trump posted 24 hours ahead of election day.

He stuck to social media norms
Even Obama had to admit, in his last hilarious speech as president, that Hillary's attempt to bond with the public on social media failed miserably. Trump, on the other hand, having prior expertise with social media norms thanks to his entrepreneurial background, modified his approach to fit political standards while still using social media jargon and youth slang that could connect well with his followers. His use of hashtags and constant responses to queries from his supporters leveraged success to his campaign.
 He owned Twitter
You've already noticed that we're referencing most of Trump's campaign with his Twitter feeds, that's because he practically owned the microblogging giant over the past few months of his rigorous campaigning. Nothing makes free press feel any better than having the power to deconstruct your opponents within 140 characters. His infamous hashtag #CrookedHillary and attack on the existing government emphasise his no-holds-barred approach to social media.
He relied on audience engagement
One method that has become increasingly important on social media today is the way brands interact with consumers. Engaging with an online audience makes for conversion rates to increase, turning them into potential buyers of the product. In the case of the Trump Brand, Trump knew what he represents and had a decent idea on what his audience expect, opening the floodgates to thousands of interactions per tweet.
Trump was able to achieve an incredible response on election day, all thanks to the effort he put in and the ease of reach through social media. His formula for success should be familiar with adept digital marketers, but if you are till keen on maximizing those efforts and using the full potential of social media, here's what you have to do, the Donald Way.
Powerful brand positioning
Trump's slogan, "Let's Make America Great Again," is a powerful example of brand positioning strategies. In just five words, he sums up what he is all about and more importantly, what America wants the most, the return of those glorious days. Digital marketers know that brand positioning is the first of many key factors that can make a campaign run successfully. While Clinton's slogan, "Stronger Together," invokes an action, it doesn't have a definitive goal. Your brand positioning must reflect the entire process of your campaign, and give consumers a meaningful reason to interact with you on social media.
A touch of emotion
Trump's entire campaign was emotion driven. He appealed to the audience by telling them what they wanted to hear. Constantly rubbing the existing governing systems in the mud and hitting out on policies the public themselves have protested against over the years. He also narrowed down his target audience to the majority race in America, slashing out on the minorities through the early stages of his campaign. This method built his fan following in quicker rates and gave him the image of an all-American common man, which touched the hearts and minds of millions in the USA.
Customer management
Hillary's and most of the Democrat Party's campaign focused on benefiting the rich 1 percent of America. They left behind their blue-collar Democrats and ignored a vast majority of the American demographic. Trump did the exact opposite; his campaign appealed to existing voters as well as ignited passion in first-time voters. He even managed to pocket the blue-collar Democrats and win the vote of almost all Republicans. Trump's campaign is a good example of effective customer management, where he was able to retain old voters and garner the support of new voters.
Exaggeration is helpful
Everyone knows that advertisements are bloated with exaggerated claims and over-the-top promises, but if that doesn't keep consumers interested, what else will? Trump's campaign was splattered with colorful promises and rather comical goals, but it played well with his audience as it clearly was a fantasy in their heads already. On the post-purchase point-of-view, every customer wants his money's worth, so it's only a matter of time before Trump's true colors come shining out.
Showmanship
Trump carried himself very well throughout his campaign; never backing down from a potential war of words and staying true to the image he had created over the years as an established business tycoon. Trump portrayed himself as an all-American American, winning over the public with his celebrity stylized presentation and tough-guy demeanor. It was very much like the Modi one-man-show which gave Americans the confidence to vote for "The Donald." Trump carried over this personality on every form of media he used, thus managing to cement his image in the hearts and minds of the public. Just have a look at this speech he made at one of his best rallies ever.
Rinse and repeat
In typical businessman fashion, Trump knew that he could never achieve perfection without a little trial-and-error. If you've been following his campaign closely, you'll notice how he carefully shifts his marketing strategies from one perspective to another; beginning by attacking the opposition with harsh, over-the-top judgments to slowly letting go of the hominem insults and placing focus on talking about a better America. Trump also balanced his mediums of delivery smartly, telling people what they wanted to hear at the exact moment they wished to hear it, all the while constantly drilling into the consumer's mind, his underlying message of a greater American future.
The Trump Brand is the shiniest new thing popping straight out of the realms of Social Media. Polished and ready to be grasped by the consumer's hands, it's only a matter of time before the brand's USP comes into full play and hopefully deliver its promises.
You may also find it interesting to read how social media was used by Indian politicians in the 2014 elections.
Blogs are no longer just an expression of an individual or a platform to share one's ideas and thoughts. Blogs have started to be one of the most influential and useful tools in the market space. It's an excellent way to showcase thought leadership as well as keep consumers updated on what's happening in the company and with the products/services. It is important to note that, in business blogging, the blogs must be related to the key area of the business and needs to be engaging for the readers. That being said, there are still a lot of businesses that are not very active in the blogging in spite of the inherent benefits of blogging. This blog aims to bring out the importance of business blog!
Increases traffic to your website
A website is a great asset to any company and anything that brings traffic to the site only doubles the asset's value. The traffic on a website is very crucial, which indeed serves in achieving the objective of the site. One of the main reasons why people don't return to a brand's website is because it is idle and inactive. Blogs give the internet users a great reason to visit your site and increase the traffic. According to a HubSpot survey, 60% of the brands who have constant blogging on their websites acquire more customers than the others. Blogs help people or potential customers discover your website amongst million others. This happens when the blogs are informational and also related to what users would like to read from your website. It is also said that blogging shows a professional approach for the brand business. By providing useful information, it attracts people to visit the site even repeatedly. Who wouldn't like more visitors to their website, anyway?
Increases Search Engine traffic
To appear in SERP #1 is a dream! And to get there, you need to really work hard . There are more than 200 aspects which determine your rank in Google. But, nothing like some good content! Blogs are now a vital part of Search Engine Optimization and can be leveraged upon in two ways. One, include it as just an additional index page to your website which Google then identifies and eventually will garner organic search results. Another way is to include targeted keywords and links which will help in increasing the ranking of the site by getting you noticed more in the search results. This exercise becomes easier with the help of SEO plug-ins. By using an SEO plug-in like Yoast which calculates the density of the appearance of the focus keyword in the blog will check whether the right keyword is used on the blog. Research shows blogging increases inbound links by 97 percent, the most important factor in Google's ranking algorithm. Quality content and regular updates are an indication to Google that the website is active with a routine content flow! Explore some of the latest SEO hacks, here.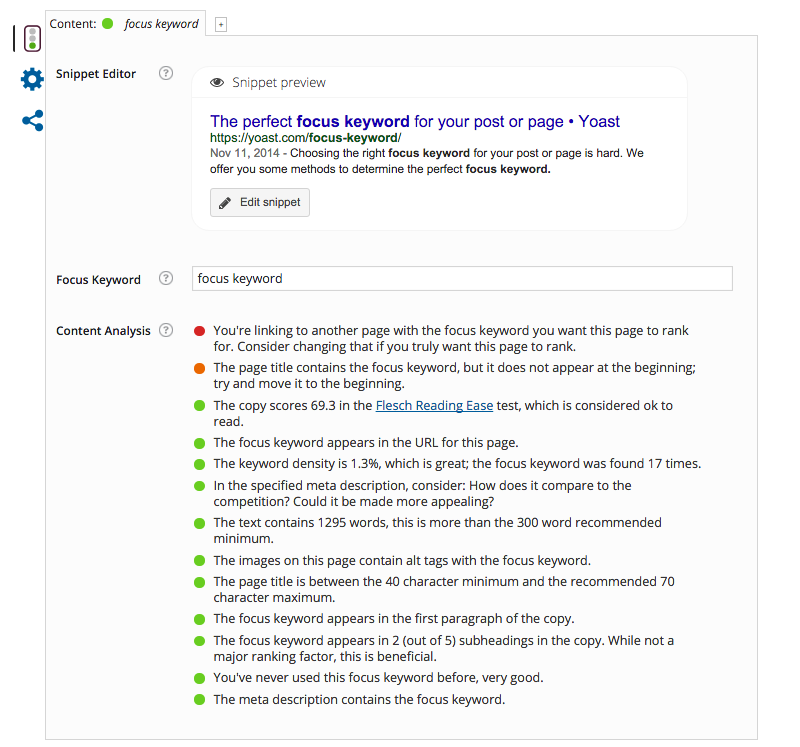 Customer Acquisition and Lead generation
The ultimate goal for every business, big or small is to generate revenue and blogs help you do that. Regular blogging, as mentioned earlier increases the traffic to your website. Small businesses with blogs are said to generate more leads by 126%. The increase in traffic will result in more people taking note of your business and eventually exploring the rest of your website where all your business services are listed. This is a great way of acquiring customers without bombarding them with self-promotional content. While creating content you should keep in mind that every person who visits your website has the potential to be a customer. When your target audience finds your blog interesting, they may be more interested in your business than they were before and the chances of conversion are higher.
Content creation for social media platforms
Another reason why blogs are important to your business is that they create a huge content value for Social Media Marketing. It is almost mandatory for brands to have an identity on social media and the only differentiation is content. Content defines your brand identity and helps you stand apart from the rest of the crowd. Creating quality content in the form of blogs and sharing them on the social media channels can help get more reach. The number of likes, shares, retweets will testify for your content. Here's an interesting and informative blog post that was shared on social media for amplification.There are many other ways to amplify your content online. Click here to read about it.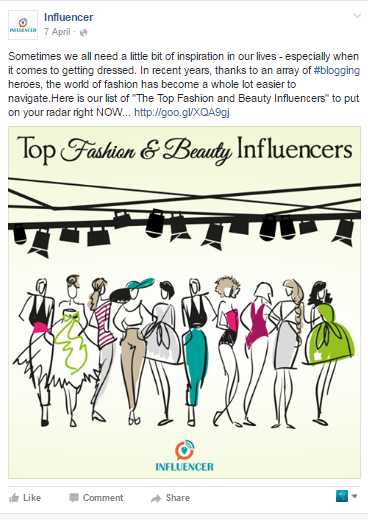 Helps in building the brand
Branding is the core element to develop your business. Every business is striving hard to create a brand for them and to make people see them as THE BRAND and not just any brand. Blogging is a huge opportunity for you to build a brand for your company. It is, after all, the most organic method of getting people to notice your brand online. The key is to create a blog which adds value and is unique in its content approach and style. By creating specific, targeted content, you may focus more specifically on your target audience leading to increasing your exposure among people. Learn how Content Marketing is one best way to give your brand an image!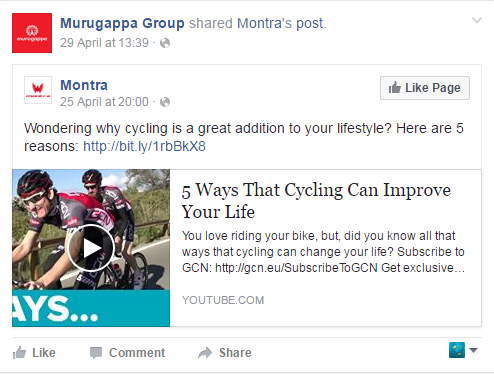 Establishes authority and expertise
A good blog always answers a question, solves a problem or gives something valuable for a takeaway. When a brand constantly shares blogs that are useful to the customers, it develops an authoritative image in their minds. For example, for a group of angel investors, blog topics like- Tips for entrepreneurs, How to grow as a startup etc. along with other business strategies are going to be of some value to their readers. The ultimate aim is that when a user reads your blog, he/she should finish it with some value-addition. When people find answers or solutions on our blog, they are more likely to become your follower and they start seeing you as a source of information. Here are 10 ways to create better content for your readers.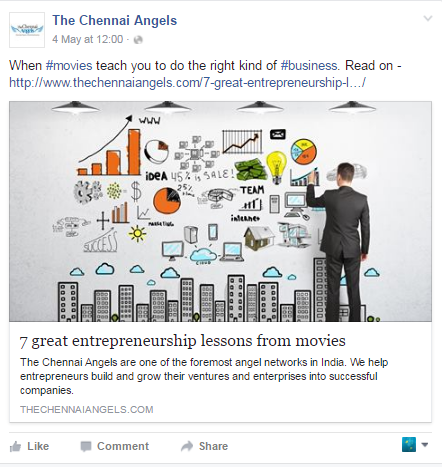 Increases customer interaction
It is important for any brand to stay connected with their audience. The underlying factor behind the success of any business is the concern to satisfy the end customer and not just run your firm for money. To do so, brands should establish a good rapport with the customers. To improve on the customer interactions front, brands need to establish higher recall. The question is how do blogs help in this aspect? A higher recall can be established for your brand when you provide knowledge to your consumers and this, in turn, improves the relationship your brand has with the customers. It helps build trust which turns into brand loyalty eventually.
In a world where content speaks for itself and does half the job of a brand, blogs are the most crucial thing to look upon as a marketer. When blogging becomes a strategy in your marketing plan, you get a powerful tool to fight against your online competitors. If your company hasn't started blogging, this piece is an indicator that it should!
Was this blog useful? Share your thoughts on other reasons you started blogging!