Consumers are spoilt for choices across multi-devices and multi-channels, thus making sales competitive for marketers. As consumers become more and more digitally sound, marketers constantly feel the need to evolve and source new ways to reach their relevant audience to drive long-term online sales. This has lead marketers to venture out and capitalise on brand and product videos along with text and display ads. Here is an ultimate guide on how to advertise on YouTube, types of ad formats, the best way to optimise and measure results for your campaigns.
Why it's time for every brand to experiment with video content?
Videos are entertaining, engaging and help increase customer retention. Do see our guide on videos can help in content marketing and in engaging with your customers.
As per Google, there are only two things users do more than watch video: sleep & work. Every day, people spend hundreds of millions of hours on YouTube and generate billions of views. Users consume videos to feel the rush, laugh, connect and learn. The youth, younger generation and savvy users are on YouTube most of the times through their mobiles, thus making this channel the most preferred media mix on the go. Studies also claim, 42% use YouTube for pre-purchase research and 64% buy products after watching a video on YouTube, making videos the future of entertainment and online marketing.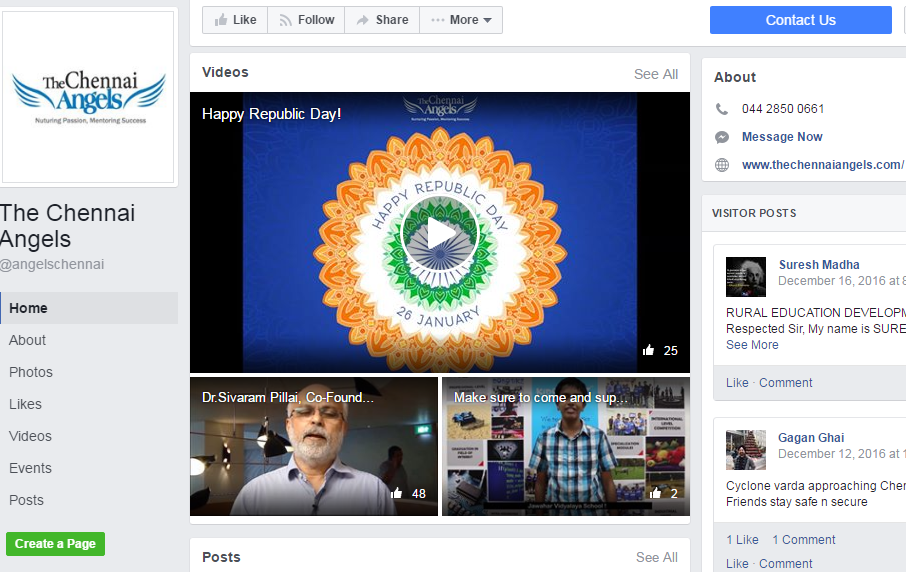 Fusion between YouTube and Video Ads
YouTube, being the second largest search engines is a powerful media mix to retain old customers, gain new customers and engage savvy customers through video content.
YouTube is also a community-driven social media channel that values genuine content and meaningful engagement with real people and stories. To get the most out of YouTube, the video content and ads need to build a relationship with YouTube users above and beyond the traditional advertiser-customer relationship.
Since consumers purchase decisions are influenced by the video content, promoting content with advertising messages can make it difficult to increase viewer engagement with the brand.
Videos that are light, fun, humorous, emotional, real and true make it through the consumer's heart and mind. To know more about how to capitalise on online video and how YouTube can play a bigger role, get hooked on this blog for some more time. Do have a look at some of our work with the Murugappa Madras Song to get a sense of it.
Be Spoiled for Choice – Multiple Video Ad Formats on YouTube
To advertise on YouTube, there are several video ad formats and each offers a unique opportunity to attract consumers and achieve goals. Before making an ad, it is prudent to have a clear marketing goal and know the audience to reach them in the most cost effective way.
The Ad formats include: –
True View In-Stream Ads – Skippable Video Ads
Skippable ads are designed to capture the attention of the relevant audience in the first five seconds of the video. After five seconds, the audiences are given a skip button, to skip the ad and continue watching their initially selected video. These are an excellent way to increase visibility on a Cost Per View as YouTube charges only after the ad is watched for 30 seconds and more. Skippable YouTube Ads appear on YouTube watch pages right before, during and after other videos and to top it all, gives free visibility for first few seconds. These ads contain a call-to-action button that often links to a landing page.
Skippable ads work best for branding and often have a lower conversion rate. Although these ads are best for people who view similar content on YouTube, avoid targeting by keywords as this could significantly limit the frequency of the ads. To keep viewers from skipping the ads, create an engaging video that can grab the viewer by their collar within the first five seconds.
True View In-Stream Ads – Non- Skippable Video Ads
They are similar to In-Stream Video Ads, but viewers do not have the option to skip the ads. The ads usually play for 15 – 20 seconds and up to 30 seconds. Non-Skippable YouTube Ads also appear on YouTube watch pages right before, during and after other videos and viewers have to view the entire advertisement. They work best when videos are short, simple and showcase good offers.
Bumper Ads
Bumper Ad formats are designed to increase brand awareness and impressions and reach a wider audience. They are usually non-skippable short video format of six seconds or shorter and plays before, during or after another video. Advertisers are charged on impressions (cost-per-thousand-impressions).
True View Discovery Ads / In-Display Ads
These ads appear at the top right of the YouTube search results page and to the right of the feature videos. They also appear below the player (for larger players) and are meant to capture the attention of the viewers while watching other videos. They blend with organic listings. They have a thumbnail image with a short text, and the advertisers are charged when the viewer chooses to click the thumbnail and watch the ad.
The images on the thumbnails make first impressions and need to provoke the viewers to click and watch further. Choose the video still that highlights the content the best. Also, try and match the image to the content in the promotional text or keywords
Display Ads are best suited to increase subscribers rather than directing them to the landing page.
YouTube In-Video Overlay Ads
As the name suggests, these ads are semi-transparent and appear on the lower 20% portion of the watch video space on YouTube. Link the call-to-action to the relevant landing pages as these ads have a higher chance of lead conversion.
With these ad formats, advertisers can advertise their ad inside the videos of their competitors. Overlay ads work well as they get more views without causing interruptions.
Video Optimisation & Best Practices for Video Ads
Try these tips to optimise your YouTube Videos and keep your viewers engaged for long: –
Link AdWords account and YouTube channel
Link AdWords and YouTube to allow both the networks to work together and provide deeper insights like click and engagement performance, reach and frequency, video viewership and other advanced data and reports.
Try the KISS theory – keep it (the video ad) short and simple
Hook viewers in 5 seconds. Create an engaging video content to elevate your customer's video experience to get more viewer engagement.
Clearly, communicate the brand/service and provide a strong call-to-action button to guide the viewers to the next process i.e. make a purchase, visit a landing page, subscribe, like, share, comment and so on. Having a clear call-to-action within the ad helps direct traffic from the ads to your YouTube brands channel or website with additional video content
Deliver the most relevant message when the video begins, so the audience gets the crux of the video content, in case viewers plan to skip the ads after five seconds.
Use the remarketing list to define the audience
The demographics and other details help to create venturing into a new platform.
Creation of relevant playlists based on search
YouTube uses playtime or watchtime a factor in the algorithm to suggest videos and creating playlists can be used to boost the overall playtime for your videos. When the next video automatically starts playing at the end of the first video, there is a higher probability of keeping the viewer longer on your page.
Use Call-to-Action for subscription in the video to enable more channel subscribers & engagement
YouTube has a feature to Create "Subscription Links" that asks the visitors who click on the link to subscribe to the channel before playing the video. This can help gain more subscribers for the channel, thereby boosting the long-term reach & engagement. This Is How Many Brands Have Grown Their Subscriber Base.
Be open to comments from the viewers
As they say, any publicity is good publicity. While you receive comments and critics, it is also important to respond to the viewers.
Targeting and reaching the right audience for the content
YouTube has a potential to reach a vast audience. YouTube is the world's second most-used search engine and the third most visited site after Google and Facebook. It has a total of 1.3 billion users and 300 hours of new video is uploaded every minute.
By Targeting video ads on YouTube, advertisers can reach relevant customers at the spur of the moment, just when they are interested in a particular product or service. YouTube's varieties of targeting options help reach the right customers when it matters.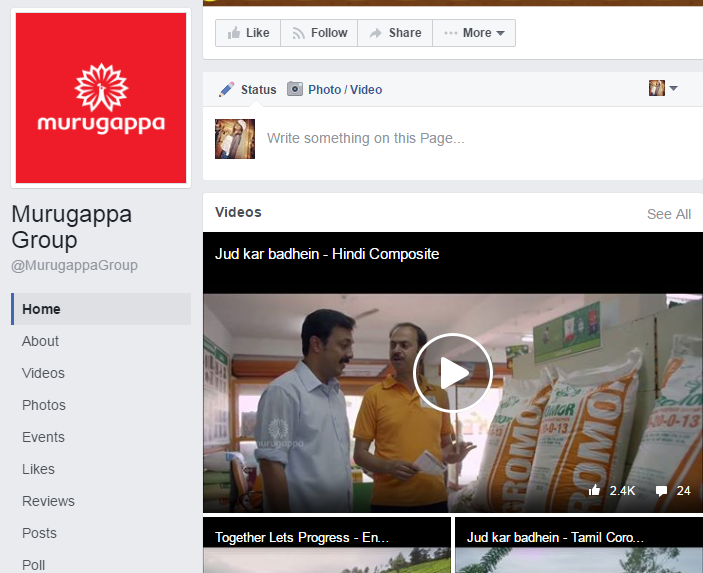 Advertisers can use contextual placements to show ads on specific videos, channels or websites – places that attract audiences with high conversion potential. Advertisers can also target by keywords, interests, placements, remarketing lists, location and demographics – age, gender, and parental status.
Advertisers can also place their ads on your competitors' videos and steal leads from right under their noses.
It is not only the volume of users that make advertising on YouTube so interesting, but also the nature of the platform and how audience interact with videos and the brands.
Cost of Video Advertising
The cost of making the video depends on the subject, message, length of the video, the kind of the video and depends on from one brand to another. Here is a guide on how your brand can create low cost videos. But advertising on video can be completely controlled and measured. An advertiser can spend as per his/her convenience and only pays when someone engages with the video ad or watches the video for 30 seconds and more. There are also other ways to optimise your Adwords and YouTube campaigns.
Tracking & Measuring Results
YouTube's easy to use in-built analytics helps advertisers monitor the performance of the video ads and channels. Data's like demographics, watch time and traffic sources help the advertisers to optimise the campaigns further. Advertisers can make adjustments to the ads at any time and also are free to run multiple ads at once to see which works best.
Google AdWords also provides certain key metrics to analyse the ad performances in detail. Want to increase leads and multiply your revenue? Log into AdWords account, click on the add new campaigns, select online video and start creating your campaigns. Remember the call-to-action button must make viewers click the ads and optimising the video ads is the key to better results.
Get started and leave comments in case you have any queries.
Who doesn't love a good story? We, humans are inherent suckers for good stories. They make us feel happy, sad, motivated, joyous, angry and the way they touch us and impact our thoughts, nothing else can. There is a reason why we spend hours binge-watching series, or why we watch movies or bury ourselves in books. All of these mediums have one thing in common – stories! It's all around us.
Storytelling is a very powerful communication tool and is probably the best way to build a brand. Brands that have made a mark and who stand apart today have been successful in telling their stories in the most unique manner. There is also an art to storytelling and when done right it can help you get exceptionally good results!
We are all aware of the classic ways of storytelling through words and images. Today, however, the trend has shifted towards videos. This holds true especially when applied to digital marketing. Videos are more powerful than simple imagery and are super illustrative; they are also easily memorable and allow creating a stronger bond between the brand and the audience.
Videos in digital marketing can prove to be extremely powerful & worthwhile for both brands and consumers. A lot of effort goes into conceptualizing & producing a video and it can prove to be quite costly. But today, there are a lot of ways in which you can create good quality videos with a low budget.
1. Opt for short videos to convey your message – Short videos go well with our hectic lives and concise attention spans. Also 70% of the smartphone users are consuming content via their mobile devices while they're on the go, thus, the crisper & briefer the content, the better it is. Youtube is not the only video-embracing platform available online. There is no dearth of video-centric platforms and 90% of these platforms are famous for hosting short-form videos. Instagram, Vine and many other channels today host videos including Facebook & Twitter. The world's first Instagram trailer was released back in 2013 for the movie Jobs which was a 15 second packed video with dramatic music, slow-motion shots of Ashton Kutcher reciting inspiring dialogs about eccentric, misfit rebels. It's almost like the first full theatrical trailer for the movie, except shorter.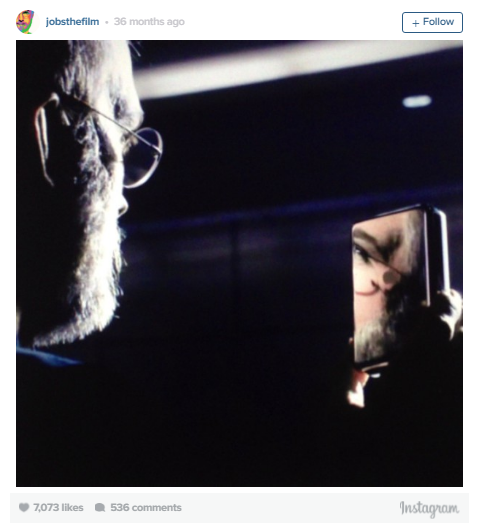 Creating short-form videos is all about how creative you can get in less than a minute. These videos are streamed to viewers on a range of platforms that increases the reach exponentially. They are also far more successful and have wider reach because they are "snackable" in nature and easier to consume and producing them costs far lesser than creating a long video.
2. Smartphones are the best chattels–It's not necessary to film a video with the help of high-end equipment & lights. Your best asset is in your pocket – your smartphone. As a brand, it might come across as a ridiculous idea but it actually is a very cost-effective & quick way of creating videos. It is not necessary to get engulfed in creating huge budget videos. You can convey your story through an excellent video shot on your smartphone or tablet (of course with a good quality camera)
 3. Your script is paramount –The script plays a huge role in the video as well. The content should be clear and precise with no ambiguity. The video holds no power if the visuals are perfect and the content is lacking. Both are of great importance. Thus, make sure you get your script right first. If you choose to outsource the production of a video inclusive of the conceptualization, it will cost you a substantial amount of money. However, if you decide to prepare the script beforehand then it might save you time & money. There are also affordable marketplaces from where you can subcontract video productions and these come at a remarkably low cost.
 4. Affordable online marketplaces – The internet is a great place to find the solution for your woes, and this case is no different. There are some really affordable marketplaces like Fiverr.com that has professionals from all over the world who can help create the video of your choice at really affordable prices starting from 5$. All you have to do is describe how you want your video to be and they'll get it done for you within a matter of 24-48 hours. The system is commendable and you get what you seek for at really good rates.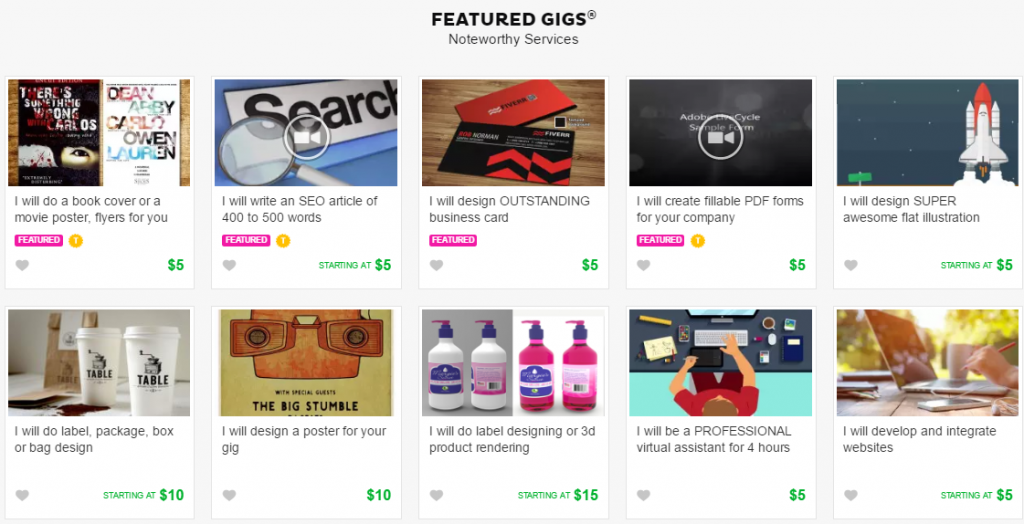 5. DIY Videos – However, if you do not wish you outsource your videos then there is also an option to create your own videos with readily available online tools. Even beginners can create videos like a pro! Example of such websites include Videoscribe, Animoto, Sparkol. With Videoscribe and Sparkol you can create amazing whiteboard style animation videos. Animoto is inclined towards servicing users who are looking for a really simple way to create a video. All you need to do is select images and upload them with soundtracks provided by the tool.
With these tips, you can surely make the right impression with your videos. To make an amazing video all you need is an idea, a good script and the right tools. Gone are the days where we had to buy expensive video equipment! With the development of technology, you can create the perfect video for your brand at an affordable rate!