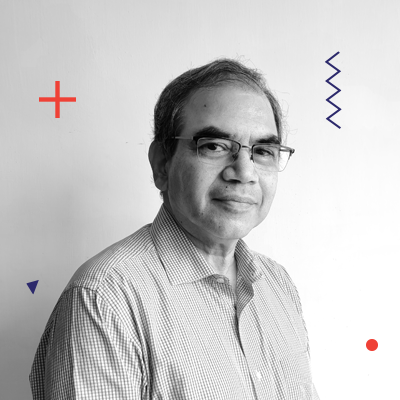 DAVID APPASAMY
Director - Strategy & Brand
David Appasamy comes with an experience of over 35 years in companies like ITC Ltd, Mudra DDB and Sify. Technologies covering Business Strategy, Brand & Marketing Management, Digital Marketing, and Audience Engagement. Served on the Multi-stakeholder Advisory Group (MAG) advising the UN Secretary-General on Internet Governance in 2010 and 2011. Co-Chair, International Chamber of Commerce's Task Force on Internet & Telecoms Infrastructure & Services from 2006 to 2011.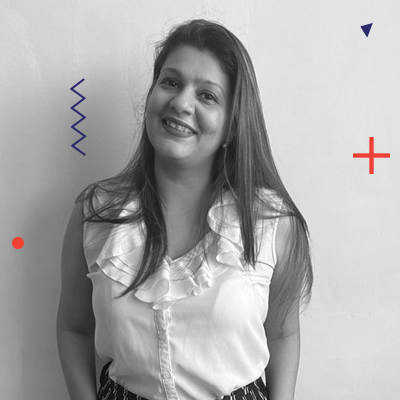 RACHNA GANATRA
Head – Business Development & Strategy
Rachna is a Business Development & Strategy Consultant. Her work experience of over a decade encompasses Marketing Analytics and Business Development in multiple verticals, i.e. Technology, Healthcare, FMCG and E-commerce. Her ultimate mantra in life, she says quoting Marianne Williamson, "Atonement means putting love first.. in business as well as everything else". An avid movie and theatre buff, she is also very social. If you suddenly realise the office has become noisy, you know who the culprit is.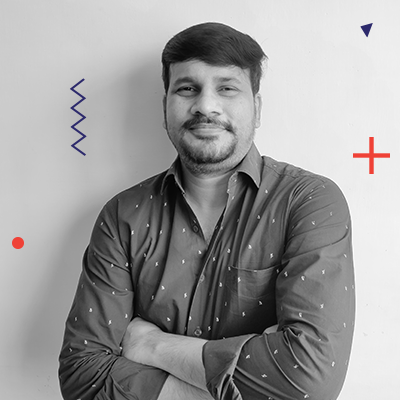 PURUSHOTHAMAN K
Director - Creative
Purushothaman has a decade of experience in web and graphic design, he has honed his graphic design skills to produce the wow effect with ease. With quick turnarounds and plenty of work, Purushothaman manages to still live with his mantra "Live and make others happy". During the weekends, he enjoys playing cricket, watching movies and driving like the Fast & Furious cast!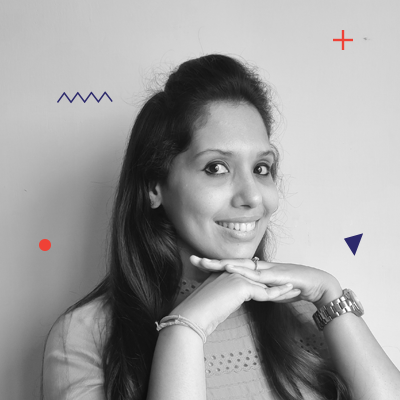 PANISA SHAH
Director - Creative
Panisa is a graduate with honors in Electronic Media and has completed a diploma in marketing management. Art has been a part of Panisa's life since her childhood and she loves to use bold colors and abstracts. Living by the mantra "Passion drives perfection", she aims to be recognized amongst the top creative designers in the world. In her free time, she is an artist, a shopaholic, and a cook.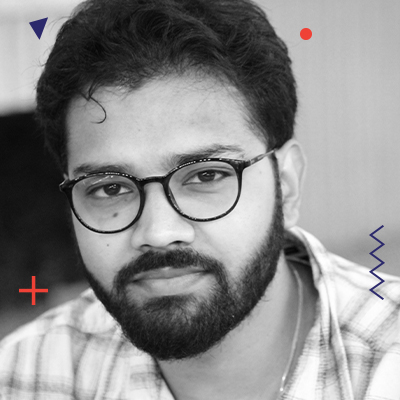 VIMAL MICHAEL
EVP - Technology
Vimal has completed his Masters in Computer Application from Marian College, Kerala, and was previously, a Tech Superstar for an eCommerce company. He loves the finer things in life and enjoys meaningful conversations on various topics. He's fun and exuberant. Expect him to catch you off-guard with his quick wit. He's a convergent thinker, and you can bank on him to solve any problem.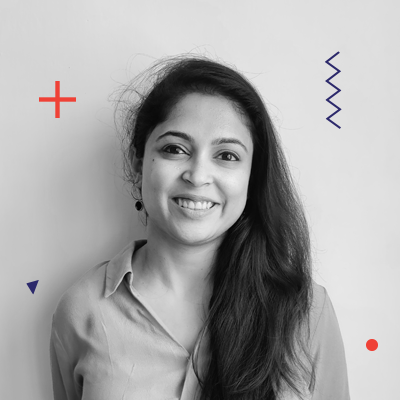 ARUSHI GUPTA
Business Head - Influencer.in
Arushi has over 7 years of experience ranging from project management, marketing, and sales and has formerly worked at the British Council and Cambridge English Language Assessment. She enjoys identifying a problem, conceptualizing a solution to execute it. She is a management graduate from the London School of Economics (LSE) and a graduate from Lady Shri Ram College, Delhi (LSR). In her free time, she likes reading, traveling, exploring new restaurants and binge-watching Netflix.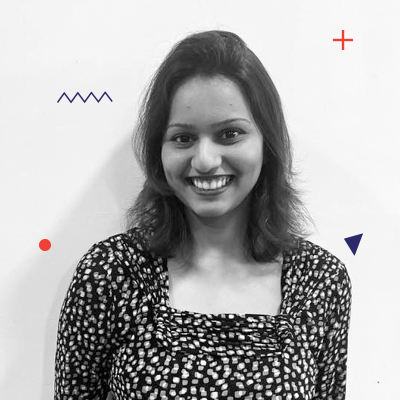 NANDITA RAMAN
Associate Vice President - Content & SEO
With over 8 years of experience in Content Marketing, Nandita has worked with brands across sectors including B2B and B2C to improve their discoverability online and increasing their organic traffic and organic leads. She also works with brands across India to craft their multilingual marketing plan. In her free time, she loves reading, taking long drives and finding eco-friendly ways to live!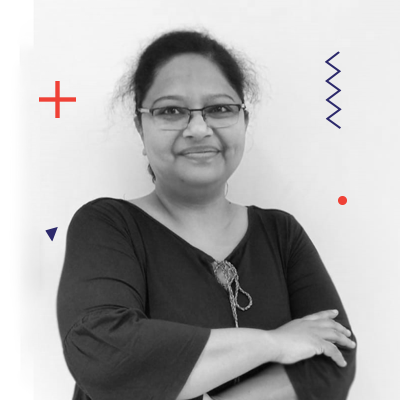 Moumita Samanta
AVP - Creative Copy
Moumita is an ever-curious content creator and a passionate writer with intense interest to draw inspiration from daily mundane and people of all kinds that she interacts with on a daily basis. An avid reader, she loves to study ancient philosophies like Stoicism, Taoism and likes. She is also interested in medical thrillers, travel stories and international cuisine. She loves to cook for her loved ones and also to experiment with different types of cuisine, her favourite being the Bengali cuisine. Born and brought up in Kolkata, Moumita loves her art and music and being a Physics major, she sees magic in technology. It gives her immense pleasure when she notices humility around and she makes sure that she remains courteous and humble as she goes about her life.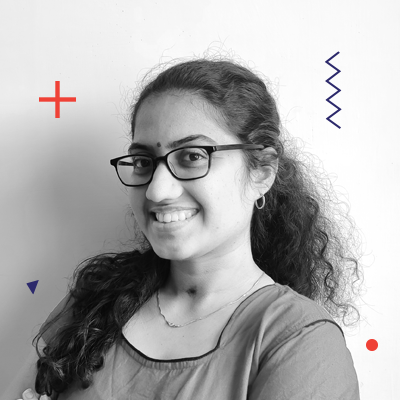 KANTHI SRIPATHY
AVP - Creative Design
Kanthi has completed her undergraduate degree in information technology. Given her passion for design, she has recently embarked on a career in design at Social Beat. Her interests included travel and reading. She believes that The world is a book and those who do not travel only see a page and aims to travel the world.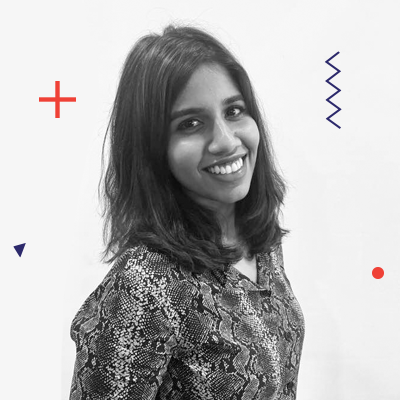 AYESHA RAFEEQ
AVP - Content Marketing
Ayesha truly believes that content is at the core of every business. She loves the challenge of marking the grey zone between what readers like to consume and what brands want to portray. With over 5 years of experience as a content marketer, she specializes in innovative content strategies that are optimized to track well with leading search engines like Google and YouTube. She has contributed to the organic growth of top brands, especially in the sector of healthcare and finance. In her free time, she loves traveling, catching up with friends, bingeing on Netflix, and keeping up with celebs on social media.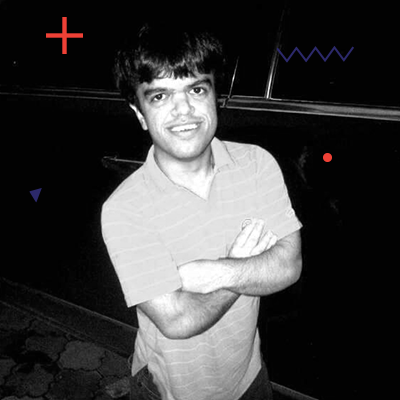 Kunal Parikh
AVP & Head - Salesforce
Kunal Parikh, a Mumbaikar at heart, comes from a strong technology background and diversified technical management experience. Outside his professional life, he likes watching a lot of shows. He likes and follows sports and is a big fan of Cricket. He even follows the Ranji Trophy matches closely! He is a foodie at heart and loves meeting new people and likes to socialize.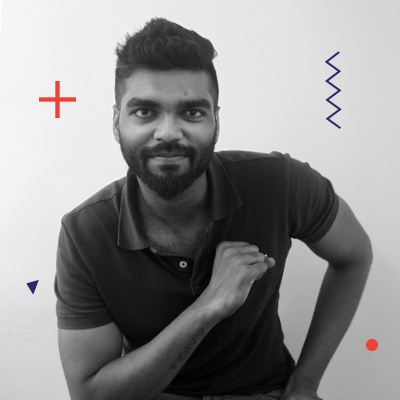 JAYANTH JONATHAN
Senior Manager - Video & Creative Strategy
Jayanth is a Computer Science Engineering graduate from Loyola-ICAM College of Engineering. Anything that requires quirky creativity gets him ticking. He loves everything associated with music, photography, film & writing and is a guitarist/singer & photographer/blogger himself. He has now found solace in Social Beat for his creativity and his love for communication, to go hand in hand. He aspires to create innovative digital solutions with his little twist.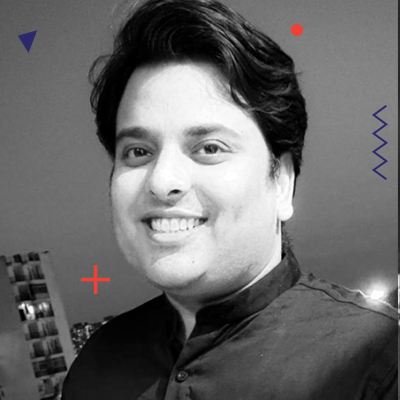 Ojaswa Verma
Sr. Manager - Projects
Ojaswa Verma is an enthusiastic person. Born & raised in Delhi, completed his B.tech from Amity university in 2012 & PGPM from Great lakes institute of management in 2018. He has worked for more than 8 years in a Consultant & Managerial position. He is trying to explore the realm of spirituality but is still excited to discover the material world.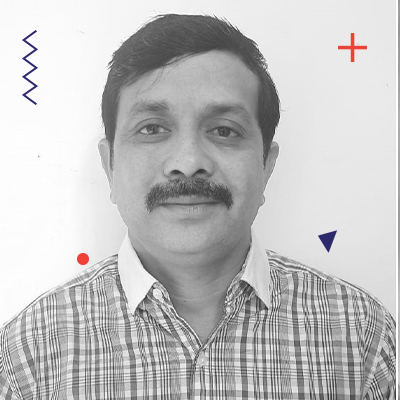 Kiran Kumar Bathini
Campaign Manager - Salesforce
Kiran Bathini is an ambitious individual and keen to learn new things, he loves to spend time with family and friends. He is also interested in playing and watching cricket.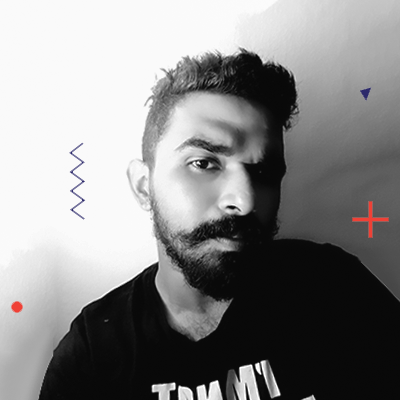 NITHIN KUMAR
Senior Manager - Creative Design
Nithin Kumar is a pixel-perfect Graphic Designer who takes great pride in creating visually stunning designs. With an MA communication degree from Madras Christian College, Chennai, and 3 years of experience in graphic designing he has developed creativity, originality, and strong visual sense. During his free time he would either hit the road on long tour or be in search of new food to munch on.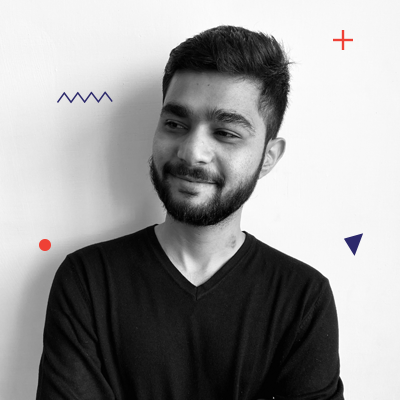 Antriksh Kashyap
Manager - Technology
Antriksh is graduated from DG Vaishnav college as a B.sc mathematics student & also holds a degree in software engineering from NIIT institute. He loves to code to the core and never says no for it! He enjoys learning about new developer tools and the latest in web technologies. He is Snooker and Cricket freak.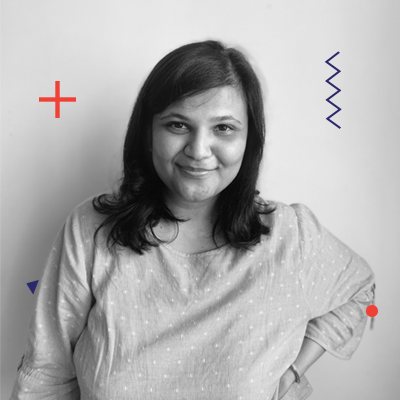 KASHMIRA PATTNI
Manager - Creative Copy
Kashmira is a postgraduate in Journalism and Communication and was a Music Journalist with a leading Media House in Mumbai. For the love of words and puns, she stirred things up and switched from the field to the desk. Usually found daydreaming of fancy places or busy binging on Netflix and dog videos.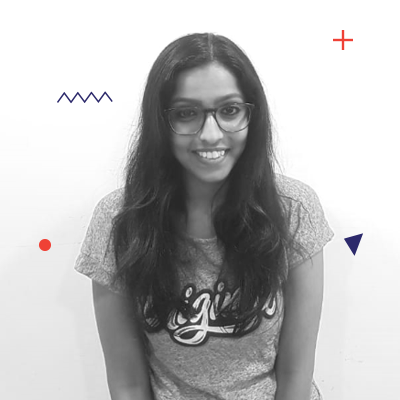 NIRUPAMA V
Manager - Creative Copy
A writer that's been at it for as long as she can remember. If you see her in the pantry pouring herself a 7th cup of coffee, know that it's because she is powered by caffeine. Talk books, Rajinikanth, neurology, volunteer work or cute 'animals' and you'll have her hooked! For now, she's a copywriter chasing a pappy pipe dream!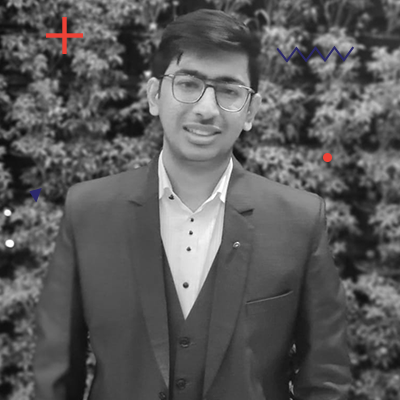 Mukul Ahuja
Project Manager: Salesforce
Mukul has done his graduation in Information Technology. He not only enjoys playing Football and cricket but also loves watching football and F1. A fan of crime/mystery genre Shows, Movies, and Books. He likes to explore new places and doesn't miss out on any opportunities to travel.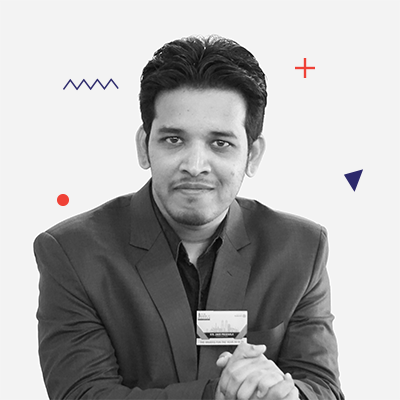 Zakir Presswala
Manager - Creative Design
Zakir is a Commerce graduate and has been a part of Students Council, NSS and Joint Secretary for Commerce Association in his college years. He is a creative, artistic and ambitious designer who loves getting his hands dirty in design. An introvert with a talent for thinking outside the box and coming up with innovative ideas and designs, he has over 10 years of experience specialising in digital design and multimedia marketing with a strong track record of creating impact visual communications that build brand identity and engage customers. In free time, you will find him writing poems and thoughts in his diary which he rarely puts up on his social media. He is an adrenaline junkie who's crazy for adventure sports. His motto in life and work is, "Power comes in response to a need, not a desire. You have to create that need."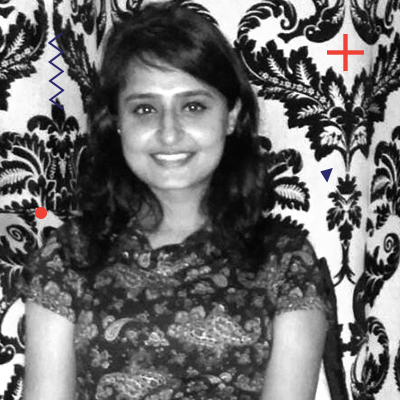 Nupur Narindra
Manager - Human Resource
A B.Tech graduate in Information Technology and Post Graduate in Human Resources Management from NMIMS, Nupur is a Delhite settled in Bengaluru. Punjabi by nature and food habits, of course, she absolutely loves talking to people! Her interests led her to the HR field where she gained years of expertise in Talent Management, Client Management, Talent Advising, and Recruitment. She is extremely process-oriented, data-driven, organized, and goal-driven with strong work ethics! When not at her work desk, she loves to photograph, read, travel, or simply go for a drive and explore new places. Her simple life mantra is to 'stay ethical no matter what and karma shall follow'!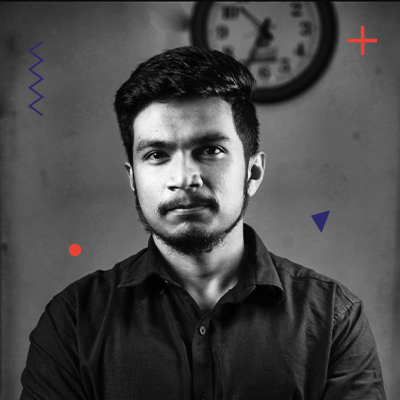 Kapil Devan Anand
Campaign Manager - Salesforce
Kapil Devan has overall 2.9 years of expertise in Digital Marketing. His interests are playing cricket and hitting the gym frequently. He is a certified fitness instructor and a freelancer.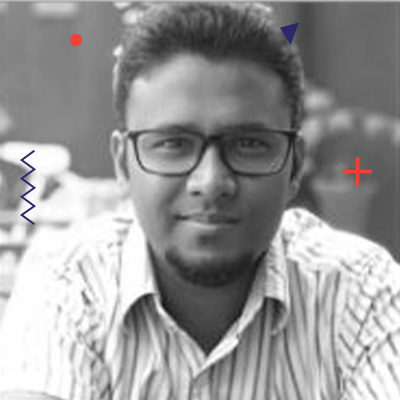 Alfred Santosh
Learning and Development Manager
Alfred is a die hard Manchester United, Harry Potter and The Beatles fan. He holds a Masters degree in International Business from Glasgow Caledonian University. In his last assignment he worked as a Business Analyst to the CEO & CBO, where he also managed the L&D department. Alfred loves to play the guitar, football, and does bike rides as well.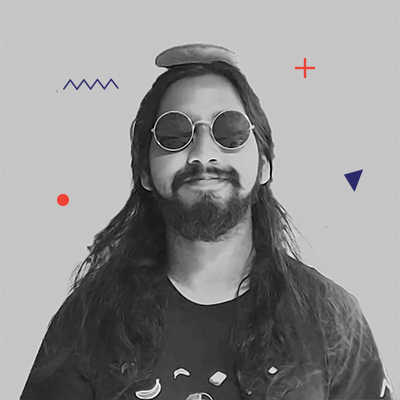 Shashwat Srivastava
Lead - Creative Copywriter
Shashwat is a full-time writer and musician, and with his assemblage of English Literature and Creative Communication, he loves to write long sentences just to befuddle readers every now and then. An artist with a proclivity to science, he makes sure to never lose the train of logic in his flights of fancy. Guitars, a keyboard, and lots of chicken; what else does one need in life? A seer once predicted that the wrong joke to the wrong person will be the cause of his death.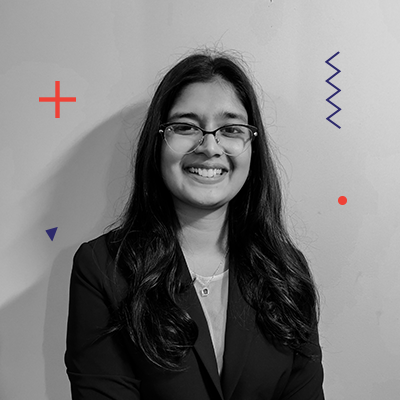 Srishti Agrawal
Lead - Creative Designer
Srishti is a graduate from NIFT and with over 3+ years of experience in the design industry. She always looks forward to taking challenges and exploring new fields. During her free time, she has several things to keep herself busy, such as sketching, dancing, cooking, listening to music. She also loves to travel and believes in "An ocean breeze puts a mind at ease".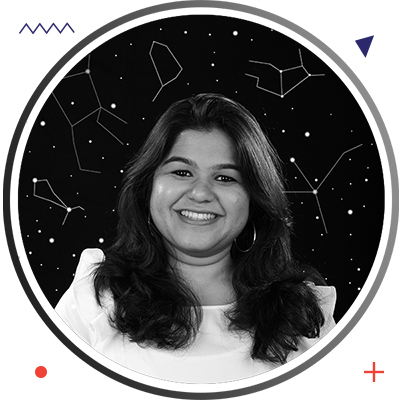 Soumyata Chauhan
Lead - Creative Copywriter
Soumyata loves detours - both on the road and in life. After completing her bachelors in Urban and Rural Planning from C.E.P.T University, Soumyata decided to change gears and dive straight into the world of media and communication. She worked as an entertainment reporter with the Zee Group for over three years after pursuing Journalism and Mass Communication from Xavier's Institute of Communications, Mumbai. Over 1000 published articles, a YouTube show, several celeb interviews and 10 kilos later, Soumyata bid the entertainment industry adieu and enrolled herself at MICA's prestigious advertising course - CCC. Other than writing quirky copies for brands; Soumyata enjoys travelling, exploring new restaurants, reading mythological-fiction, trying new recipes in the kitchen, re-watching F.R.I.E.N.D.S and populating her online shopping wish lists.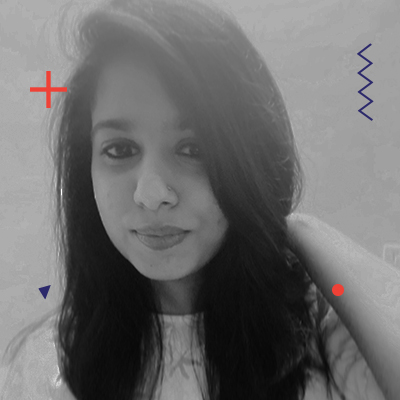 Anju Antony
Lead SEO - Marketplace (D2Scale)
Anju is born and raised in Kerala, she moved to Bangalore 10 years ago for higher education. She holds a Master's degree in Science from Mount Carmel College. After her studies, she started working with D2C brands, which improved her skills in e-commerce and marketing. Apart from her work, she loves spending time with her family & close friends. She has a keen interest in reading. Her favorite genres are fiction, fantasy & thriller. She basically grew up reading Enid Blyton stories. Her all time favorite book series: Harry Potter !! She still reads them😉. Online shopping is her stress buster these days and she loves baking. Her signature dishes are Tiramisu & Brownies.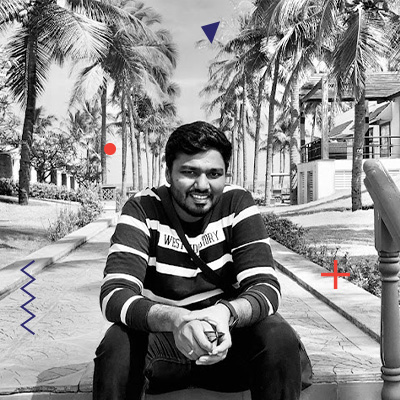 Ajay kumar
Lead Creative Designer
An engineer by training and a graphic designer by instinct, Ajay loves all things that has to do with creativity. After working in mainline advertising agencies for almost eight years, he took the digital leap by joining the amazing team at Social Beat. As a dedicated design aficionado, he loves to think out of the box and beyond. Besides designing, he is car enthusiast and movie buff.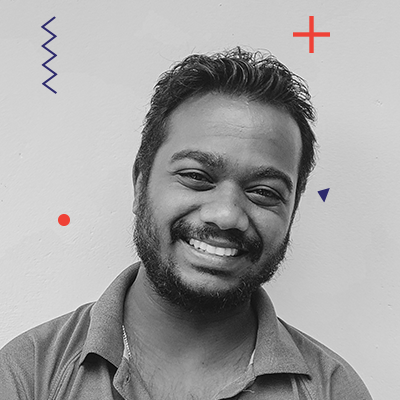 Nayan raj N B
Lead - Creative Designer
Nayan hails from Kasaragod and is brought up in a Tulu family. He speaks Kannada, Malayalam, Tulu, and a bit of Tamil, Hindi, and English. Nayan became fond of painting and drawing when he was 10 years old. After school, he studied BFA at Mysore University (Chamarajendra Academy of Visual Arts). He is particularly drawn to illustrations and finds time to create them when he can. Nayan has close to 5 years of experience as a creative professional. He began his career at a non-profit organization, Rang De. When he's not working, Nayan enjoys watching films and draws his inspiration from frames and cinematographic direction in movies. It helps him amplify his design thinking process.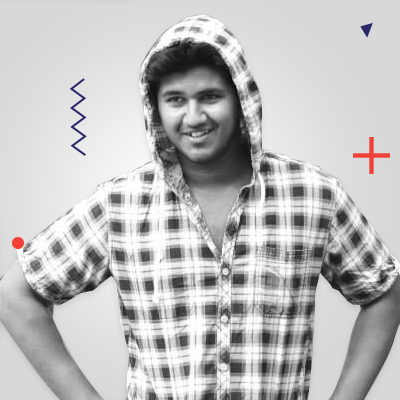 MOHAMED RIZWAN
Lead - Video and Motion Graphics Editor
Mohamed Rizwan has completed his graduation in visual communication and MA from Madras Christian College. His dad helped him realize his potential in terms of creativity when he got to see him working on PowerPoint and MS paint and that is where his journey began in the design field. His disliking for Mathematics and his passion for designing pushed him towards VISCOM. He stepped into individual film making with the help of DSLR and YouTube and figured out the video editor in himself. With 6 years of experience in video making, he has had the opportunity to handle versatile projects. He is better at holding a joystick than holding a mouse since he has a big addiction to video games.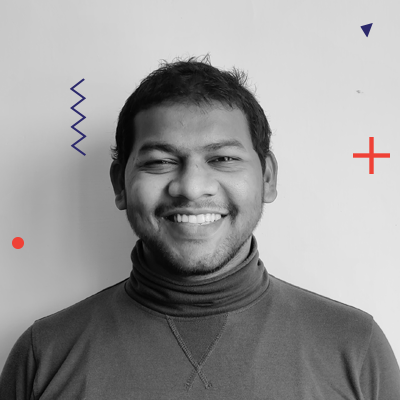 Senthamil Selvam
Lead - Accountant
A graduate in Computer Application, Thamil is really passionate about financial accounts, computerised environment, and statutory compliances. Having undergone three years of training in an auditing firm, he has handled various statutory problems. He was also a TDS Rectification Analyst at UCO Bank for 2 years. Besides all of this, he loves chess, DIY crafts and learning foreign languages such as Korean, Russian and Georgian. His mantra in life being, "Learn as much as you can, Forget as much you learn".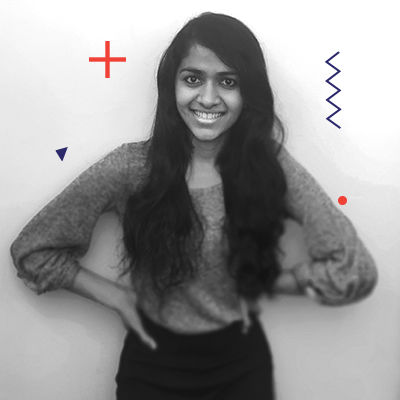 Shana Paulose
Manager - Creative Design
Shana Anna Paulose has a degree in visual communication and a post-graduate diploma in graphic design. With five years of experience in the advertising field, she loves analysing and solving design problems. Ever since she learnt how to hold a pencil, art has been a part of her life and she enjoys experimenting with colours and forms. She loves food, sport, sleep and travelling.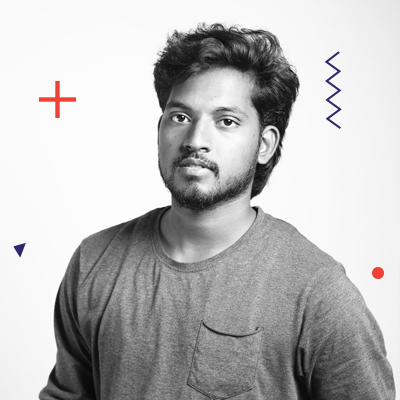 Ajith Kumar
Lead Video Project Specialist
Ajith has completed his Integrated Electronic Media from Anna University, Chennai and has always been outstanding in the school both in studies and sports. After venturing into media studies, his love for direction, video production and creating ideas came alive. He has worked as a consultant and director in a leading branding agency and also worked as an assistant director and production coordinator in a popular reality show for a famous Tamizh TV Channel. He has also worked with on many corporate videos, ad films, and documentaries. He is a passionate football player who has played District level and Divisional level matches and runs a football club to teach young players. He stays up late at night gulping cups of coffee, to work on creative ideas and to watch his inspiration - Cristiano Ronaldo's every single match. In his free time, he hits the road for long trips to escape from the real world.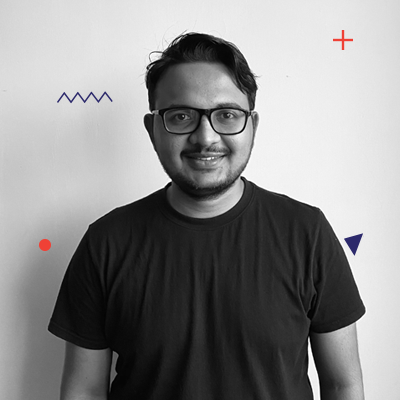 Abhinav Gorthi
Lead Video Project
As the name suggests Abhi-Now is quite fond of puns (and memes). He's an MBA in marketing, but he often feels that his degree is as important as 'ueue' in 'Queue'. Abhinav is passionate about cinematography & traveling and loves making travel videos in his free time. Also, he's a tennis player and a trumpeter for a band called Rhythmic Energy.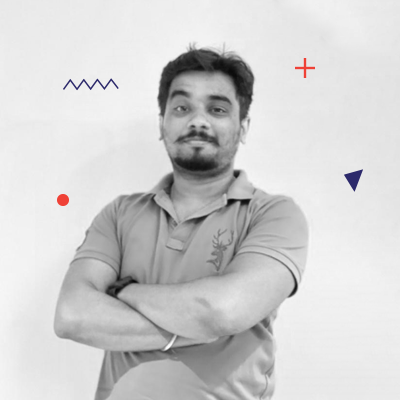 Nikhil Prabhavalkar
Lead - Creative Designer
Nikhil Prabhavalkar has done his graduation in Commercial Arts and has a career experience of over 6 years in this field. He is hardworking and honest with his work and principles. He is a very passionate person with an interactive nature and an innovative way to tackle all the new challenges thrown at him. He loves to try new cuisines, draw, play cricket, travel and immensely in love with playing dhol in his leisure time.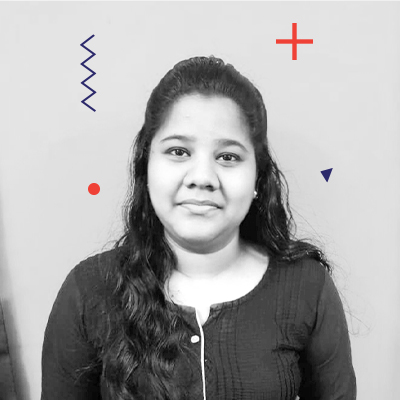 Priyadharshini K
Lead Creative Designer
Priyadharshini has completed her post-graduation in Electronic Media. She is a passionate learner of art & design. She enjoys new challenging projects that push her to learn new things. She is an all-time doodler and a foodie who is always ready to explore. She never says a NO to chai and music!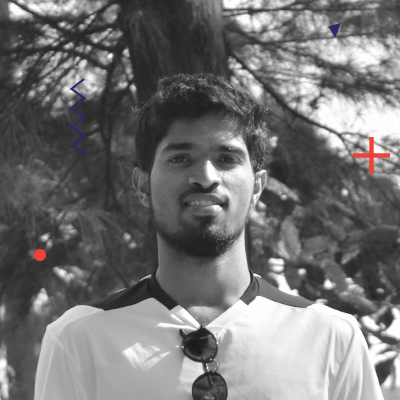 Kavin R
Senior Creative Designer
Inspired by Leonardo da Vinci and his works, Kavin always aspires to be a polymath. Previously, he was into Engineering and later he had changed his path to design and its variants due to his immense passion for art, from a very young age. His interests and hobbies include painting, reading, gaming, exploring tech, playing football and tennis.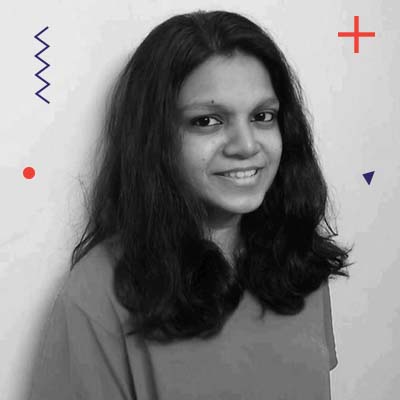 Miraa Lakshmanan
Sr. Content Marketing Specialist
Miraa, a digital marketing enthusiast, whose specific areas of interest are content planning, social media marketing, and web copywriting. While Miraa isn't working, she reads books, listens to music and podcasts, or writes cheesy, over-dramatic free verses and short stories, and later feels insecure about them. She is usually optimistic and claims to have a knack for spreading positive vibes, yet "Life is suffering" is the quote she resonates with the most. With teaching being her first love and digital marketing a close second, she aspires to become a digital marketing trainer sometime in the future.
Priyanka Katrela
Senior Creative Designer
Priyanka Katrela is an Electronic Media graduate from MOP who pursued her Masters in History of Fine Arts from Stella Maris. She has over 6 years of experience as a Graphic Designer. An avid learner, who always loves exploring and learning anything new & interesting. She loves stargazing, is a major foodie, and is a believer in the "law of attraction"! She enjoys watching movies, reading, and writing poems.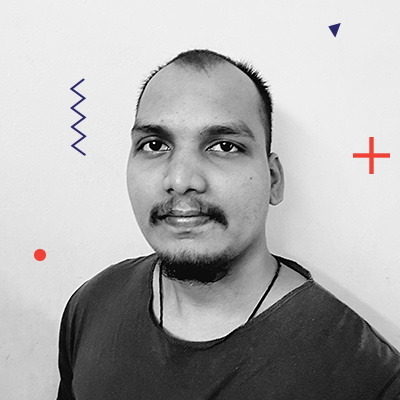 Praveen P
Senior - Creative Designer
Praveen is a Viscom graduate from DG Vaishnav College and is all about Art & Design. He believes in his creative soul to do anything in the graphic design industry. Loves to explore different places and meeting new people and gathering experiences. In the meantime, he plays the guitar, loves exploring different music genres, collecting die-cast cars, and loves anything that's vintage!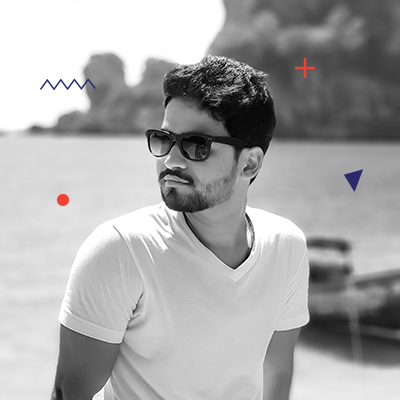 Kamalesh Khedekar
Senior - Creative Designer
Kamalesh Khedekar is an experienced graphic designer with a demonstrated history of working in the marketing and advertising industry. He is an art and design professional comes with a degree in BMM, focusing on Advertising from D.E. Society's Kirti M. Doongursee College. His hobbies include photography, painting, playing cricket, singing and playing the guitar. He also is into travelling and trekking.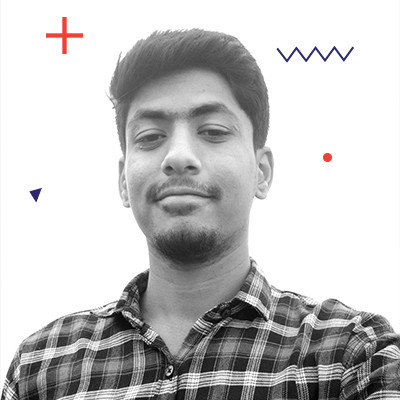 Punith kumar
Senior Creative Designer
Punith Kumar has an Undergraduate degree in Visual Communication from SRM University and comes with three years of experience in graphic designing. He started sketching portraits during his school days and that was when his love for the creative side of things started. He is a big movie addict and he also has an interest in photography. In his free time, he plays volleyball. He likes gardening and he is a bird lover as well!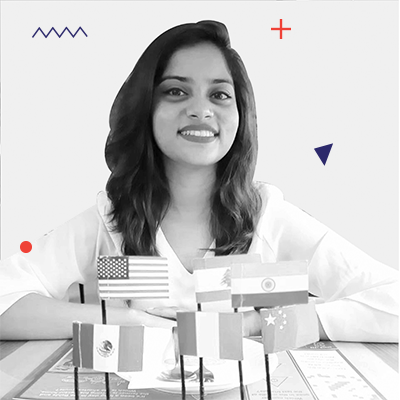 Sruthi Rajasekar
Senior - Creative Design
Sruthi is a visual arts graduate from Stella Maris College, Chennai. With 7 years experience in graphic design and photography, she has worked with multiple start-ups like Monkstory, Happy Booth and Yurray Global. Ever since she was a little girl, painting, art and photography has been part of her life. "Learn the rules like a pro, so you can break them like an artist" by Pablo Picasso is one of her favorite quotes. Other than art she is a compassionate animal lover and enjoys music and dance.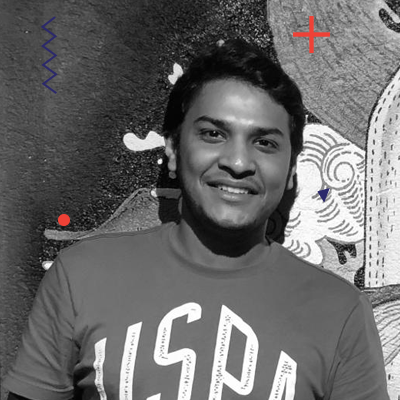 Dwen Pereira
Senior Salesforce Project Manager
Dwen Pereira comes with 8+ years of experience in Project Management and has worked across various domains such as E-Learning, Marketing Research, Telecom and Marketing Automation. He was also a part of Shiv Nadar Foundation Philanthropy Project "Shiksha" where he has worked extensively in building tools to provide education in Rural Schools of India by means of Technology. He holds a Bachelor's Degree in Computers Science and a Masters Degree in Computer Application. Off Work he is fond of Travelling for food, Going for long walks, watching Movies and listening to Music.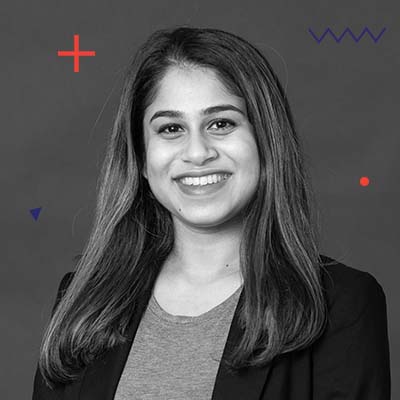 Shreya Srinivasan
Senior Content Marketing Specialist
Shreya graduated from New York University with a Masters's in Integrated Marketing in the Big Apple. Her passion for Marketing led her to explore its different aspects ranging from consumer behavior to social media to content and much more! Being a third culture kid raised in Dubai, she's been exposed to a myriad of cultures and is now ready to add her home country to the list! Growing up, Shreya has been a lover of arts, music, and dance. She's a trained Carnatic singer and Kathak dancer. When not working or scrolling endlessly on Tiktok, she enjoys being outdoors, reading books, and watching films & TV shows. So if you're an Office fan, she challenges you to a trivia!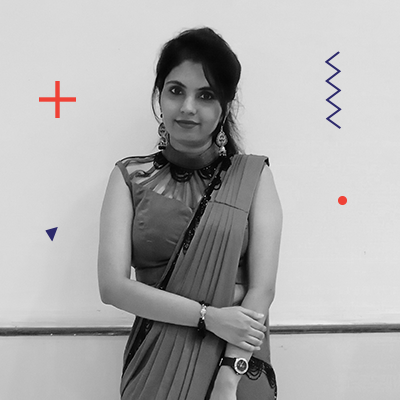 Payal Parihar
Senior - Creative Designer
Payal has completed her BCA from Pune. She has 6 years of experience in the graphic designing field. She is very passionate about her work and has been a hardworking person throughout her career. She enjoys new and challenging projects that push her to learn more in the great world of design. Apart from work, she takes interest in crafting a lot. She loves cooking different dishes too.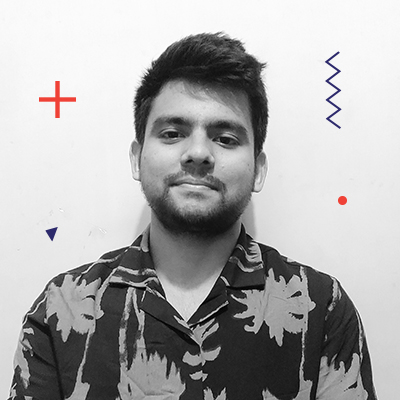 Aman Raj
Senior - Creative Copy
Aman is a media graduate from Manipal Institute of Communication. As a Real Madrid fan, he believes in teamwork and mutual respect. You can usually find him in a corner with his earphones plugged in, trying to weave some words together. He also likes to watch movies to escape reality sometimes!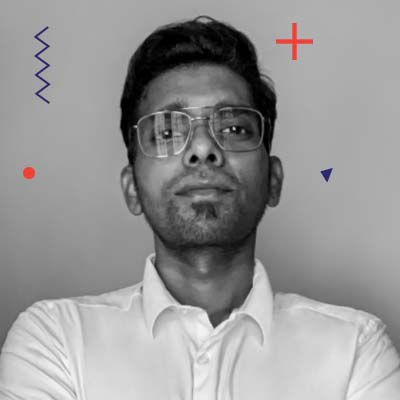 Kesavan K S
Sr. Creative Designer
He spent his early stages of childhood watching local street artists working on movie posters and hand-lettered banners. He later felt these incidents psychologically influenced him to pursue a design career when he had a choice. He would also like to create social and political awareness through his designs. His weekend is a combination of binge-watching and aggressive lettering practice.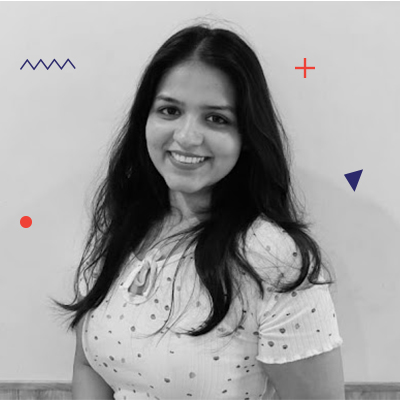 Riya garg
Senior - Creative Designer
Riya, a graphic designer loves to solve other people's problems. She is quite curious, and as a result, she has been able to find new ways of doing things or solving minor issues before they become major problems. During the weekend She loves to watch movies, traveling and be with her family.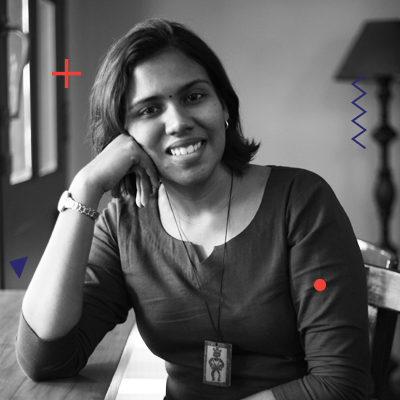 Sindhu Sivalingam
Senior Creative Writer - Video
After completing her Masters in Environmental Science in 2012 and swaying between two main interests - environmental conservation and writing for a couple of years, Sindhu decided to pursue writing as a career while taking tiny steps towards sustainable living along the way. She loves to tell a story and believe in the power of communication. She enjoys good conversation and can't ever say NO to good food.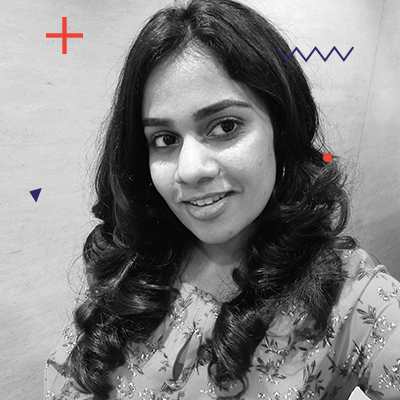 Indumathi Gopi
Senior Creative Designer
Indumathi holds a bachelor's degree in visual communication and a master's degree in mass communication. She has always had a passion for designing and has been interested in a variety of creative endeavors since a teenager. She often looks for opportunities to improve her knowledge and develop new skills. She is a shopaholic who enjoys watching movies and cooking in her spare time.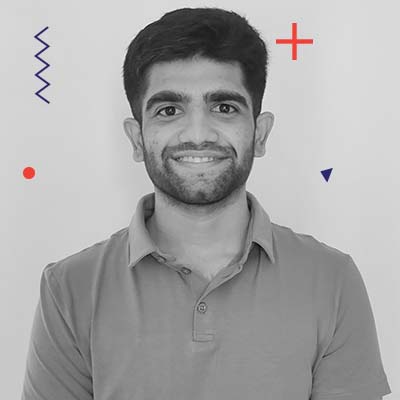 Devaj Belani
Senior SEO Specialist
Devaj, a Computer Engineer, is passionate about all things tech. He has an eye for detail and makes sure to do root cause analysis of everything big and small. Apart from this, he is a major Liverpool fan and loves playing football. On weekends he goes cycling to the outskirts where he captures nature. He loves baking brownies and cooking for his family and friends. You can always find him quoting Michael Scott from "The Office".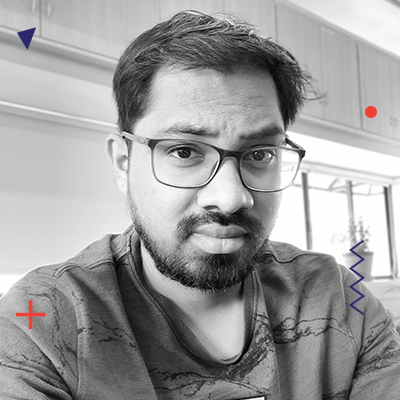 Nimesh Sangada
Senior Web Developer
Nimesh Sangada is a work enthusiast and a diligent WordPress engineer passionate about exploring and meeting new people, learning more skills. He has experience working with start-ups and managing work efficiently among teams and also being a good team player. Love software architecture, data-driven decision making, hiring, and mentoring great engineering teams. He works on the development of cutting-edge systems and solutions that will drive the technology landscape of tomorrow. Traveling is his favorite hobby since he enjoys exploring different cities and places throughout the world.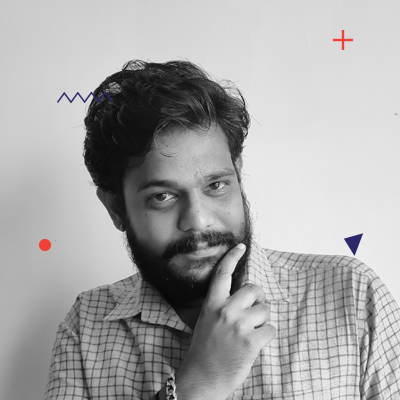 MAHESH KUMAR
Senior - Web Developer
Mahesh Kumar completed his engineering in Computer science and has four years of experience in web development. He spends most of his time with his family and friends. Apart from that, he spends time playing cricket and hearing music.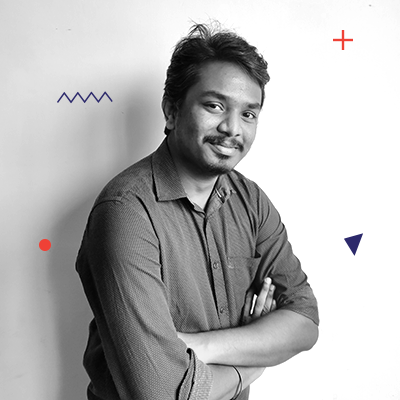 PRADEEP BABU
Lead - Video & Motion Graphics Editor
Pradeep Babu believes he was destined to be a Media Man. He pursued a Bachelor's in Visual Communication and a Masters in Journalism and Mass Communication. He happens to be one of those Filmy types who enjoy strong storylines with emotional appeal rather than humor. He loves to take photos no matter what time zone it is and he always lives in Instagram-AM. He is happy to be in the thick of the video scene at Social Beat and hopes to continue to explore his talents.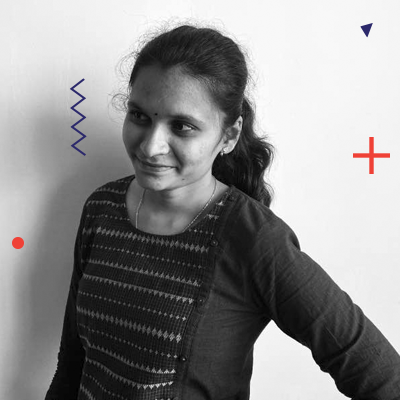 Kiruthika Kotteeswaran
Senior - Web Developer
Kiruthika is an Information Technology graduate from R.M.D Engineering college. She creates a user interface for websites along with mobile responsiveness. She can fix issues on cross-browser functionality efficiently. She continuously tries and implements new animations on websites. She is more friendly and communicative. Her hobbies are listening to music, gardening and watching movies.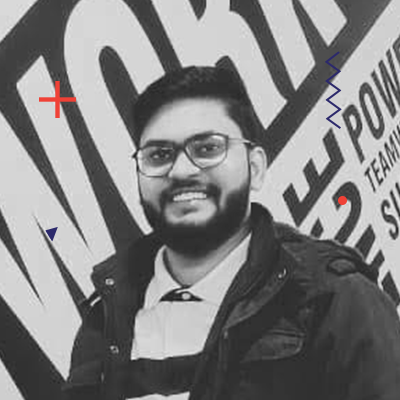 Devesh Singhal
Senior Specialist - SEO
Devesh did his Masters in Marketing from Graphic Era University Dehradun. He has 4 years of experience in SEO and has worked with multiple brands - both domestic and international. He leveraged their organic search on SERP that resulted in organic traffic and leads. In his free time, he loves to hang out with friends, explore new places and spending quality time with his family.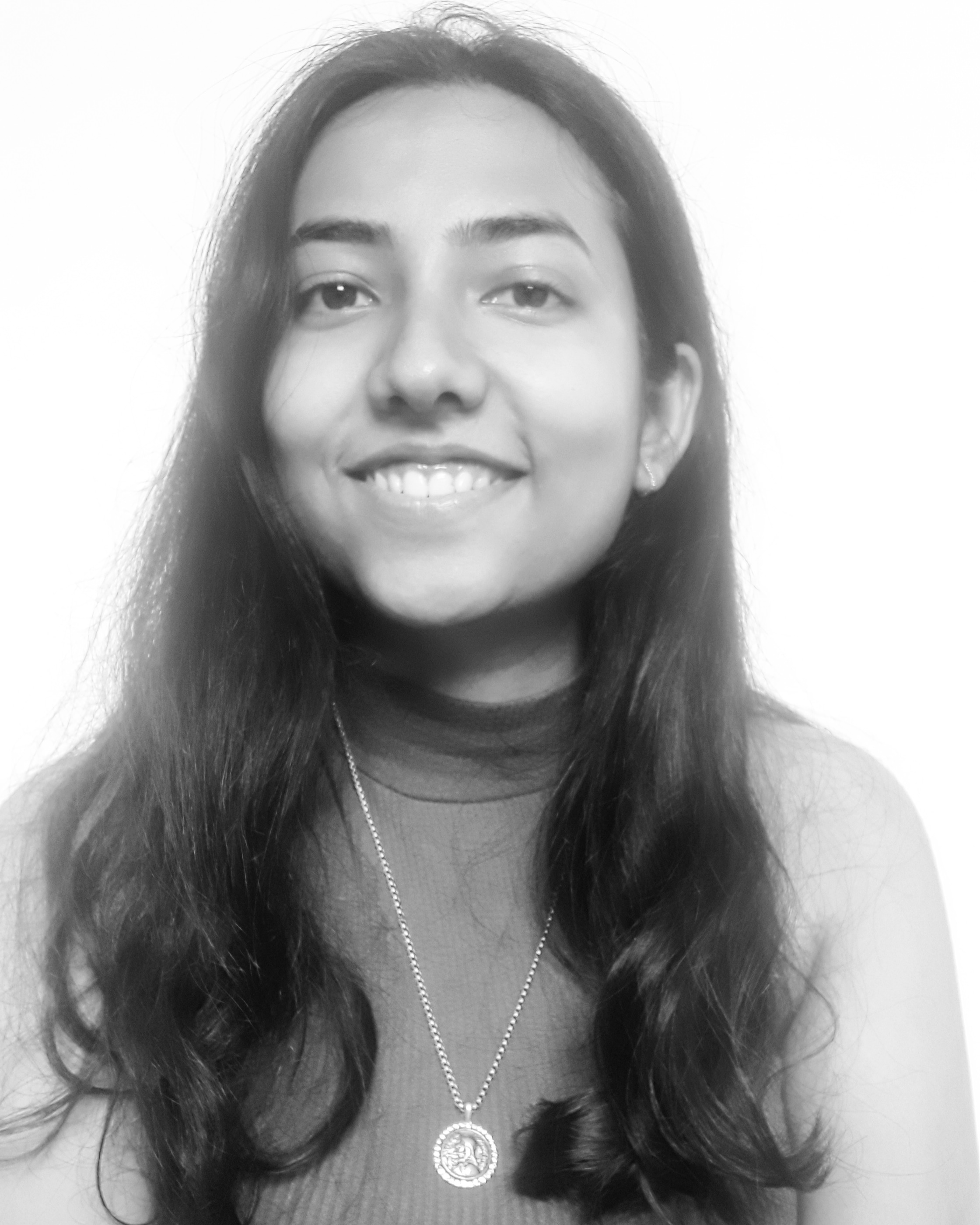 Urmila Barman
Sr. Specialist - Content Marketing
Urmila has experience in handling marketing communications and branding after 2 years of working as a Content Marketer. She was also responsible for editorial management during her past career in Marketing. Her forte has always been copywriting with a creative bent and designing. A postgraduate in English Literature, straight from the foothills of Darjeeling, Urmila is enjoying her new hideout in Bengaluru. She sees traveling as an experience to know other cultures and lifestyles. She is also a lover of animals, especially dogs.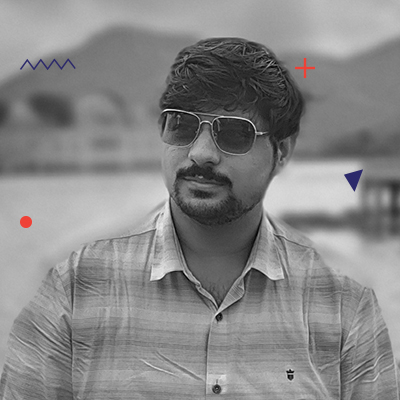 Shubham Kalra
Senior - SEO Specialist
Shubham is a B.tech graduate from Jaypee University having 3+ years of experience in SEO. Shubham has worked with the FMCG, Pharma, and multiple international brands to improve their organic visibility by finding and fixing technical issues, on-site optimization, and competitor research and analysis. He loves bike riding and exploring new places in the town. Currently, trying to indulge himself in the music space.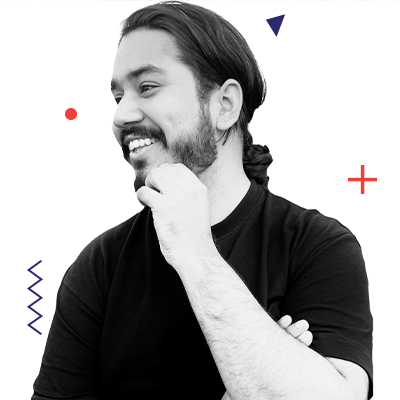 Gurpreet Singh Rai
Sr. Creative Writer
"Gurpreet Singh Rai, a poet by heart and a creative writer by profession, is a recent postgraduate from the Xavier Institute of Communications, Mumbai. He is the Desi Punjabi Mumbai boy who adores the art of advertising. He strongly believes in the line "kahani khud likh raha hu". An emotional guy but a keen observer, he likes to find stories in every place, every time, every moment. He is a huge Bollywood classic movie fan and "party ki jaan" at every place. In his free time, you might see him either reading or writing Hindi shyaris or probably deciding the weekend Bollywood party plans."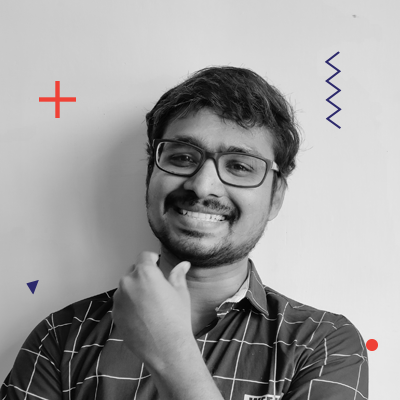 ARPUTHARAJ R
Senior - Accountant
Arputharaj has completed his BBA Graduate from Aditanar College of Arts and Science, Tiruchendur and has 5 years of experience in accounting. He is passionate about taxation and accounting. He loves spending time chatting on WhatsApp, traveling and watching movies.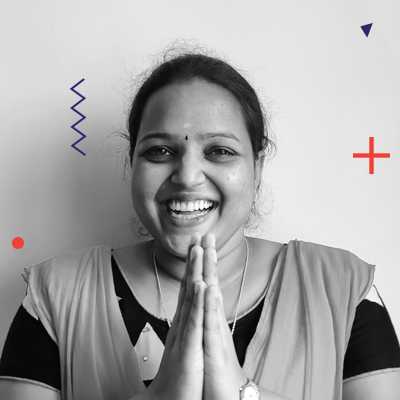 SOWMIYA SHANMUGASUNDARAM
Senior - Quality Analyst
Sowmiya Shanmugasundaram is a computer science and engineering graduate from Annamalai University, Chidambaram. She is a Quality Analyst and has 3.4 years of experience in manual software testing. She is a keen observer by nature which gives her the edge in her line of profession. Her hobbies are reading, listening to music and gardening.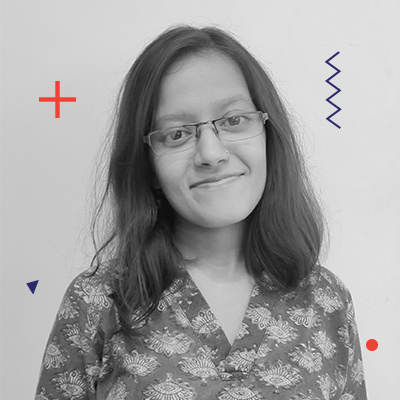 Akanksha A
Senior - Creative Designer
Akanksha is an artist with a degree in Bachelor of Fine Arts from Chitrakala Parishath, Bangalore. Art has been her hobby and now a part of her career as a creative designer. The world of advertising interests her as an artist and helps her to communicate with people, through design, photography, doodling, sketching and more.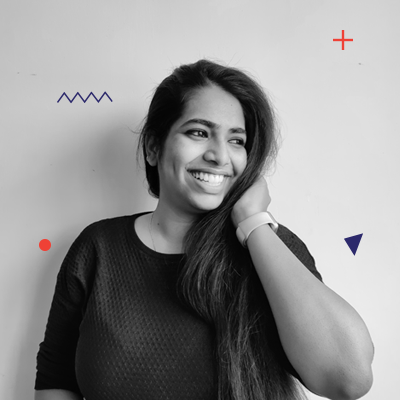 NEVEDHA PANDURANGAN
Senior Specialist - Human Resource
An extrovert who finds energy in interactions with others, Nevedha Pandurangan is a commerce undergraduate and a Human Resources postgraduate from D.G Vaishnav college. She's not only a great team player but also manages to find sunlight on the gloomiest of days. Her passion to travel and to meet new people and make new acquaintances is off the charts. Moreover being a bootstrapper with an elegant attitude is also a food connoisseur with a zest for new restaurants. Lives by the motto " vouloir c'est pouvoir ".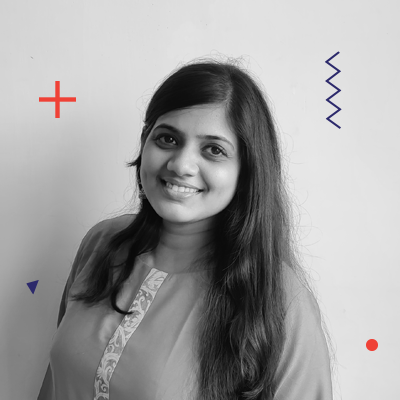 SHALINI K.S.
Senior - Web Developer
An Electronics and Communication Engineering graduate from ST.joseph college of engineering. She is a typical Chennai girl who loves to dance, enjoys music and outdoor activity. Her hobby is playing shuttle, drawing and watching tv. She is a quick learner, adaptable to any environment and highly motivated to work as a team.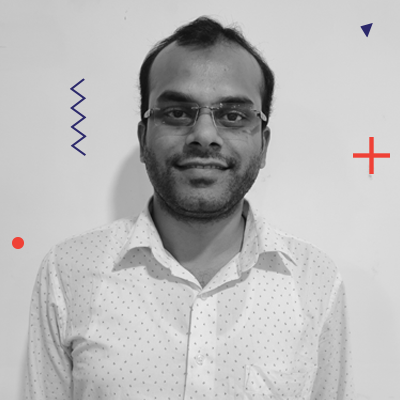 SIRAJUDDIN H
Senior - Web Developer
Sirajuddin is a Computer Science Engineering graduate from Visvesvaraya Technological University and has 2.8 years of experience in web development. He loves keeping himself updated on all the latest trends when it comes to web technology. His hobbies include watching movies and listening to music. He is also a huge fan of Cricket!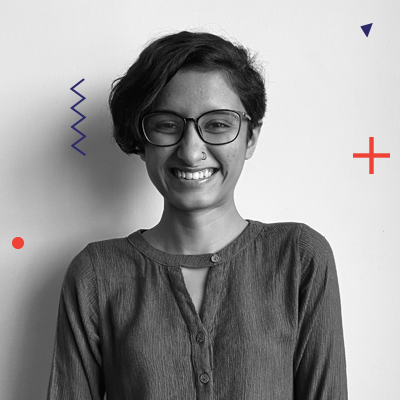 Madhuvanti M
Senior Specialist - Video Designer
Madhuvanti is imaginative with the ability to envision stories from everyday life. She's an artist who influences and connects with her audience on topics like mental health, politics, and gender. She loves traveling and spending time on the beach. She's a music enthusiast and a lot of her art is influenced by the music she listens to and the people in her life.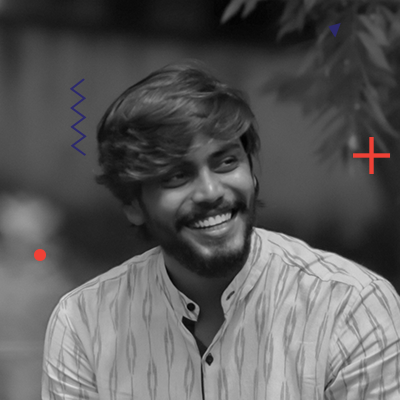 Naresh Raja
Senior Video Project Specialist
As a passionate media graduate and film fanatic, Naresh has always had an urge to develop stories for films and ideas to produce quality video content. Working as an associate director in an advertising production house based out of Chennai, has provoked his interest in developing stories for films incorporating brands in them. Apart from this, Naresh is a bit obsessed with commercial films and regional content. Though he is not a pro in sports, he has a huge craze over street cricket and badminton.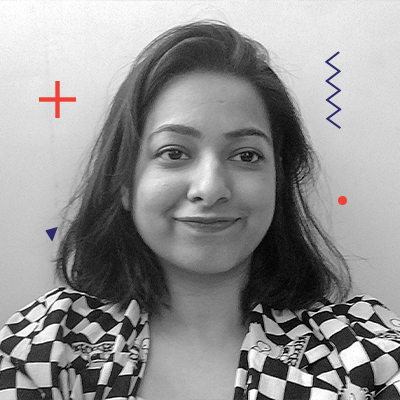 Khushi Agrawal
Senior Creative Designer
A graduate of Journalism and Mass Communication, Khushi was awkward even when she first talked to Alexa. Creating, exploring, and learning are the three words that she swears by. In her free time, she makes playlists, cries, dances to Bollywood songs, cuts her own hair, Netflix, and stresses. She is someone who doesn't like to be put in a box. One of her passions includes shitposting about aunties on social media. One can probably find her wearing some thrift fit or her dad's old jeans as she is a nut for the environment.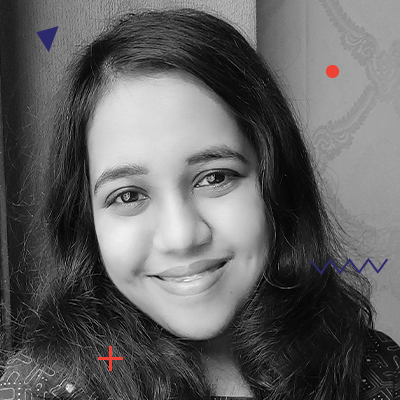 Carol Sequeira
Senior Specialist - Human Resources
Carol is a Human Resources post graduate from NMIMS and has 5 years of experience in Human Resources. In her free time, she loves listening to music, scrapbooking and exploring new crochet patterns for her next crochet project. She loves exploring new places to eat and her favourite dish is Sizzler. The one thing that she would never do is to watch a horror movie as she is scared of anything connected with paranormal activities or ghosts.
Harsha Vivekanandan
Senior Human Resources Specialist
Harsha is a coffee lover. She is a commerce undergraduate and has a postgraduate degree in Human Resource Management from Vaishnav College. Unlike most of us, she is scared of dogs. She finds pleasure in a good ol'cup of cold coffee paired with waffles and ice cream and enjoys her fun and hardcore morning workout. A Star Wars enthusiast, she is an avid admirer of the blockbuster franchise.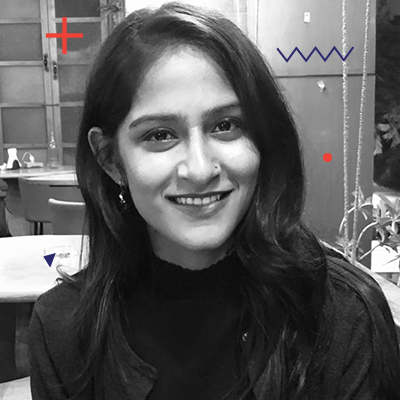 Shreya Tyagi
Senior Creative Copywriter
A CCC graduate from MICA, trying to build a place in the world of advertising. Apart from advertising, Shreya is a big movie and TV series buff and is currently on her 100th Friends' rerun. Her world revolves around dogs! She has taken care of around 100 dogs till now and wishes to do this forever. A person who is constantly scrolling through Pinterest looking for inspos, but failing to use any of the pins in life.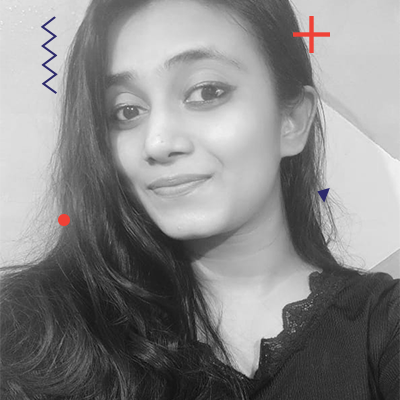 Aanchal Agrawal
Senior SEO Specialist
Aanchal Agrawal a commerce graduate from H.R. College, and also completed a Diploma in Digital Marketing from IIDE. Marketing is something that has always intrigued her mind.. She loves to research things, analyze data, and hear interesting stories of people from all walks of life! On the days when she is not working you'll find her painting, doodling, binge-watching, or creating a mess in my kitchen. Aanchal is an introvert working on bringing out her more extroverted side. She is super excited to work with us all at Social Beat!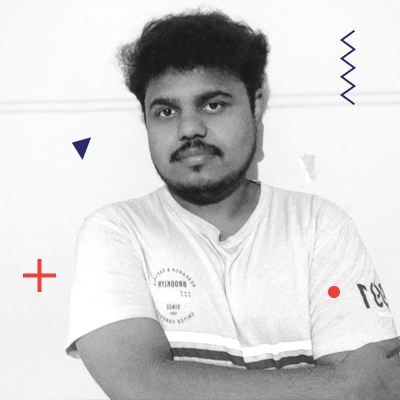 Michaelraj A
Sr. Web Developer
Michael comes with 8 years of experience in web development and design. He is passionate about his work. because he loves what he does, he has a steady source of motivation that drives him to do his best. He loves to ride Bikes and likes to watch movies.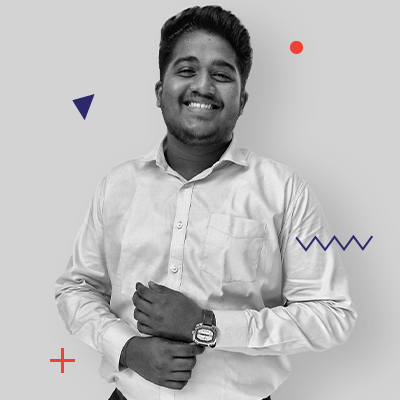 Rahul Kadam
Senior Creative Designer
Rahul, A Senior Creative Designer from India working in Creative Agency & Brands with a Bachelor's Degree in Mass Media (Advertising) and Certified in Creative Visualization & Design from Asmita Applied Art Academy. He believes in taking up the new challenges which helps his to learn and grow professionally. Apart from work you may find him on the play ground playing volleyball or on road chasing kilometers on his MTB bike.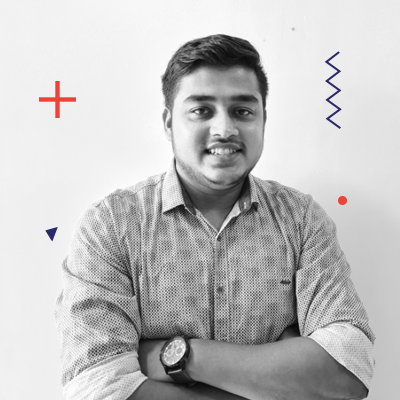 Vivek Patro
Senior Creative Designer
Vivek is a graduate from Arena Animation. He holds 2+ year of experience as a creative designer. He has a huge interest in designing and loves to learn new things every day. He enjoys listening to music and loves travelling to new places. Workwise, he tries to innovate, a little, every day. His mantra is to give his best no matter what.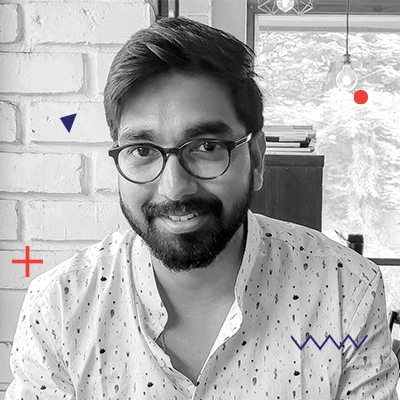 Soumyanshu Behera
Senior Video Project Specialist
Soumyanshu loves stories and perhaps it's his love for stories that lured him away from a 'stable' career option of becoming a doctor someday just like his parents. Not knowing anything about all things creative, he decided to dabble in all things creative. He plunged into the world of design and after studying communication design from Symbiosis University he had built an intimate relationship with the pen and the camera. He used one to write stories and another to make them. Having worked on various projects and collecting pieces of experiences unlike another he found his place in the world of advertising. To understand it better he went to MICA where he seasoned himself with refined words to craft creative communications. When he isn't busy working on ideas, he's thinking about stories to tell, sharpening his skills behind the lens and cooking up a storm in the kitchen.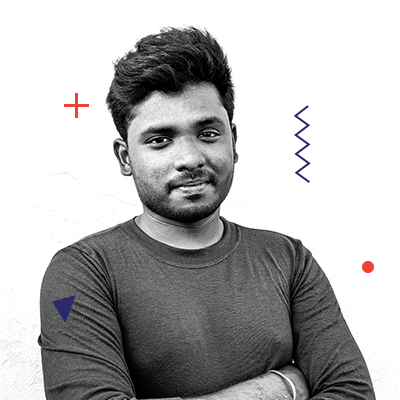 Jeyaraman Thiyagarajan
Senior Creative Designer
Jeyaraman is a Graphic designer with around 5 years of experience in the Advertising Industry. He enjoys visuals of all kinds. He loves to observe and learn design and art everywhere around. Apart from work, he shows his interest in Djing, Cycling, and Photography. He strongly believes in the rhythm of life.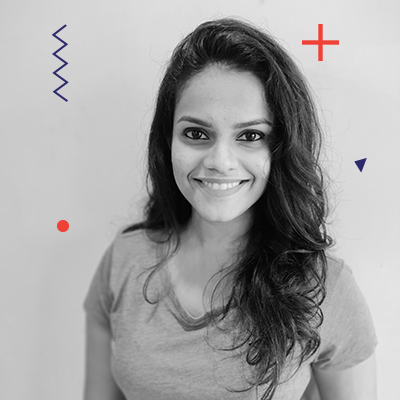 Shimna Nambiar
Senior Video Project Specialist
Shimna, born and brought up in Mumbai has done her schooling and graduation in Mumbai and PGDM from Ramaiah Institute of Management, Bengaluru in Marketing & Human Resource. On the extra-curricular front, she has been active in cultural and sports events, especially badminton. Also has been part of the organizing committee for various events held in college. In her free time, she likes listening to music, dancing and enjoys Netflix series. Other than internships that she has done in the past, this would be her first job and she is quite excited about it!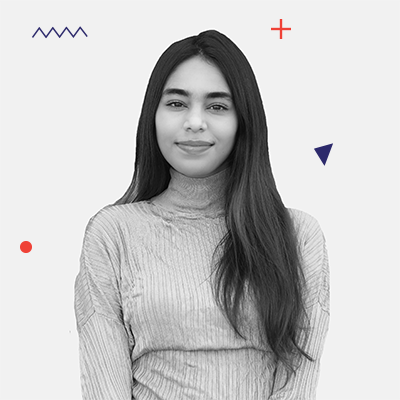 Vishakha Jeet
Senior - Creative Design
Vishakha is a graduate from National Institute of Fashion Technology with around 4 years of experience in the advertising industry. She considers her knowledge and experience as a huge achievement in this industry. She is an absolute learner and always believes in learning new things, because she thinks "life is too short to learn from your own mistakes. Learn from others" and this has been a firm belief of her life. She likes meditation, listening to music and creating illustration art. She is a smart worker, dedicated towards her work and ready to work in challenging situations. She believes in giving her 100 percent towards the growth of her organisation.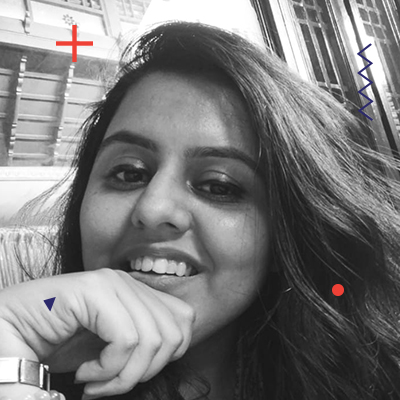 Shivani Mehrotra
Senior Specialist - Human Resources
Shivani Mehrotra is an MBA graduate from Alliance University and prior to this, she has worked with Amity Education Group, Bosch, and Oppo Mobiles. She believes in hard work, is a party animal, likes reading, watching documentaries, and is learning Handwriting analysis in her free time.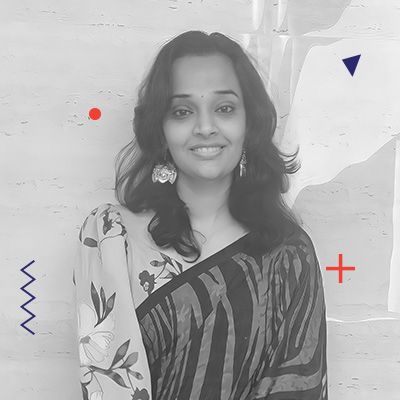 Roopika Subramanian
Creative Designer
Roopika, a post-grad of Computer Science, has always had her heart in the field of art. A passionate mom who loves fashion, travel and food. On weekends you can find her mediating between her kids. Also lives by the quote "Nap time is my Happy Hour"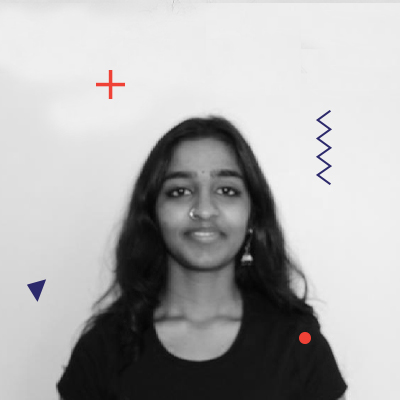 Adithi Mohan
Content Marketing Specialist
Adithi Mohan, hailing from a Malayalee-Tamilian family brought up at Bangalore. Schooling at Delhi Public School, Bangalore North and graduation at Manipal Institute of Communication, Manipal. Did her internships at Brandshark Digital Marketing Agency in the domain of Content Writing and also at Pregnancy to Parenthood, a USA based blog site. Trained in Carnatic Music and Bharatanatyam. Passionate about writing, sketching, and painting with a flair of interest in music, films, and books.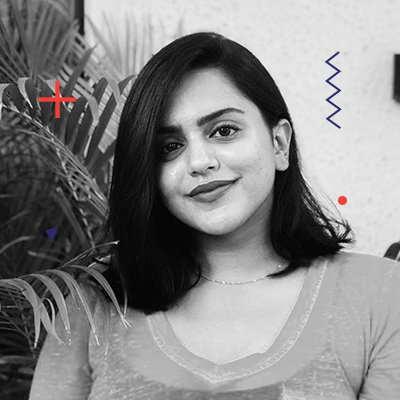 Parinita Venkat
Social Media Specialist
Being an ex-thespian and journalism student; Parinita brings a unique blend of creative, responsible and engaging content. Writing has always been a form of self-expression for her. When she's not writing, she likes to pamper "doggos", teach makeup and watch "The Office".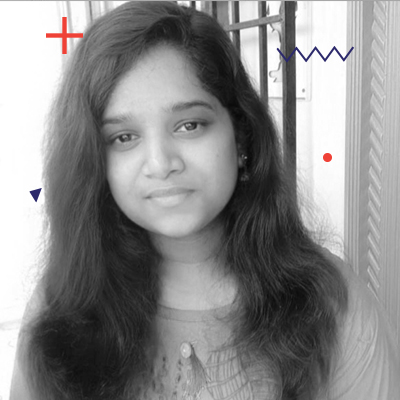 Harshini Arunachalam
Web Project Coordinator
Harshini is a person who is positive about every aspect of life. There are many things which she likes to do, to see, and to experience. She is an Engineering Graduate from CIPET and she wishes to be unique and to explore challenges and opportunities to prove herself. In her free time, she likes dancing, listening to soft music and cooking.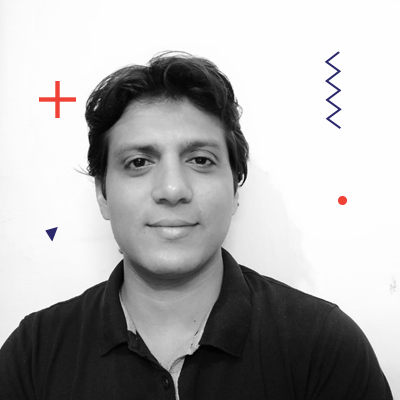 Prashant Yadav
Specialist - Video Project
Software-Engineer | Ex-Infoscion | Ex-mobile-developer. Kerala, filter coffee and Idlis rekindled his passion and love for writing. In Pune, Prashant was part of various theatre communities for over 5 years where he acted and wrote stage-plays. He has been part of short-filmmaking - writing stories, dialogues, and just anything that can engage and entertain people. His hobbies are reading, running, swimming and listening to music enhances his creative work. He wants to create something that truly inspires people.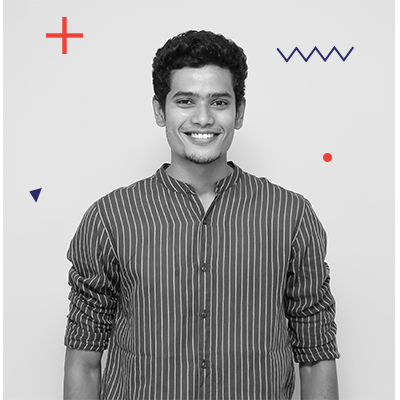 Pawan Alex
Specialist - Video Project
Pawan Alex a Chennai boy, graduated from Loyola College with a degree in Visual Communication. Being a dancer from a very young age made him realize how much he enjoyed being on stage which developed his passion for acting as well! Entertaining people and being in front of the camera is what he enjoys the most. Most of his days are spent at Sathyam theatre or at the dance studio. He's also worked as an executive producer in a production house for 4 years. Always a fan of bringing something new to the table and enjoys experimenting with new ways to bring out content which has now led him to be a part of Social Beat. In short, he would love to explore everything life has to offer.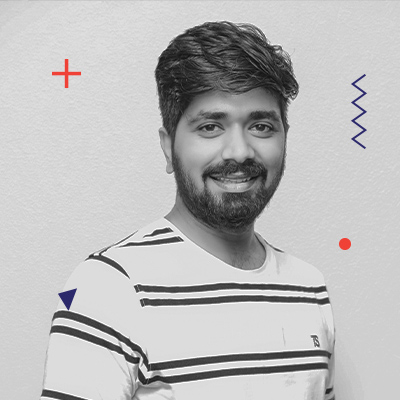 ajeeth hary
Video & Motion Graphics Editor
Ajeeth is from Pondicherry. He has 4 Years of experience and has worked in lyric videos for blockbuster movies like Kaala, 2.0 and Darbar. He loves to learn and explore new ideas in creating Motion Graphic Contents everyday. Listening to Music is his hobby while working, it makes his work easy and gives some magical ideas for work. He learnt motion graphics out of interest and is a very good listener and hard worker.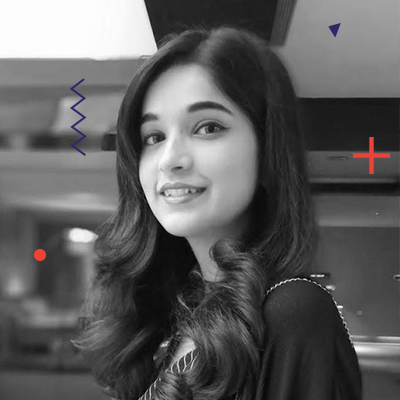 Drashti Modha
Senior - Creative Designer
Drashti is a commercial artist with 4 years of experience. She is dominated by the creative side of the brain. Understanding the design philosophy and figuring out what brings the wow factor drives her. Perfectionist to the pixel, she craves an organised way of work. You will usually find her behind a coffee cup. She loves reading, painting, exploring new places and she enjoys watching horror movies.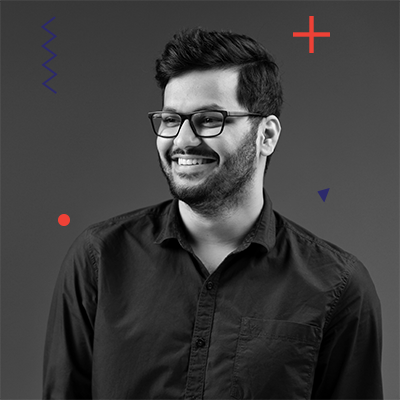 Vishal Chavan
Specialist - Video Project
Vishal has been shooting videos since the age of ten, Nokia 6600 had surely triggered his inner desire towards visual content and film making. He has completed his Bachelor of Mass Media from Mumbai University. An experienced YouTube Content producer, now in the advertising world of visual storytelling. His goal is to create content which is bigger, better and mind-boggling. He's also a beatboxer who loves to travel on his bike and never misses watching football over the weekends.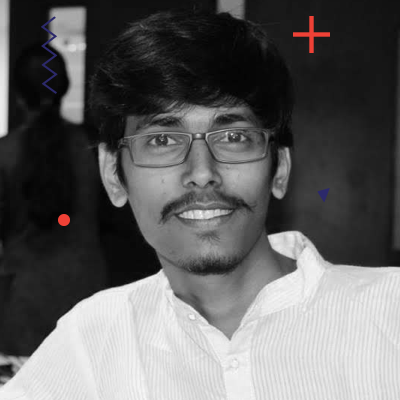 Vinit Sansare
Campaign Manager - Salesforce
Vinit has completed his masters in Computer Application and has 2 years experience in SFMC. Staying with positive energy and having some fun is his way of working. He loves to discover new things and keep himself updated. He likes to travel and discover new places. Trekking is one of his best interests.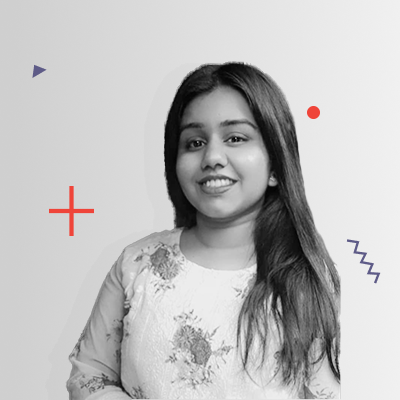 Sheetal Sahu
UX Specialist
Sheetal Sahu, a Computer Science graduate, is a crazy, fun, and pizza-loving designer who is curious about people, their behavior, and how they interact with mobile/digital products. She believes in exploration and aims to make people's life easier by her design work. Apart from being a passionate designer, she loves to read books and listen to music. Being inspired by James Clear, her life mantra is "Be the designer of your world and not merely the consumer of it."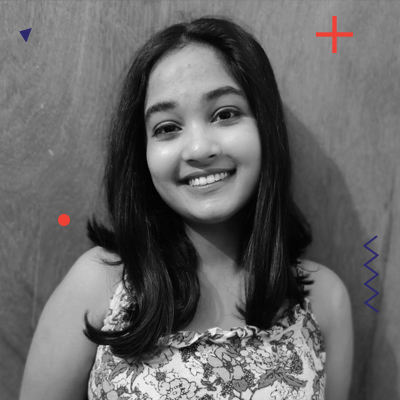 Tanisha Verma
Content Marketing Specialist
Tanisha has a degree in English literature from Delhi University. She started her career as a Content Marketing intern and has been loyal to it. She likes to explore new avenues in her field, accepting every challenge that comes her way. Her working style can be summed up as 'the sweet spot between smart work and hard work'. In her personal life, she loves to binge-watch shows (open for new recommendations), write horror stories, and read weird history facts. She is infamous among her friends for being obsessed with sandwiches, be it making one at 3 AM or eating one at every odd location.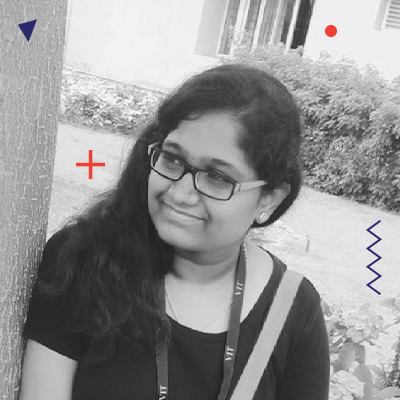 Srinidhi s
Creative Designer
Srinidhi Srinivas is an Advertising Design graduate from Icat Design and Media college. "Less is more" is something she aims and believes in to create a beautiful and minimalistic design. Her major skill is in Branding but loves and enjoys designing. Srinidhi is a foodie and loves traveling. She also loves reading books, dancing, and listening to music.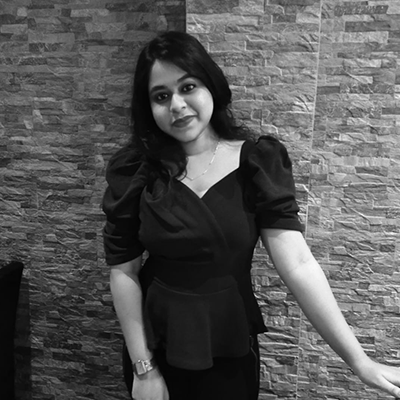 Pooja Venkataramana
Content Marketing Specialist
A go-getter who is ready to push her boundaries and go a little beyond. Dived into Digital Marketing with a passion for writing, Pooja has two years of experience in the domain of Content Marketing. Her area of interests include content curation, content writing, brand strategy, social media marketing, and copywriting. Her mantra of life is, 'No matter what, just show up and everything will fall into place.' and that keeps her going. She graduated in psychology and is a strong mental health advocate as well. From theories on Bermuda triangle to Bollywood gossip, she is always ready for an open and warm chit chat. In her free time you can see her chilling with her friends in cafes and pubs.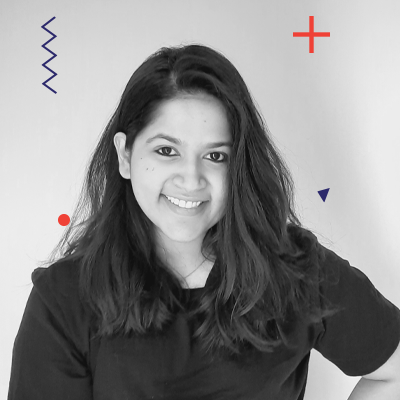 Aakashi Prasad
Creative Designer
Aakashi is a graduate of Information Science and Engineering. Having a strong inclination towards her creative side she chose to switch her career and became a designer. She can be found scribbling doodles in her free time or making crafts. She believes in 'Be Good, Do good' and loves dogs more than anything.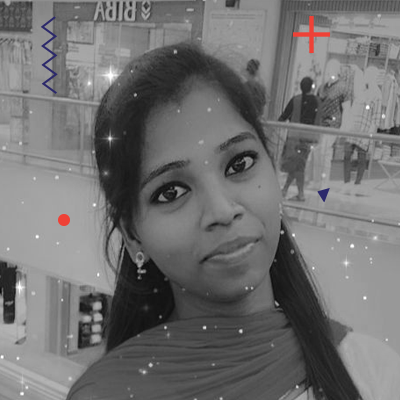 SUMITHRA S
Specialist - Accounts
Sumithra is an undergraduate in B.Com - Corporate Secretaryship and has done a post graduation MBA in Finance. She is interested in learning new things, and enjoys dancing. Her motto in life is to achieve something great.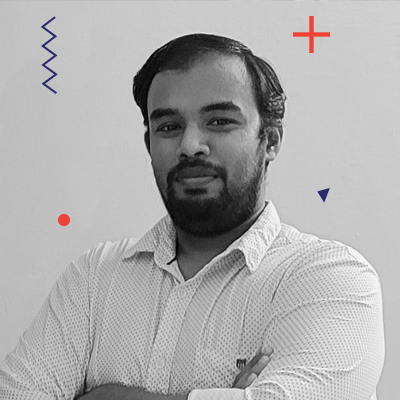 Asish Thomas
Video and Motion Graphics Editor
Asish, a graduate in Visual communication and VFX, is also a passionate motion graphics designer, techie, and hardcore science enthusiast. He has experience working as a VFX artist in various Hollywood films for two years. He also loves to be on top of all think computer and science-related. His favorite pass time is watching movies, riding his bike, and going on long drives. His aim in life is to become someone his family, friends and he can be proud of. His motto is "Always be open to learning new things."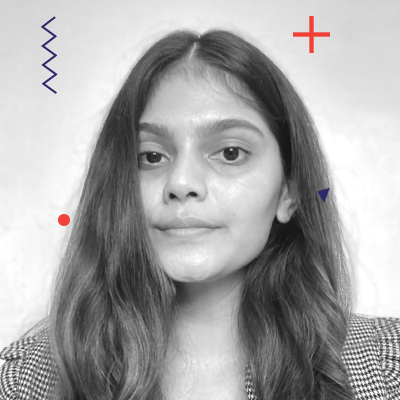 Daksha H
Creative Design
Daksha is an electronics and communication engineer who's been extremely fond of art since she was little. She is someone who indulges in re-designing and re-organizing parts of her house during her free time or when she is stressed. She sees art as a form of expression and she rediscovered her creative abilities and love for art during the lock-down in the year 2020. Ever since then art has been her go-to for every mood and acts as an escape from the ordinary world. She has a zest for learning new things, meeting new people, and openly extending her boundaries so that she never misses an opportunity to showcase her talent. Apart from all this, she enjoys swimming, traveling, and binge eating chocolates.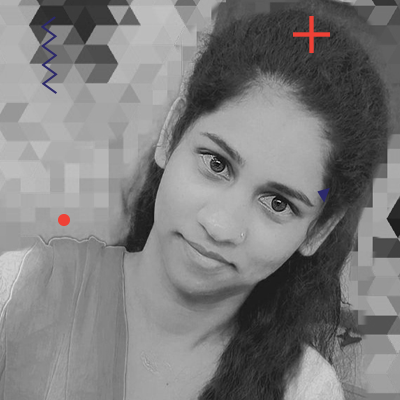 Deepika c
Specialist - Accountant
Deepika enjoys drawing and writing stories in her spare time. She is a foodie and loves trying different cuisine. Her ambition is to achieve something in life that her mom is proud of.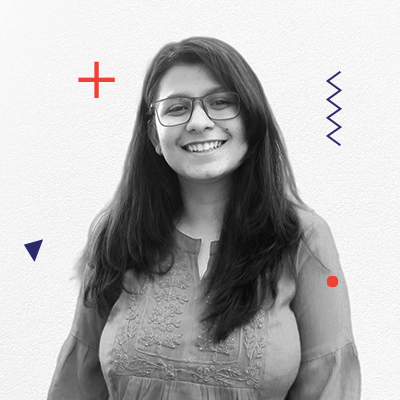 Khushboo Thakkar
SEO Specialist
Khushboo Thakkar is Computer Engineer from Mumbai, carrying over a year of working experience in SEO. She is a determined explorer and you would always find her wanting to know more, ask more, and going in for a deep dive into learning more. She live by the motto "Hakuna Matata". In free time, She enjoys reading blogs, watching movies, shopping and spending time with family & friends. Always a sucker for blue skies and cumulus clouds - It's like a treat to both eyes and soul.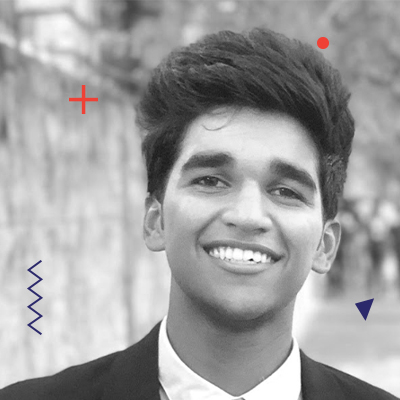 Vishal Menon
SEO Specialist
Vishal Menon, a Malayali, was born and brought up in Mumbai. He did his Btech in VIT and since then has been exploring the world of sales and marketing. Over the last year, he has worked as a Growth Associate, learning the ins and out's of inbound and outbound lead generation. As inbound lead generation piqued my interest, he has been developing his content marketing and SEO skills in his spare time. Now he is looking forward to working at Social beat and making a positive impact. As far as his hobbies go, he loves watching and playing football. He is a life-long Arsenal supporter. He also likes watching movies in any language he can understand.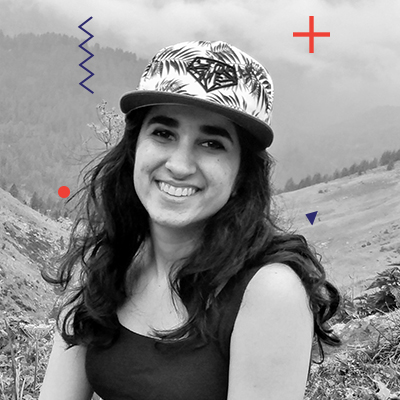 Twinkle Moolchandani
Creative Strategist
A painter from childhood, Twinkle is a nature enthusiast who loves symmetry and organic shapes. Having done her master's in Creative Advertising, she is passionately driven to create not only aesthetically pleasing creatives but also insightful and emotionally driven strategies. A big-time workaholic, fitness enthusiast, and a party lover, Twinkle loves to keep finding new hobbies to engage herself in. Part-time, she is also a proud pet parent of a dog, guinea pig, fishes, birds, and a wild cat. Cooking, traveling, and driving are her go-to therapists. An enthusiastic and fast learner, she always looks for opportunities that will contribute to her growth.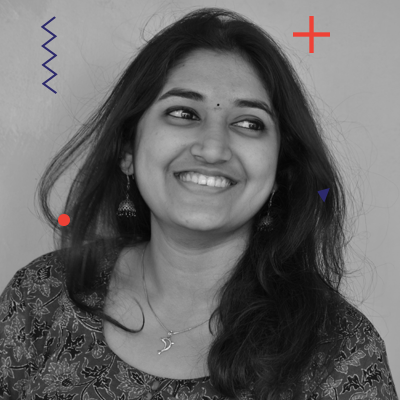 Anusha Ramkumar
Social Media Specialist
A media graduate from M.O.P Vaishnav College for Women. A true nature lover and an aesthete with a fascination for interior designing! I thrive on challenges and constantly set goals for myself. My passion for learning and constantly exploring new things drove me to build a career in Social Media.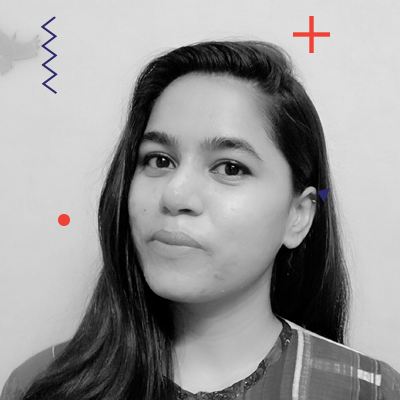 Priya Dharu
Senior Specialist - Human Resource
Being raised by an army officer, discipline is what drives Priya to work smart, hard and move forward every day. She's a B.Com graduate and has 3+ years of experience in the HR field. Moving to a different city every few years has contributed to her love for traveling, exploring and meeting new people. She's a foodie by heart, but also loves to work out. In simple words, she's a millennial with an old soul.
Hemanth Kumar
SEO Specialist
Hemanth Kumar is an engineer by education but an SEO by profession. He loves everything about the internet and the long-term thinking and data-driven strategizing needed for optimizing websites is what made him choose SEO as a career. He is innately curious and loves trying out new things both in SEO as well as in life as a whole. In his free time, Hemanth can be found trying out new cuisines, ticking off places on his travel checklist, watching critically acclaimed movies/TV shows, reading books, or supporting his beloved football club, Arsenal FC.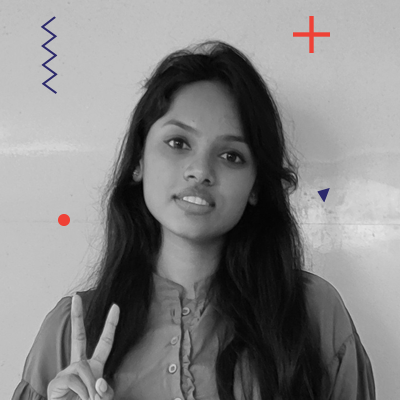 Kalaimathi Jaganathan
Creative Designer
Kalaimathi is a Home science & interior designer graduate from S.I.E.T Chennai. Previously she worked as a graphic designer in GP strategies for one and half years. She is a person who enjoys learning new facts to acquire new knowledge and challenge herself. Moreover, she is a water colour artist who likes to do portraits but still struggles to do landscape. In the meantime, she loves sketching, watching series, playing games and likes to take inspiration from 2D anime characters seriously.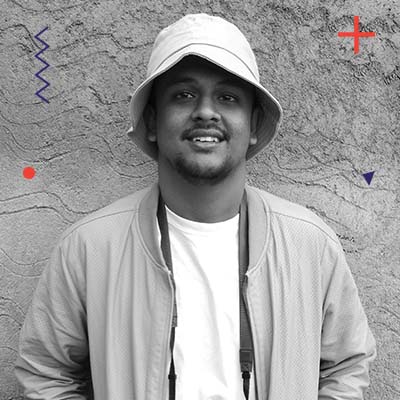 Prabhuram Vyas
Creative Script Writer - Video
Prabhuram, an engineering graduate passionate about writing and films. Loves meeting new people and listening to new stories. A storyteller, Hip-hop music lover, and cooking enthusiast. He is that friend who constantly suggests you new music/shows/films/books.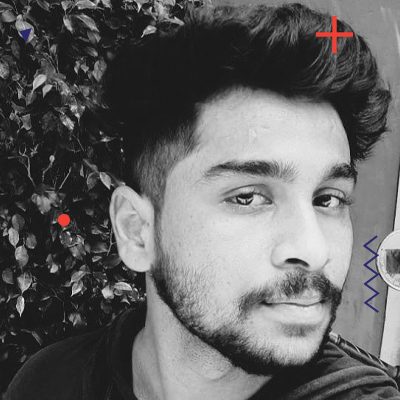 VIGNESH KRISHNA A S
Web Developer
Vignesh has completed his graduation in Electrical. He loves to develop websites and mobile applications. Apart from work he is very passionate about video games and cricket. He enjoys hiking and makes sure to go on a hiking adventure at least once a month.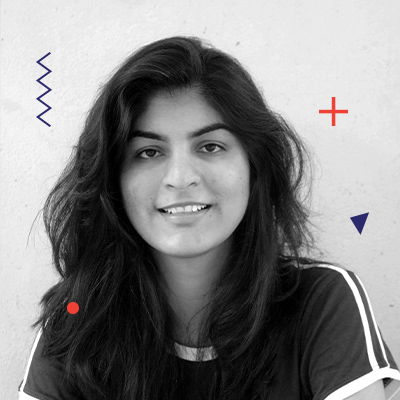 Anisha Jha
Creative Copywriter
Anisha Jha is a B.Tech graduate who found her interest in Digital Marketing. She has 3+ years of experience as a copywriter and has strategized & drafted content for more than 15 brands spanning across various industries. She's a curious soul who thrives in a learning environment. She enjoys reading non-fiction books that feed her brain with interesting stuff, and loves to research topics of her interest in her free time.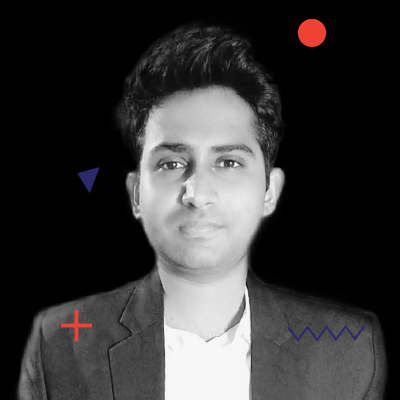 Shahid Anwar
SEO Specialist
Shahid Anwar is a BCom graduate from the University of Delhi. He is a Digital Marketing enthusiast and Storyteller. His love and passion for digital marketing are evident from his various certificate courses. He is a self-trained Digital Marketer who started his marketing journey by creating a blogging website during his college days. He possesses sound SEO and marketing knowledge. He's always up with his unique ideas to solve marketing challenges. He is an ardent reader and a huge fan of SRK. Also, He's a foodie and a football player who loves to spend time with his family.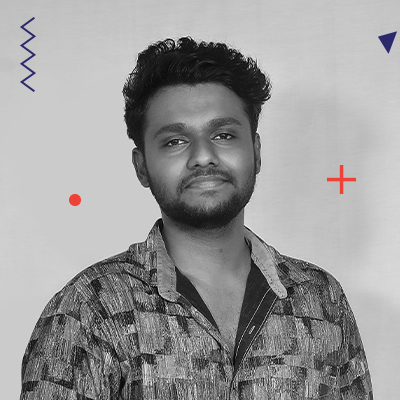 Robinson Yovelraj
Video & Motion Graphics Editor
Robinson Yovelraj is a Civil Engineering graduate from Vel tech high-tech Engineering college. He worked at Sutherland as a Technical support associate servicing for Amazon. After grabbing an interest in design, he started learning Designing and joined Amara Muzik as a Graphic designer by 2021, which made him learn and explore more in creating videos and motion graphics. This interest made him step forward and grab a career as a Motion graphic designer. He is glad to join Social beat.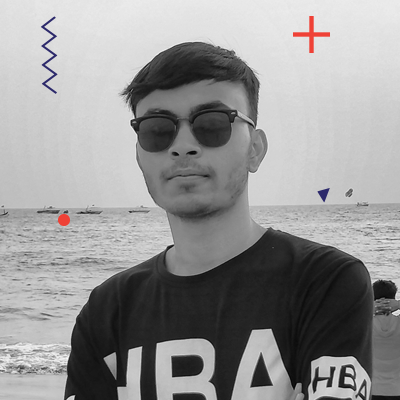 Kuldeep Agarwal
UX Specialist
Kuldeep, a self-taught UX designer who loves to explore web trends and designs and is also fascinated by how the human mind works. He is an avid football fan who supports Manchester City. He enjoys watching motorsports and entertains himself by watching tv shows and foreign movies. He lives by the quote "Life is a series of experiments"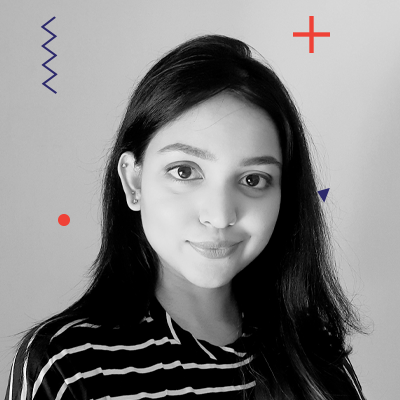 Bhavya Mathur
Creative Strategist
Bhavya is a designer and creative strategist. She has secured her bachelor's in design from the National Institute of Fashion Technology, Mumbai and specializes in branding and digital marketing. With inherent user empathy, creative thinking, and visualization skills, she has successfully delivered multiple branding, marketing, and design projects across industries. Her current aspirational goal in life is to work in the creative industry while traveling around the world on a cruise. She can binge-watch 18 hours of Netflix without batting an eyelid.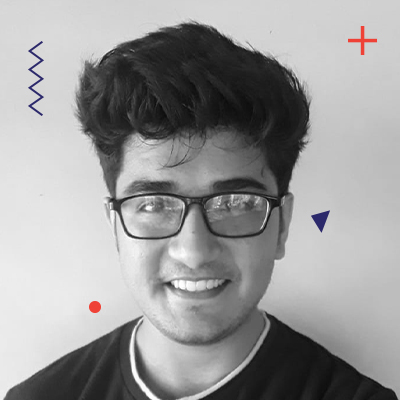 Kumar Siddhant
Content Marketing Specialist
Siddhant Kumar is a Civil Engineer turned Content Writer who is also an aspiring author in the genre of fiction (crime, mystery, and a little romance to spice things up). Currently pursuing his Bachelor's Degree in Civil Engineering from the Vellore Institute of Technology, he has decided to venture into the realms of writing in an attempt to feed his budding passion to connect with the world by virtue of his words. Words are his best friends who perfectly channel the creative storms inside his head.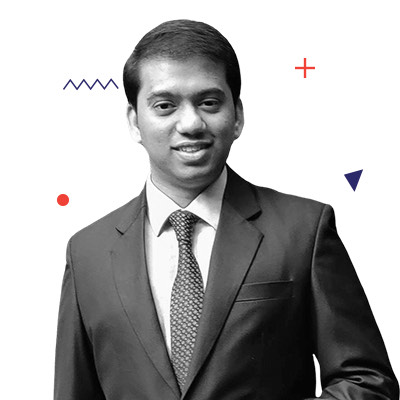 Edward George Dsouza
Lead - SEO
Edward is an MBA with a Major in Digital Marketing from FLAME University, Pune. Previously, he worked closely with the sales team while editing code which gave him an insight into the use of technology for businesses. He has an eye to spot errors and a drive to fix them immediately. When he isn't working, he likes singing karaoke, writing poetry and thinking about the nature of things.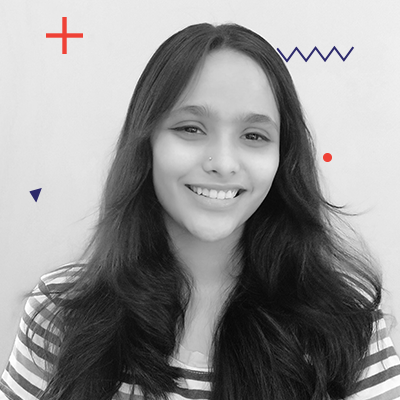 Varsha L
Specialist- Content Marketing
Varsha has done her MBA in Marketing and Hr from Sastra University. She would describe herself as an ambivert who spends most of her time reading books and listening to music. She is quirky, sweet, a good listener, and shows her love through food. Varsha's end goal in life is to retire in a huge mansion and adopt as many dogs as possible. When she is not working, you will probably find her playing with my dogs, graphic designing, drawing or admiring sunsets.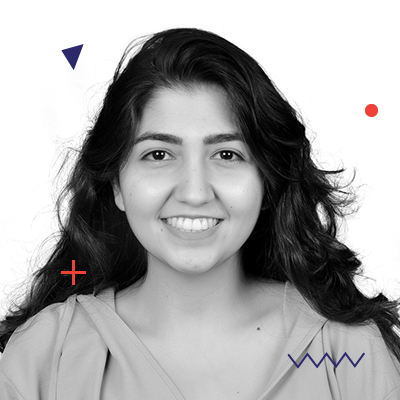 Taanvi Malhotra
Brand Strategist
Taanvi Malhotra is a graduate with Distinction from The University of Toronto. She has specialized in Digital Enterprise Management and made her way into the world of Digital Marketing in 2016. Taanvi has a love for all things creative and tech. Her start-up, 'The Starter Board' embodies her love for gifting, food, and design. Talk to her about the latest TV shows, new restaurants, or Art.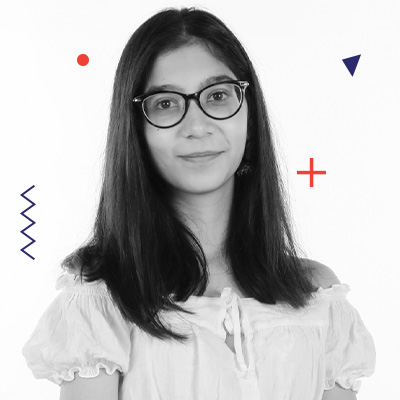 Gauri Shukla
Creative Designer
A hard-working, creative graphic designer who has great attention to detail. I enjoy new and challenging projects that push me to learn more in the great field of design. I bring a range of art and design disciplines to every project I work on.Apart from that I like cooking and watching movies as it helps me unwind after a tough day.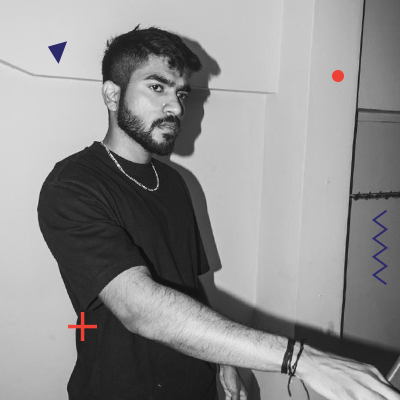 Aman Jude Alexander
Brand Strategist
Aman Jude Alexander is an all rounder with a history in modelling, basketball, music and all things food & beverage. A graduate from the FLAME Scholar's Program with a focus on Business & Branding, all while being passionate about curating events & experiences for all those around him with his brainchild- OneTeam Entertainment. His goal is to travel to different places, gain exposure and garner different perspectives from it. If someone wants a fresh way of tackling any matter, they know who they're going to consult first.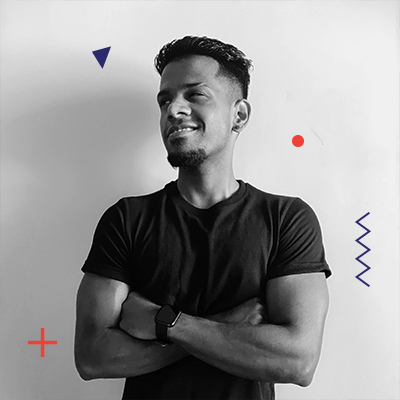 Thanesh Chandrashekhar
Sr. Video and Motion Graphics Editor
Thanesh is a copywriter turned motion graphic designer. He comes with 2 years of experience. He loves marketing, decoding the science behind consumer insights and curating videos and designing animations. In his free time, he is found experimenting new recipes in the kitchen or binge watching anime.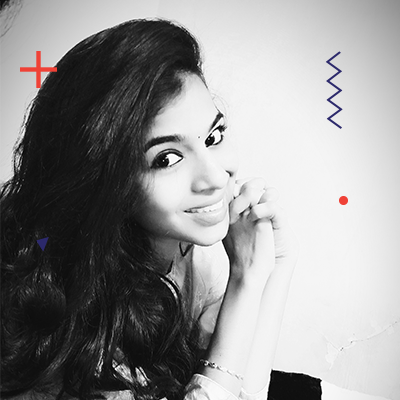 Ragavi N
Specialist - Accounts
Ragavi has completed her B.Comm (Accounting & Finance) and her MBA (Finance) from Madras University. She absolutely loves cooking and takes up tailoring in her leisure time. Her dad and mom are her heroes and she absolutely adores them to bits. She is super extroverted and loves spending time with people and talking to them.
Kiran Mehra
SEO Specialist
Kiran has completed her MBA in Marketing & Digital Marketing & has 2.5 Years of experience in SEO. She is a music lover & during her free time loves to binge-watch her KDramas & FRIENDS. She is a dog lover & has a golden retriever who she adores a lot.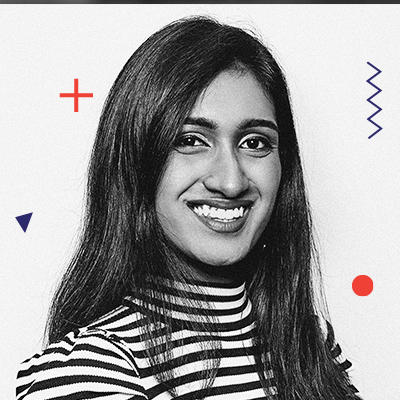 Shreya Padmanabhan
Content Marketing Specialist
Shreya believes that creative content is integral to a brand's growth. She is a fashion marketing graduate from the University of East London and Nanyang Academy of Fine Arts Singapore. Prior to Social Beat, she worked as a freelance digital marketer in Singapore. Shreya is passionate about all things fashion and beauty and likes to spend her spare time making clothes and accessories. When Shreya isn't working, she likes to travel, run long distances and explore Bangalore's extensive food culture.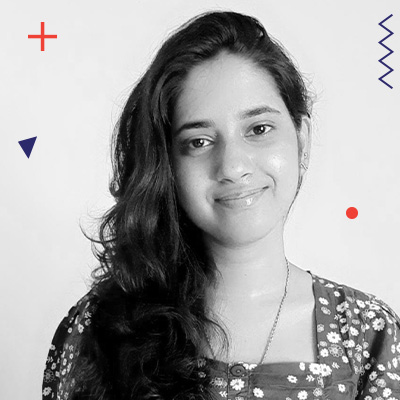 Annuradha Dey
Creative Copywriter
Annuradha completed her graduation in Journalism and Mass Communication from Birla Global University. Advertising has always interested her, and that is what brings her here. Believe it or not, she is the kind who would not skip even a skippable ad on YouTube. She likes meeting new people, learning about different cultures, and visiting museums.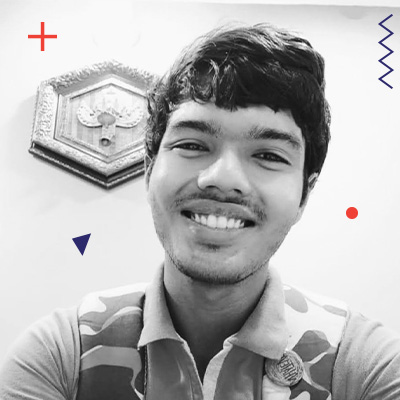 Akshin Eniyavel
Creative Copywriter
Akshin is a business graduate from SRM. He has 2+ years of experience as a content writer. In his free time, Akshin enjoys art, music, philosophy, exploring new places, spending time with family and friends. He will forever love furry angels and beaches. You'll probably find him walking there just looking out into the sea.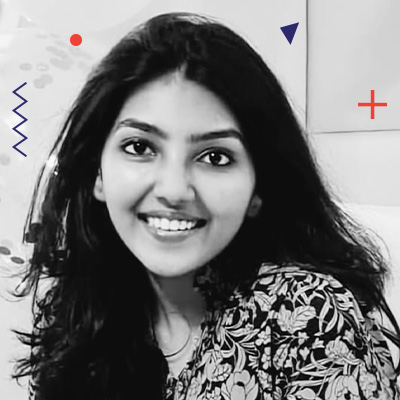 Shivani Miharia
Content Marketing Specialist
Shivani, is an MBA postgraduate from Symbiosis who found her inclination towards studying Media and Communication. She is a brand enthusiast who loves curating innovative content solutions for brands. For her there is no greater cheap thrill than to hear interesting stories of people from different walks of life! On the days when she isn't occupied with work you will find her painting, dancing, doodling, writing poems or creating a mess in and around kitchen. Being born and brought up in Kolkata literature, art and music is her escape from the monotony of everyday life.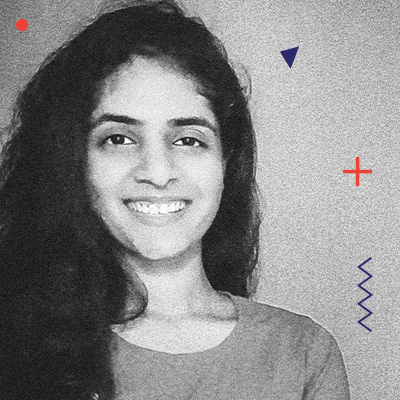 Aishwarya Pawar
Creative Strategist
Aishwarya is a creative individual with a strong technical background which reflects in her approach. Her photographic memory helps her put creative ideas on the paper. She enjoys watching ads and is always intrigued about the imaginative process that goes bts. A trained Kathak artist, Aishwarya loves to unleash creativity on stage with the chime of her ghungroos. While touring around for her shows, and mingling with people from varied cultures, there's one thing that she has been frequently drawn towards, languages! When this Coldplay fanatic isn't occupied decoding ads, she can be found watching documentaries about life underwater.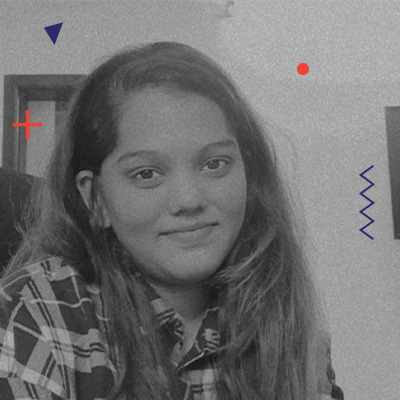 Bhavya Bagri
Creative Designer
Bhavya Bagri studied Electronic median college. She loves animals and would prefer dogs over humans . She mostly spends her time on doodling and painting.