Pavan Ramchand
CHRO
Pavan comes with close to 2 decades of experience in HR and has spent time with large multinational corporations such as Royal Dutch Shell, Gartner Inc, Rio Tinto, Biocon, and Flex. He brings to the table diverse experience having worked in varied industries such as Oil & Gas, Mining, Pharma, Manufacturing, Research, and IT. He has led large HR teams across APAC and EMEA. Prior to joining Social Beat,he had been closely involved in growing some of the large organisations listed and working with executive committees,board members in building HR strategies/roadmaps and successfully executing them.In his spare time, He enjoys traveling and reading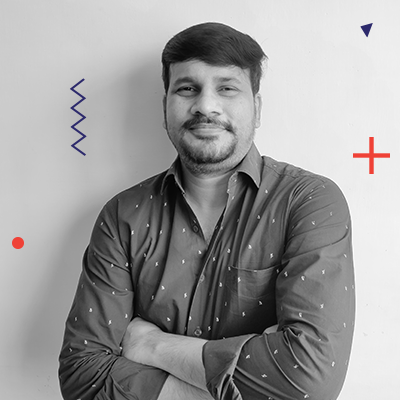 PURUSHOTHAMAN K
Director - Creative
Purushothaman has a decade of experience in web and graphic design, he has honed his graphic design skills to produce the wow effect with ease. With quick turnarounds and plenty of work, Purushothaman manages to still live with his mantra "Live and make others happy". During the weekends, he enjoys playing cricket, watching movies and driving like the Fast & Furious cast!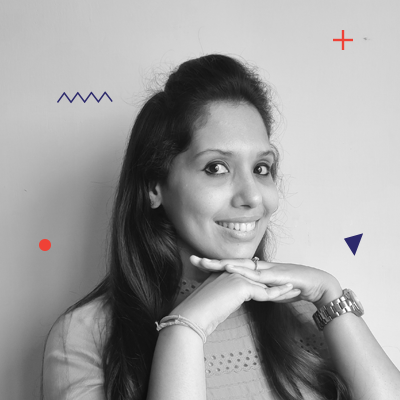 PANISA SHAH
Director - Creative
Panisa is a graduate with honors in Electronic Media and has completed a diploma in marketing management. Art has been a part of Panisa's life since her childhood and she loves to use bold colors and abstracts. Living by the mantra "Passion drives perfection", she aims to be recognized amongst the top creative designers in the world. In her free time, she is an artist, a shopaholic, and a cook.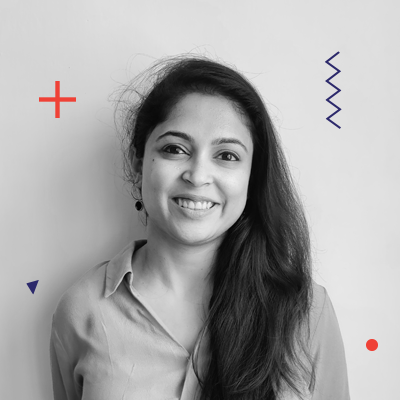 ARUSHI GUPTA
Business Head - Influencer.in
Arushi has over 7 years of experience ranging from project management, marketing, and sales and has formerly worked at the British Council and Cambridge English Language Assessment. She enjoys identifying a problem, conceptualizing a solution to execute it. She is a management graduate from the London School of Economics (LSE) and a graduate from Lady Shri Ram College, Delhi (LSR). In her free time, she likes reading, traveling, exploring new restaurants and binge-watching Netflix.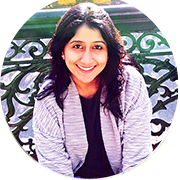 ANURADHA NAIR
Head – Social Media Innovation
Anuradha has formerly worked with the Confederation of Indian Industries (CII) & has close to a decade of experience in marketing and creative writing. An advertisement fanatic since childhood, She knows all the ads, taglines and campaigns of all major brands by heart. When she is not busy obsessing over social media strategies She enjoys reading, writing travelogues and watching spoofs. She loves to talk and narrate stories all the time which has led many of her colleagues to slowly walk away!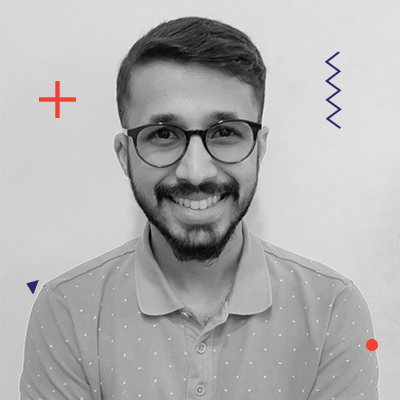 PRANAV AGARWAL
Head - Client Success, D2Scale
Pranav is an ambitious individual with a portfolio of hobbies. He has an immense passion towards football and music, and is a die-hard Manchester United fan. He loves to play the guitar and is inclined towards art and design as well. Social Media is his one true love, after Dogs. He has been a part of various sport teams ranging from Volleyball to Karate. He believes that music has the power to heal!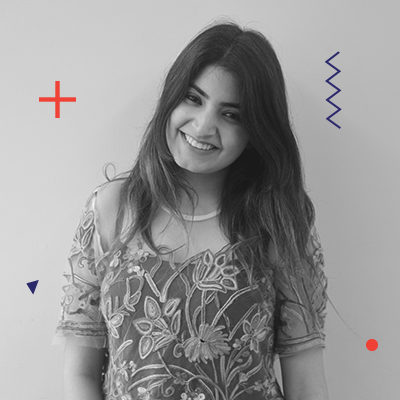 MEGHANA CHANDANI
EVP - Client Success
A Boxing enthusiast, a professional Kathak dancer and an Accounting and Finance graduate; Meghana's professional career started with the hospitality industry in 2015. Drawn by the rapid growth in Social and Digital Marketing and driven by her urge to be a part of the ethos, she joined Social Beat in 2017, and now works as an integral part of the Mumbai branch! Also, a Fashion lover, she keeps herself up to date with all the trends the industry has to offer, and she truly believes in dressing up her best, always!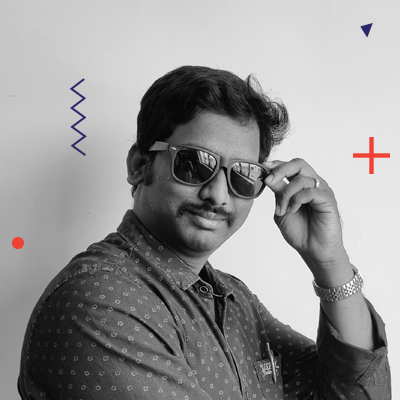 VIVEK L
EVP - Paid Media & Programmatic
Vivek is an experienced digital marketer, with advanced Google Adwords certifications. He enjoys optimizing ads across channels, including Google and Facebook, to help clients grow their business and find new customers. He holds an engineering degree in ECE and a diploma in Electrical and Electronics Engineering. During weekends, he enjoys playing cricket and watching movies.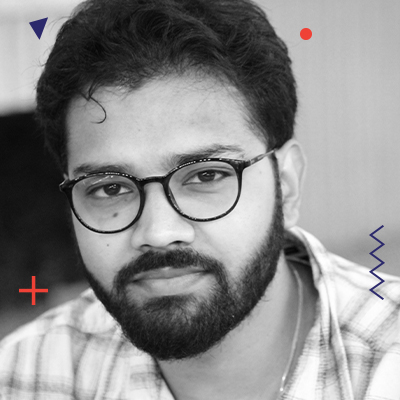 VIMAL MICHAEL
EVP - Technology
Vimal has completed his Masters in Computer Application from Marian College, Kerala, and was previously, a Tech Superstar for an eCommerce company. He loves the finer things in life and enjoys meaningful conversations on various topics. He's fun and exuberant. Expect him to catch you off-guard with his quick wit. He's a convergent thinker, and you can bank on him to solve any problem.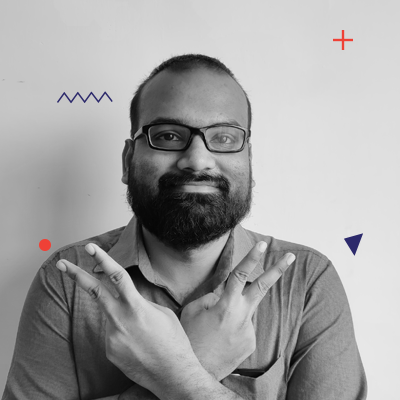 SUNDAR R
EVP - Paid Media & Analytics
Sundar is an MBA Gold Medalist from M.S. Ramaiah University of Applied Sciences, Bangalore. He is certified in Digital Marketing, Inbound Marketing, and Google AdWords. He has undertaken research on Social Media Strategy for Luxury Fashion Brands and has won the best paper award at an International Conference held in Singapore. He loves spending time online and is driven to help businesses scale online. When he's not busy, he binge-watches various TV shows & movies on Netflix. One day, he plans to embark on a solo trip around the world and experience different cultures.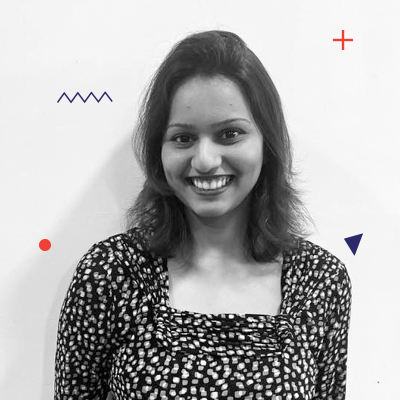 NANDITA RAMAN
Associate Vice President - Content & SEO
With over 8 years of experience in Content Marketing, Nandita has worked with brands across sectors including B2B and B2C to improve their discoverability online and increasing their organic traffic and organic leads. She also works with brands across India to craft their multilingual marketing plan. In her free time, she loves reading, taking long drives and finding eco-friendly ways to live!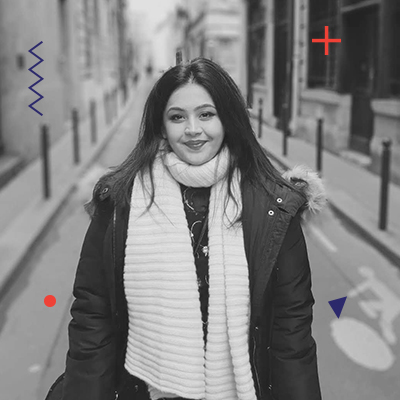 Druhi Sethi
AVP - Client Success
From Makeup to Photoshop and everything extra, Druhi Sethi is your go-to gal. Apart from being a Visual Communication graduate with 2 honorary diplomas in #HashTags and Filters, she is also an accomplished Digital Marketing Professional leading award-winning, viral marketing campaigns for brands. A creative thinker with a flair for performance advertising she is always motivated to make your brand's growth journey exciting! She is currently trying hard to perfect Maggi and someday aspires to be a cook (stress on the someday)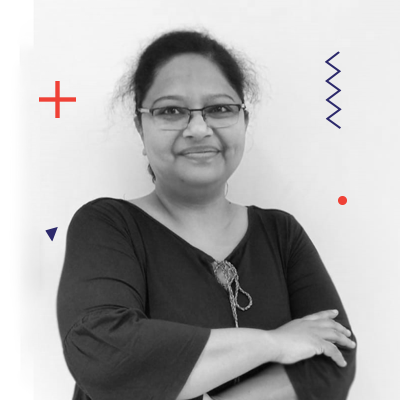 Moumita Samanta
AVP - Creative Copy
Moumita is an ever-curious content creator and a passionate writer with intense interest to draw inspiration from daily mundane and people of all kinds that she interacts with on a daily basis. An avid reader, she loves to study ancient philosophies like Stoicism, Taoism and likes. She is also interested in medical thrillers, travel stories and international cuisine. She loves to cook for her loved ones and also to experiment with different types of cuisine, her favourite being the Bengali cuisine. Born and brought up in Kolkata, Moumita loves her art and music and being a Physics major, she sees magic in technology. It gives her immense pleasure when she notices humility around and she makes sure that she remains courteous and humble as she goes about her life.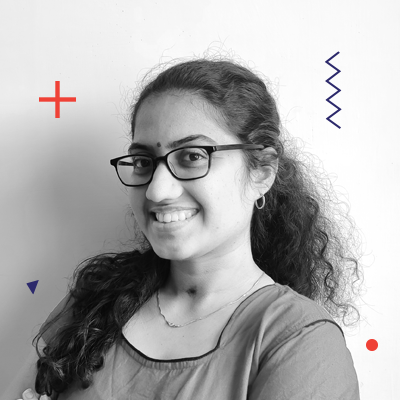 KANTHI SRIPATHY
AVP - Creative Design
Kanthi has completed her undergraduate degree in information technology. Given her passion for design, she has recently embarked on a career in design at Social Beat. Her interests included travel and reading. She believes that The world is a book and those who do not travel only see a page and aims to travel the world.
AYESHA RAFEEQ
AVP - Content Marketing
Ayesha truly believes that content is at the core of every business. She loves the challenge of marking the grey zone between what readers like to consume and what brands want to portray. With over 5 years of experience as a content marketer, she specializes in innovative content strategies that are optimized to track well with leading search engines like Google and YouTube. She has contributed to the organic growth of top brands, especially in the sector of healthcare and finance. In her free time, she loves traveling, catching up with friends, bingeing on Netflix, and keeping up with celebs on social media.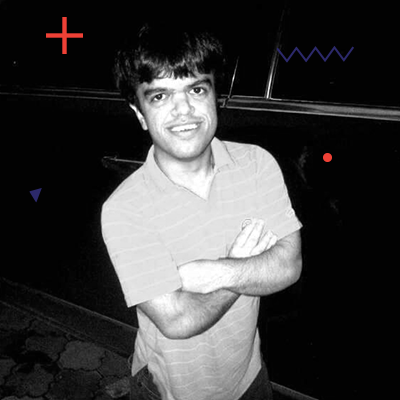 Kunal Parikh
AVP & Head - Salesforce
Kunal Parikh, a Mumbaikar at heart, comes from a strong technology background and diversified technical management experience. Outside his professional life, he likes watching a lot of shows. He likes and follows sports and is a big fan of Cricket. He even follows the Ranji Trophy matches closely! He is a foodie at heart and loves meeting new people and likes to socialize.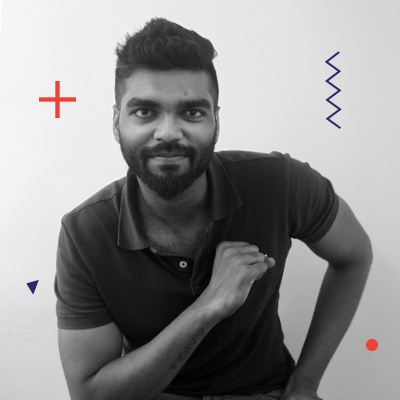 JAYANTH JONATHAN
Senior Manager - Video & Creative Strategy
Jayanth is a Computer Science Engineering graduate from Loyola-ICAM College of Engineering. Anything that requires quirky creativity gets him ticking. He loves everything associated with music, photography, film & writing and is a guitarist/singer & photographer/blogger himself. He has now found solace in Social Beat for his creativity and his love for communication, to go hand in hand. He aspires to create innovative digital solutions with his little twist.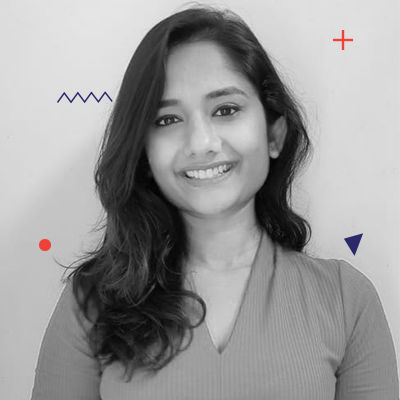 AISHWARYA SHAW
Senior Manager - Growth & Client Success
Aishwarya Shaw is a graduate of SRM University (KTR). She has experience in marketing and sales as well as social media marketing. She enjoys playing various sports and is a big-time foodie, loves to read, travel & shop.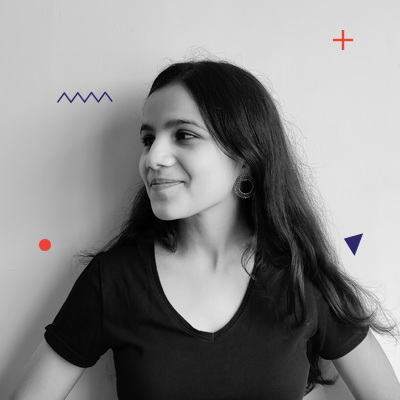 SANJANA KOTHARI
Senior Manager - Growth & Client Success
Sanjana is a media graduate from Symbiosis who has worked on brands like Home Center, Phoenix Group, and Only. She has been trained in the art of Kathak dance and loves to explore new places in the city she resides in. An Ad-mad who is a broadcaster of all the things she loves and is her inspiration.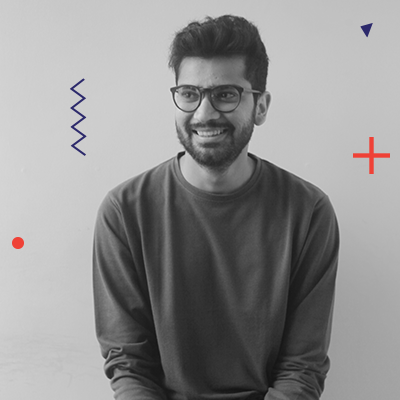 Parshwa Sarvaiya
Senior Manager - Growth & Client Success
A Pun lover, with a lateral perspective towards the world. Parshwa graduated in Mass Media and has an Advanced Diploma in Advertising. He has hands-on experience with photography and creative photo and video making. He also has a huge appetite for creativity and satisfies it with a plate full of Digital Marketing.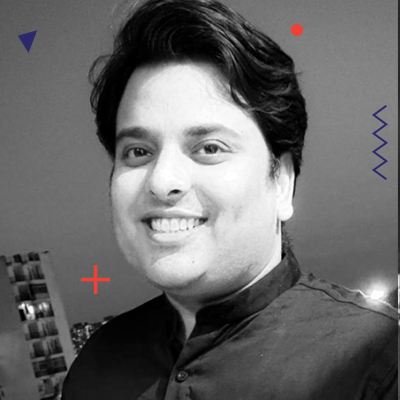 Ojaswa Verma
Sr. Manager - Projects
Ojaswa Verma is an enthusiastic person. Born & raised in Delhi, completed his B.tech from Amity university in 2012 & PGPM from Great lakes institute of management in 2018. He has worked for more than 8 years in a Consultant & Managerial position. He is trying to explore the realm of spirituality but is still excited to discover the material world.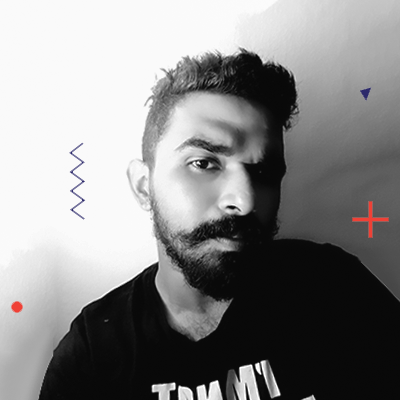 NITHIN KUMAR
Senior Manager - Creative Design
Nithin Kumar is a pixel-perfect Graphic Designer who takes great pride in creating visually stunning designs. With an MA communication degree from Madras Christian College, Chennai, and 3 years of experience in graphic designing he has developed creativity, originality, and strong visual sense. During his free time he would either hit the road on long tour or be in search of new food to munch on.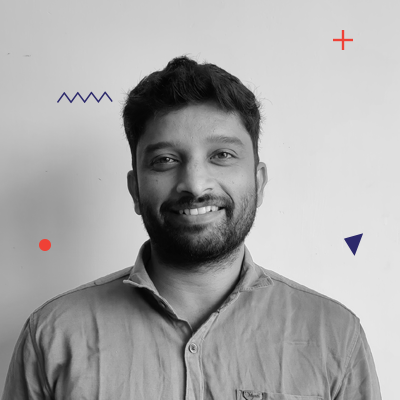 Raja A
Senior Manager - Digital Media
Raja, currently working as a digital marketing specialist in Socialbeat. And has 3.5 years of experience in Digital Marketing Field. He has managed to work and learn the most in the Digital Marketing field for the past 3 years. He has good knowledge of SEM, SEO and web development. He loves everything about Google and wants to create and provide a new service through advanced technology which will helpful for everyone in the world. His hobbies include Cricket, bike ride, and travel.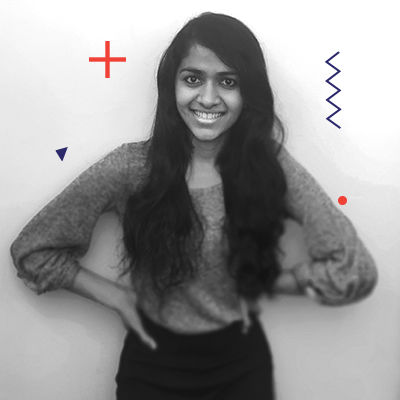 Shana Paulose
Senior Manager - Creative Design
Shana Anna Paulose has a degree in visual communication and a post-graduate diploma in graphic design. With five years of experience in the advertising field, she loves analysing and solving design problems. Ever since she learnt how to hold a pencil, art has been a part of her life and she enjoys experimenting with colours and forms. She loves food, sport, sleep and travelling.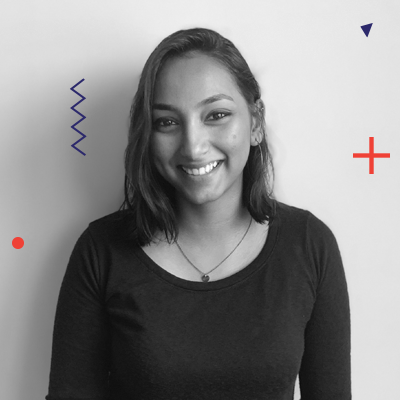 PURVAJA BALAKRISHNAN
Senior Manager - Growth & Client Success
A journalism graduate, Purvaja knew she wanted to join the dynamic and creative field after graduation. Easily distracted by dogs and food, she is always up for a game of cards or a horror movie. Have worked for two years in the digital field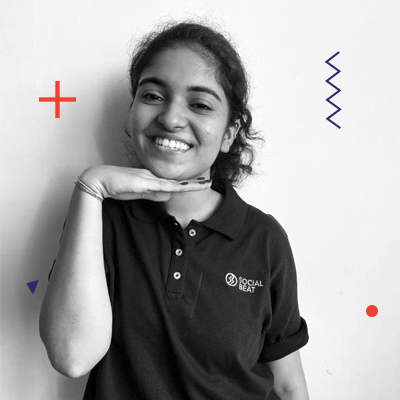 DARSHANA PADAM
Senior Manager - Growth & Client Success
Darshana is a finance graduate from M.O.P Vaishnav college. Her love to constantly think outside the box is what pushed her to pursue digital marketing. Besides work, her life mantra is to EAT, BINGE, SLEEP, REPEAT.
Manini Mathur
Senior Growth Manager - Client Success
Manini is a recent Management graduate from Dublin City University with 6+ years of work experience in digital marketing. She enjoys learning new things, talking to new people and exploring new places. She loves to travel and experience new cultures and cuisines. She is extremely passionate about cooking, eating and bingeing on crime documentaries.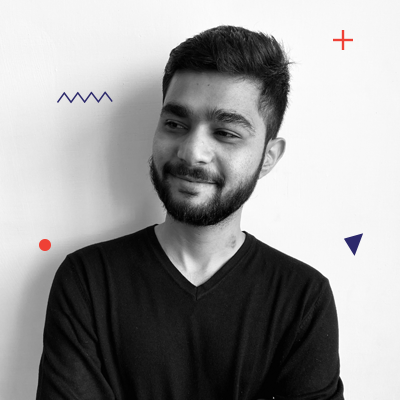 Antriksh Kashyap
Manager - Technology
Antriksh is graduated from DG Vaishnav college as a B.sc mathematics student & also holds a degree in software engineering from NIIT institute. He loves to code to the core and never says no for it! He enjoys learning about new developer tools and the latest in web technologies. He is Snooker and Cricket freak.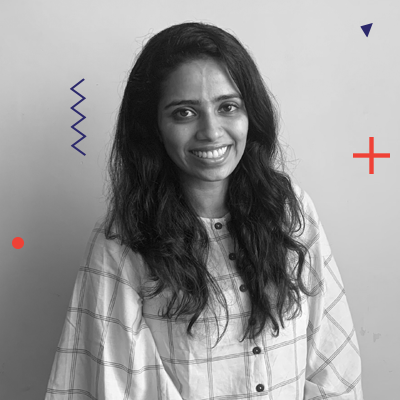 SHRUTIKA SHETTY
Manager - Growth & Client Success
A dancer, an animal lover, a Fitness Enthusiast, and a Netflix binge-watcher, Shrutika studied Electronics Engineering, but her passion for the digital world got her into social media. While keeping her passion for dance and animals alive, she has finally found her true calling in the art of crafting digital campaigns. Nothing excites her more than reaching out to people in this digital world by creating the right stories for them.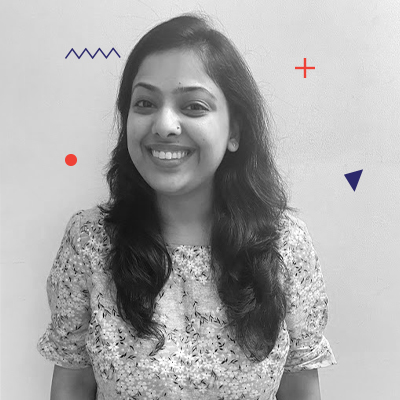 Babita Garg
Manager - Growth & Client Success
Babita comes with experience of 6 Years in Performance Marketing. In her previous role, she has worked as Senior Executive handling majorly Paid Search Media. Outside her professional experience, she loves traveling & cooking. On weekends she likes to go out and explore all the cafes around. A die-hard fan of 'FRIENDS', she likes to fill voids with this TV show.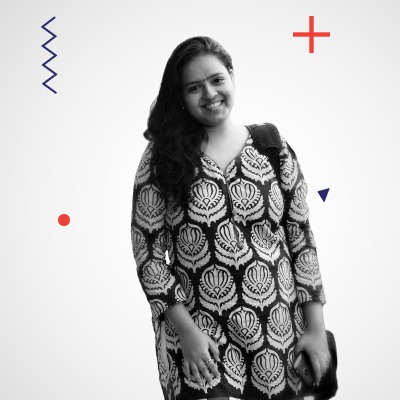 Priyanka Ramachandran
Digital Media Manager
Priyanka Ramachandran, a BMM-Journalism graduate from SNDT University Mumbai. Started her career as SEO analyst and soon developed an interest in PPC. She's a self-trained media analyst and a hope-giver! She is passionate about her work as each day teaches her a new thing! FILTER COFFEE addict and a dog lover. Street shopping and cleaning the house is something that calms her mind. She is a die-hard FRIENDS fan! Learned sign language during the lockdown. She used to teach Basic English communication words to Transgenders community who resided in the nearby area. An OCD freak who likes to attempt something out of her comfort zone.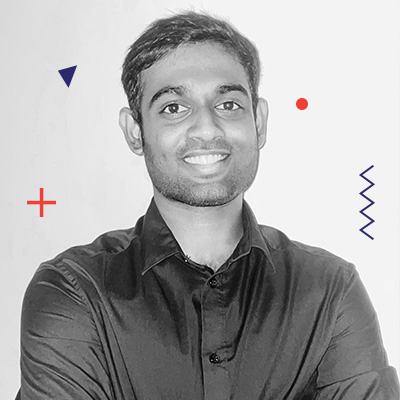 Arunmozhi Madhavan
Digital Media Manager
Arun, is an engineering grad from Sathyabama University. He has experience both in digital sales and managing ad campaigns. He loves playing badminton, cricket, table tennis and he was nationalist in skating at school. Skygazing at night makes his day quiet. He thinks he's "A mote of dust suspended in a sunbeam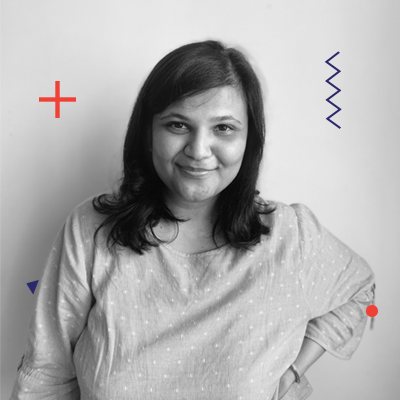 KASHMIRA PATTNI
Manager - Creative Copy
Kashmira is a postgraduate in Journalism and Communication and was a Music Journalist with a leading Media House in Mumbai. For the love of words and puns, she stirred things up and switched from the field to the desk. Usually found daydreaming of fancy places or busy binging on Netflix and dog videos.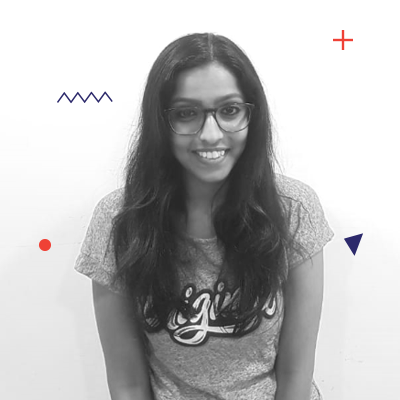 NIRUPAMA V
Manager - Creative Copy
A writer that's been at it for as long as she can remember. If you see her in the pantry pouring herself a 7th cup of coffee, know that it's because she is powered by caffeine. Talk books, Rajinikanth, neurology, volunteer work or cute 'animals' and you'll have her hooked! For now, she's a copywriter chasing a pappy pipe dream!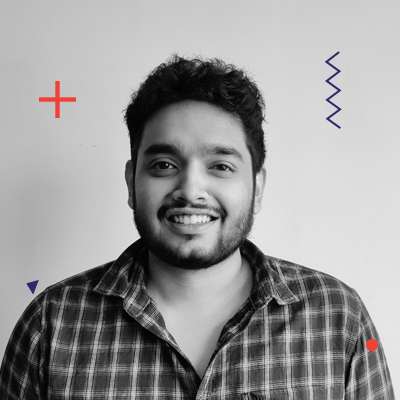 sudarshan kailash
Manager - Influencer Marketing
Sudarshan is an economics graduate from Madras Christian college. He has had two years of experience in the fields of marketing and operations, specializing in sports marketing. A creative person by nature, he is passionate about finding innovative solutions that add value to all stakeholders involved.A quick learner, he is keen to imbibe any information or knowledge from his friends, colleagues, and family that will help him in the future. He leverages his passion for communication and innovative solutions in his new role as an influencer marketing specialist. A sports fan at heart, he makes sure to stay tuned to updates from his favorite sports on a daily basis.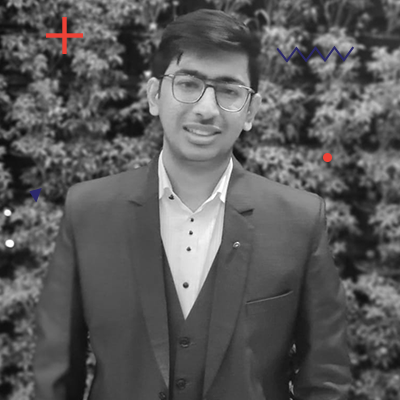 Mukul Ahuja
Project Manager: Salesforce
Mukul has done his graduation in Information Technology. He not only enjoys playing Football and cricket but also loves watching football and F1. A fan of crime/mystery genre Shows, Movies, and Books. He likes to explore new places and doesn't miss out on any opportunities to travel.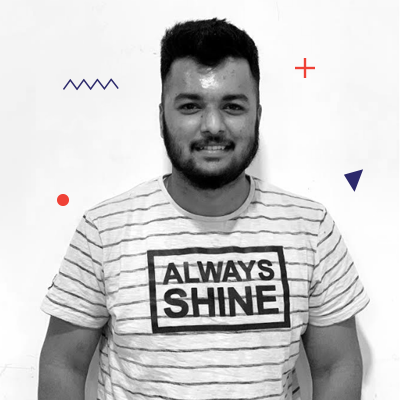 Chandra Shekar
Manager - Client Success
Chandra Shekar is a graduate of Jain University. He is a foodie by nature and loves meeting new people. He loves driving, and if given an option would travel to different countries by car.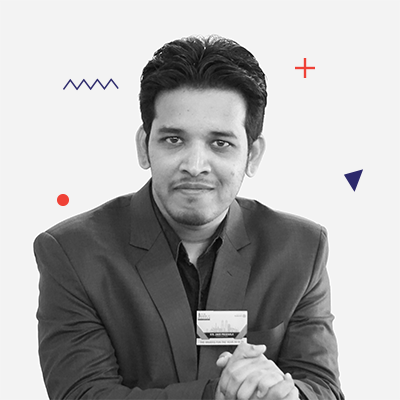 Zakir Presswala
Manager - Creative Design
Zakir is a Commerce graduate and has been a part of Students Council, NSS and Joint Secretary for Commerce Association in his college years. He is a creative, artistic and ambitious designer who loves getting his hands dirty in design. An introvert with a talent for thinking outside the box and coming up with innovative ideas and designs, he has over 10 years of experience specialising in digital design and multimedia marketing with a strong track record of creating impact visual communications that build brand identity and engage customers. In free time, you will find him writing poems and thoughts in his diary which he rarely puts up on his social media. He is an adrenaline junkie who's crazy for adventure sports. His motto in life and work is, "Power comes in response to a need, not a desire. You have to create that need."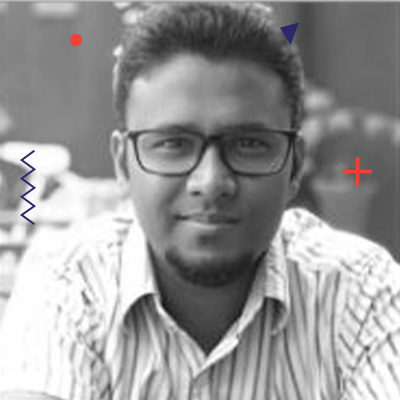 Alfred Santosh
Learning and Development Manager
Alfred is a die hard Manchester United, Harry Potter and The Beatles fan. He holds a Masters degree in International Business from Glasgow Caledonian University. In his last assignment he worked as a Business Analyst to the CEO & CBO, where he also managed the L&D department. Alfred loves to play the guitar, football, and does bike rides as well.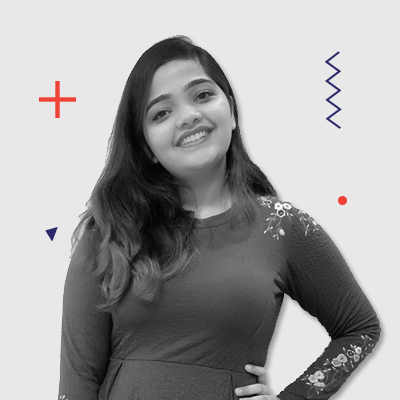 Bhumika Rajkumar
Manager - Growth & Client Success
Bhumika is a Viscom Graduate from MOP Vaishnav College. She's a marketer by profession who got into it right from college and worked with brands like Freshworks, Zomato, amongst others. She is a woman of few words, an ardent Bollywood buff, someone who enjoys watching YouTube tutorials, and a lover of all things aesthetic. She brings out her creative side through graphic design. When she's not working, she loves to explore new places or probably just sleeping.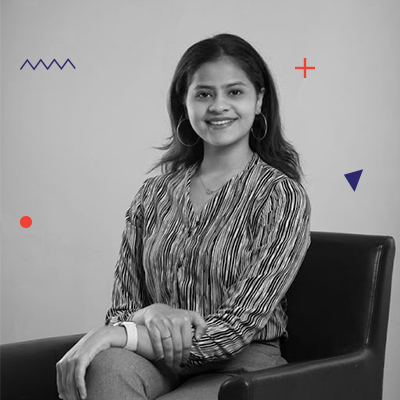 Supraja Ashok
Manager - Founders Office
A marketing management graduate from M.O.P. Vaishnav College for Women, Supraja's passion for digital marketing began back in school! A bold creative thinker, communicator she always looks at everything from the marketing perspective. She is also a professional boxer, singer, and an amateur beatboxer too! The minute someone says let's go have coffee, she will be the first person to be there! She aspires to be able to make a difference in the evolving digital marketing sector.
Pavithra R
Manager - Creative Designer
Pavithra started her career journey as a visual designer, with Over 9 years of experience designing for print, web, and Augmented reality.. considered herself an enthusiast with a passion for art and design. Studied Bachelor of Fine Arts specializing in applied arts. Have been lucky enough to have worked with great bosses and call them friends later in life. She had the pleasure to work on diverse brands like Facebook, Samsung, Philips, Wimphy's, Milkybar, Durex, Baleno, TGI, Reliance jewels, Maverick, Adobe, Mahyco, and many more. Continuing to learn and grow in the rapidly evolving industry. She has always been drawn to Art and Design. She strongly believes in the Law of Attraction. Yoga is her go-to workout. She is a mountain Person, Hiking makes her happy!
Farida Bharmal
Ecommerce Growth Manager - Client Success
Farida Bharmal has over 5 years of experience in digital marketing, building & maintaining client relationships & account management. She graduated from M.O.P Vaishnav College, Chennai with a Bachelors in Visual Communication and a Masters degree in Communication from Christ University, Bangalore. She has an affinity for intense flavours like dark chocolate (above 70%), strong coffee and bitter caramel, so her side hustle is making amazing desserts with premium ingredients & dark chocolates. She is a true pisces who enjoys her work, art, film, sports and nature.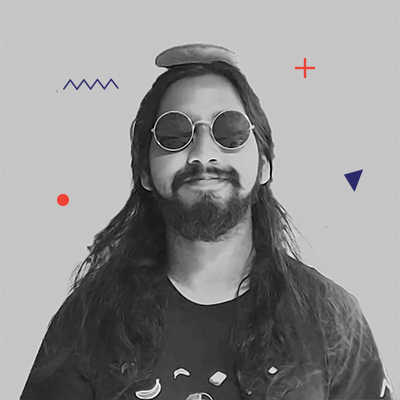 Shashwat Srivastava
Lead - Creative Copywriter
Shashwat is a full-time writer and musician, and with his assemblage of English Literature and Creative Communication, he loves to write long sentences just to befuddle readers every now and then. An artist with a proclivity to science, he makes sure to never lose the train of logic in his flights of fancy. Guitars, a keyboard, and lots of chicken; what else does one need in life? A seer once predicted that the wrong joke to the wrong person will be the cause of his death.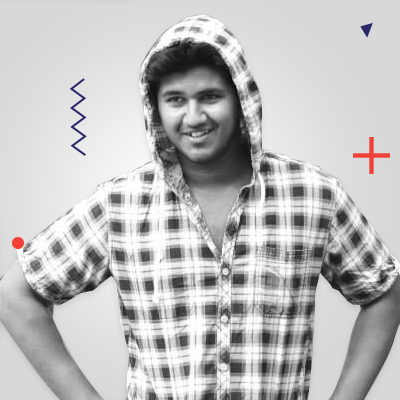 MOHAMED RIZWAN
Lead - Motion Graphics Editor
Mohamed Rizwan has completed his graduation in visual communication and MA from Madras Christian College. His dad helped him realize his potential in terms of creativity when he got to see him working on PowerPoint and MS paint and that is where his journey began in the design field. His disliking for Mathematics and his passion for designing pushed him towards VISCOM. He stepped into individual film making with the help of DSLR and YouTube and figured out the video editor in himself. With 6 years of experience in video making, he has had the opportunity to handle versatile projects. He is better at holding a joystick than holding a mouse since he has a big addiction to video games.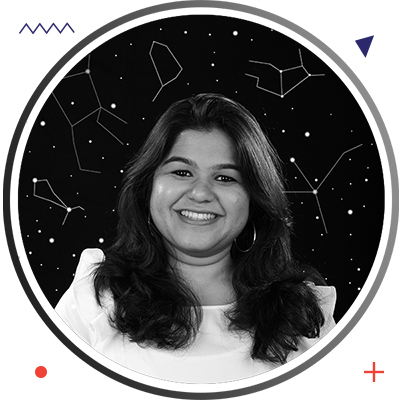 Soumyata Chauhan
Lead - Creative Copywriter
Soumyata loves detours - both on the road and in life. After completing her bachelors in Urban and Rural Planning from C.E.P.T University, Soumyata decided to change gears and dive straight into the world of media and communication. She worked as an entertainment reporter with the Zee Group for over three years after pursuing Journalism and Mass Communication from Xavier's Institute of Communications, Mumbai. Over 1000 published articles, a YouTube show, several celeb interviews and 10 kilos later, Soumyata bid the entertainment industry adieu and enrolled herself at MICA's prestigious advertising course - CCC. Other than writing quirky copies for brands; Soumyata enjoys travelling, exploring new restaurants, reading mythological-fiction, trying new recipes in the kitchen, re-watching F.R.I.E.N.D.S and populating her online shopping wish lists.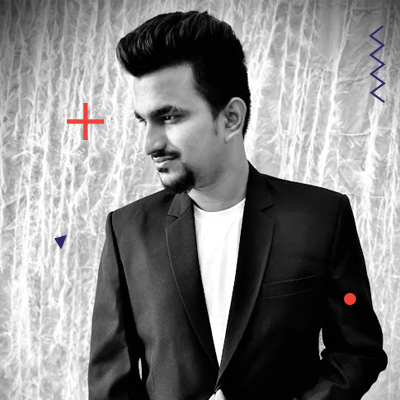 Hariharan K
Lead - Digital Media
Hariharan always loves to learn new tech updates & branding/marketing strategies. He is excited to be a part of Social Beat that gives him more exposure. He is an expert in Curating innovative ad ideas in Google & Facebook marketing. Hari loves pets and likes to collect rare fish. His hobbies include riding bikes to new places with friends and visiting hill stations. He believes smart work is the key to generate great ideas in a short time.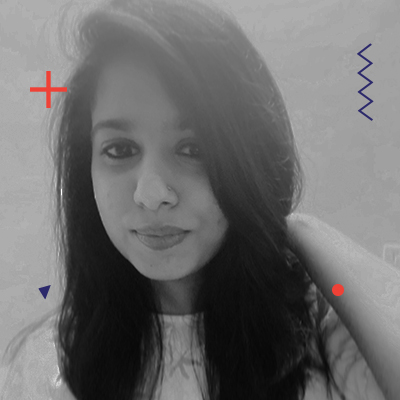 Anju Antony
E-commerce Growth Lead - SEO Marketplace
Anju is born and raised in Kerala, she moved to Bangalore 10 years ago for higher education. She holds a Master's degree in Science from Mount Carmel College. After her studies, she started working with D2C brands, which improved her skills in e-commerce and marketing. Apart from her work, she loves spending time with her family & close friends. She has a keen interest in reading. Her favorite genres are fiction, fantasy & thriller. She basically grew up reading Enid Blyton stories. Her all time favorite book series: Harry Potter !! She still reads them😉. Online shopping is her stress buster these days and she loves baking. Her signature dishes are Tiramisu & Brownies.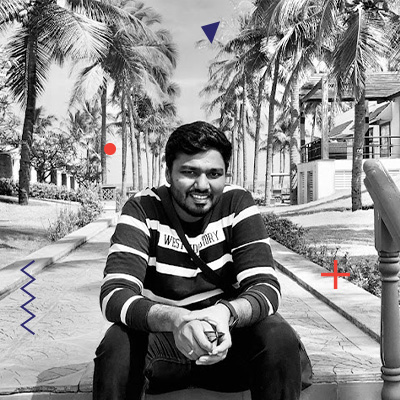 Ajay kumar
Lead Creative Designer
An engineer by training and a graphic designer by instinct, Ajay loves all things that has to do with creativity. After working in mainline advertising agencies for almost eight years, he took the digital leap by joining the amazing team at Social Beat. As a dedicated design aficionado, he loves to think out of the box and beyond. Besides designing, he is car enthusiast and movie buff.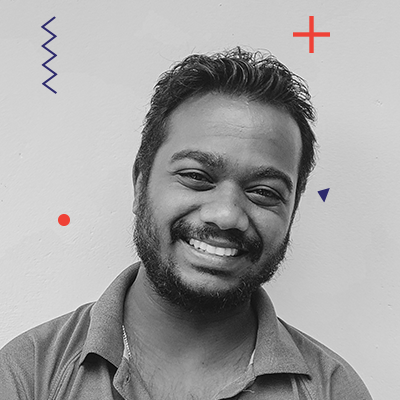 Nayan raj N B
Senio Creative Designer
Nayan hails from Kasaragod and is brought up in a Tulu family. He speaks Kannada, Malayalam, Tulu, and a bit of Tamil, Hindi, and English. Nayan became fond of painting and drawing when he was 10 years old. After school, he studied BFA at Mysore University (Chamarajendra Academy of Visual Arts). He is particularly drawn to illustrations and finds time to create them when he can. Nayan has close to 5 years of experience as a creative professional. He began his career at a non-profit organization, Rang De. When he's not working, Nayan enjoys watching films and draws his inspiration from frames and cinematographic direction in movies. It helps him amplify his design thinking process.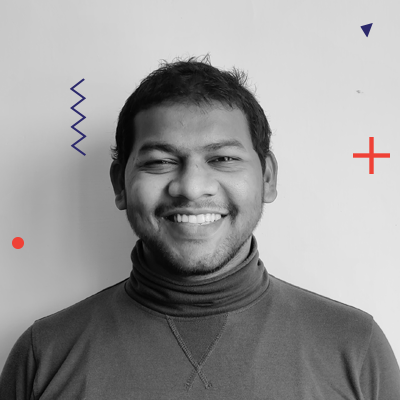 Senthamil Selvam
Lead - Accountant
A graduate in Computer Application, Thamil is really passionate about financial accounts, computerised environment, and statutory compliances. Having undergone three years of training in an auditing firm, he has handled various statutory problems. He was also a TDS Rectification Analyst at UCO Bank for 2 years. Besides all of this, he loves chess, DIY crafts and learning foreign languages such as Korean, Russian and Georgian. His mantra in life being, "Learn as much as you can, Forget as much you learn".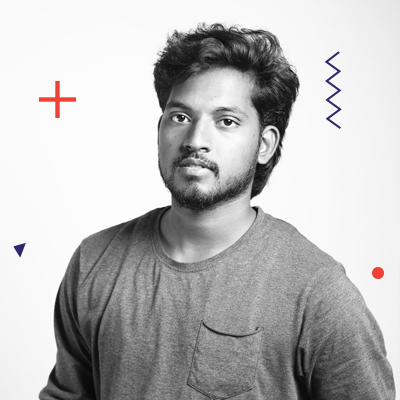 Ajith Kumar
Lead Video Project Specialist
Ajith has completed his Integrated Electronic Media from Anna University, Chennai and has always been outstanding in the school both in studies and sports. After venturing into media studies, his love for direction, video production and creating ideas came alive. He has worked as a consultant and director in a leading branding agency and also worked as an assistant director and production coordinator in a popular reality show for a famous Tamizh TV Channel. He has also worked with on many corporate videos, ad films, and documentaries. He is a passionate football player who has played District level and Divisional level matches and runs a football club to teach young players. He stays up late at night gulping cups of coffee, to work on creative ideas and to watch his inspiration - Cristiano Ronaldo's every single match. In his free time, he hits the road for long trips to escape from the real world.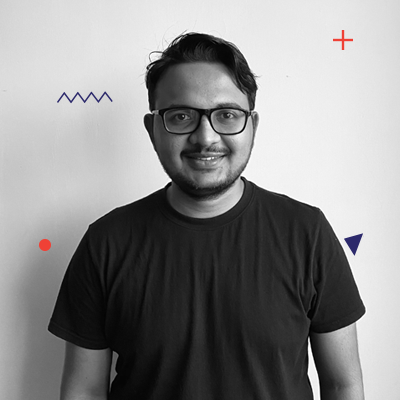 Abhinav Gorthi
Lead - Producer
As the name suggests Abhi-Now is quite fond of puns (and memes). He's an MBA in marketing, but he often feels that his degree is as important as 'ueue' in 'Queue'. Abhinav is passionate about cinematography & traveling and loves making travel videos in his free time. Also, he's a tennis player and a trumpeter for a band called Rhythmic Energy.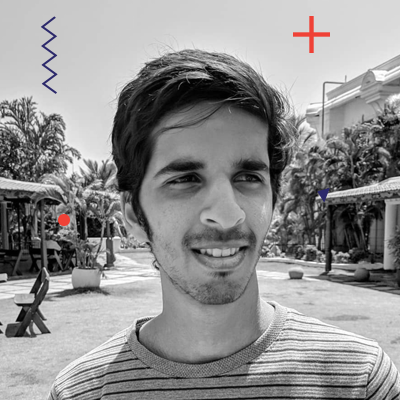 VARUN M A R
Lead - Digital Media
Varun holds a master's degree in MBA Marketing and a bachelor's degree in Computer Science. He strongly believes that digital marketing is the next big thing. Human values are his #1 priority, and he loves helping others. More of an outdoor person who loves to spend time with friends, and explores new places nearby. Football is his favorite sport and he loves playing and watching it. You might find him trying new outfits often as he loves fashion. Reading tech blogs, surfing the web/social media are a few things he does in his free time. Though he has grown up, he still loves playing Road Rash on his computer.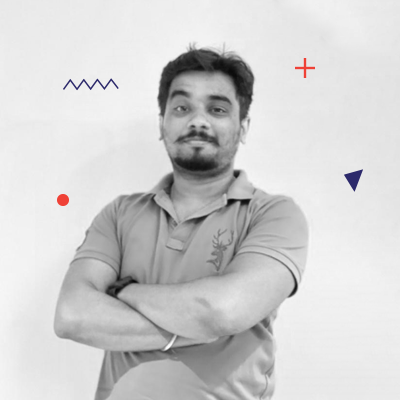 Nikhil Prabhavalkar
Lead - Creative Designer
Nikhil Prabhavalkar has done his graduation in Commercial Arts and has a career experience of over 6 years in this field. He is hardworking and honest with his work and principles. He is a very passionate person with an interactive nature and an innovative way to tackle all the new challenges thrown at him. He loves to try new cuisines, draw, play cricket, travel and immensely in love with playing dhol in his leisure time.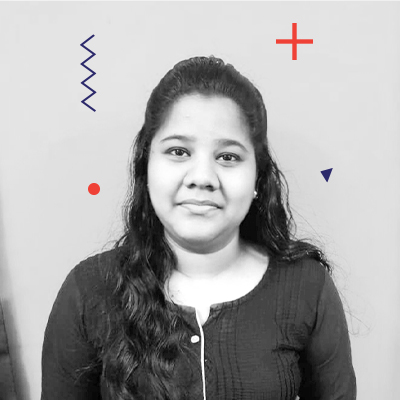 Priyadharshini K
Lead Creative Designer
Priyadharshini has completed her post-graduation in Electronic Media. She is a passionate learner of art & design. She enjoys new challenging projects that push her to learn new things. She is an all-time doodler and a foodie who is always ready to explore. She never says a NO to chai and music!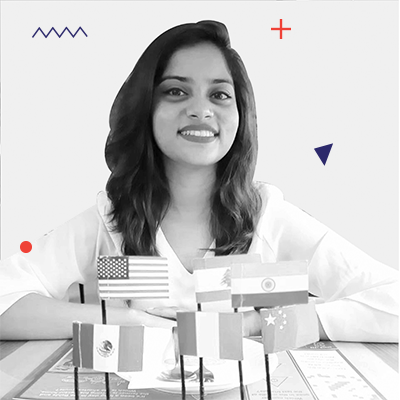 Sruthi Rajasekar
Lead Creative Designer
Sruthi is a visual arts graduate from Stella Maris College, Chennai. With 7 years experience in graphic design and photography, she has worked with multiple start-ups like Monkstory, Happy Booth and Yurray Global. Ever since she was a little girl, painting, art and photography has been part of her life. "Learn the rules like a pro, so you can break them like an artist" by Pablo Picasso is one of her favorite quotes. Other than art she is a compassionate animal lover and enjoys music and dance.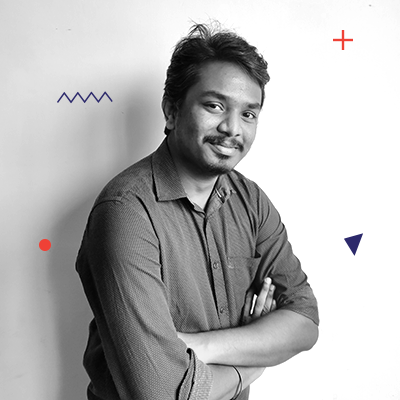 PRADEEP BABU
Lead - Video & Motion Graphics Editor
Pradeep Babu believes he was destined to be a Media Man. He pursued a Bachelor's in Visual Communication and a Masters in Journalism and Mass Communication. He happens to be one of those Filmy types who enjoy strong storylines with emotional appeal rather than humor. He loves to take photos no matter what time zone it is and he always lives in Instagram-AM. He is happy to be in the thick of the video scene at Social Beat and hopes to continue to explore his talents.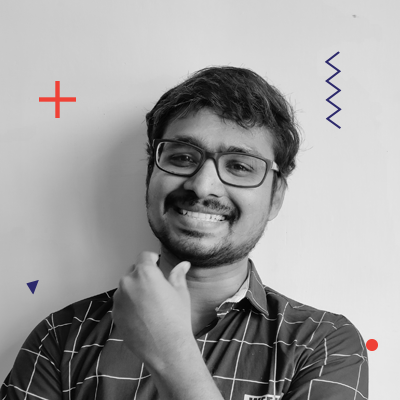 ARPUTHARAJ R
Lead - Accountant
Arputharaj has completed his BBA Graduate from Aditanar College of Arts and Science, Tiruchendur and has 5 years of experience in accounting. He is passionate about taxation and accounting. He loves spending time chatting on WhatsApp, traveling and watching movies.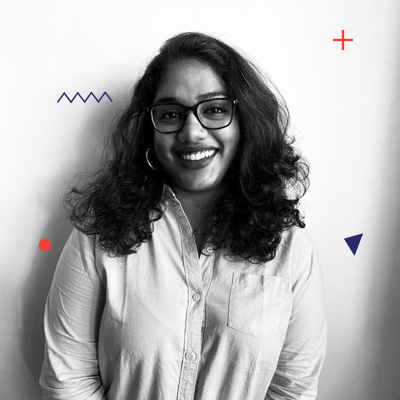 Mirai Kandathil
Lead - Digital Media
Mirai is a performance marketer and graduated from FLAME University with a Major in Digital Marketing and a Minor in Psychology. She strongly believes that life is better on the beach and cannot say no to spicy foo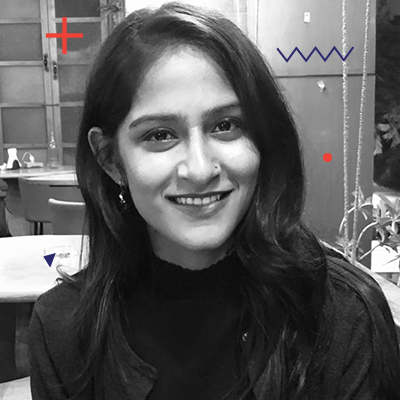 Shreya Tyagi
Lead - Creative Copy
A CCC graduate from MICA, trying to build a place in the world of advertising. Apart from advertising, Shreya is a big movie and TV series buff and is currently on her 100th Friends' rerun. Her world revolves around dogs! She has taken care of around 100 dogs till now and wishes to do this forever. A person who is constantly scrolling through Pinterest looking for inspos, but failing to use any of the pins in life.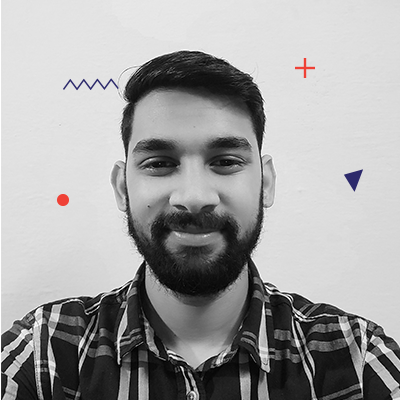 Ankit Kumar
Lead - Digital Media
An Experienced Digital Media Planner with a demonstrated history of working on digital media buying & planning. Ankit loves capturing the patterns around him and also loves to not only listen but understand music & arts. He is excited about trying out new things and gets really excited to observe patterns in how things are done.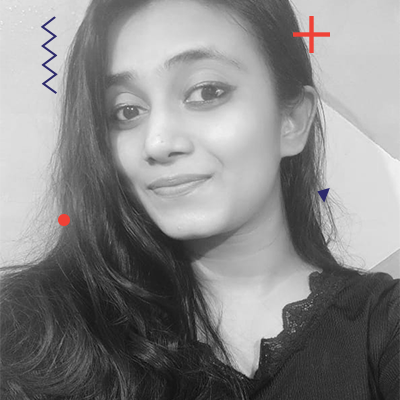 Aanchal Agrawal
Lead - SEO
Aanchal Agrawal a commerce graduate from H.R. College, and also completed a Diploma in Digital Marketing from IIDE. Marketing is something that has always intrigued her mind.. She loves to research things, analyze data, and hear interesting stories of people from all walks of life! On the days when she is not working you'll find her painting, doodling, binge-watching, or creating a mess in my kitchen. Aanchal is an introvert working on bringing out her more extroverted side. She is super excited to work with us all at Social Beat!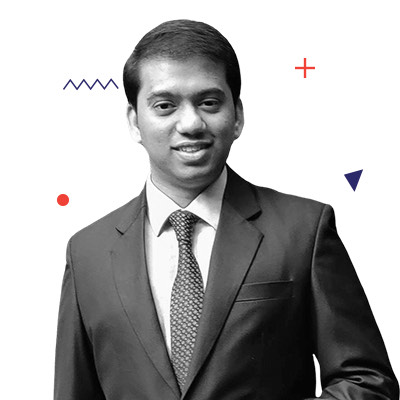 Edward George Dsouza
Lead - SEO
Edward is an MBA with a Major in Digital Marketing from FLAME University, Pune. Previously, he worked closely with the sales team while editing code which gave him an insight into the use of technology for businesses. He has an eye to spot errors and a drive to fix them immediately. When he isn't working, he likes singing karaoke, writing poetry and thinking about the nature of things.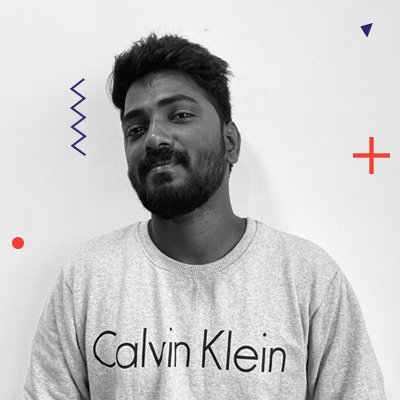 Sharath Kumar
Lead - Digital Media
B.Tech (Cyber forensics) graduate from Vels University, Sharath is an ardent technophile, in love with gizmos. An art lover who paints his heart out, a music devotee who is always in search of songs reflecting his soul, a cricket enthusiast, and a getaway traveller filled with wanderlust, this sums him up!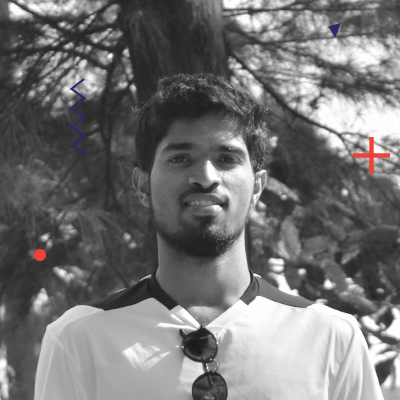 Kavin R
Senior Creative Designer
Inspired by Leonardo da Vinci and his works, Kavin always aspires to be a polymath. Previously, he was into Engineering and later he had changed his path to design and its variants due to his immense passion for art, from a very young age. His interests and hobbies include painting, reading, gaming, exploring tech, playing football and tennis.
Priyanka Katrela
Senior Creative Designer
Priyanka Katrela is an Electronic Media graduate from MOP who pursued her Masters in History of Fine Arts from Stella Maris. She has over 6 years of experience as a Graphic Designer. An avid learner, who always loves exploring and learning anything new & interesting. She loves stargazing, is a major foodie, and is a believer in the "law of attraction"! She enjoys watching movies, reading, and writing poems.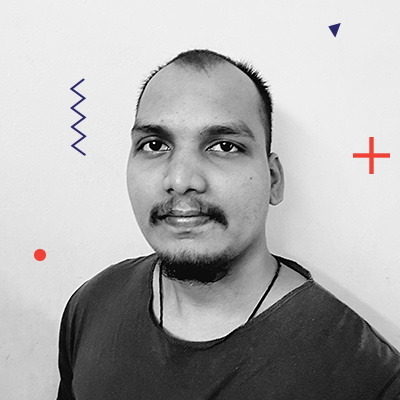 Praveen P
Senior - Creative Designer
Praveen is a Viscom graduate from DG Vaishnav College and is all about Art & Design. He believes in his creative soul to do anything in the graphic design industry. Loves to explore different places and meeting new people and gathering experiences. In the meantime, he plays the guitar, loves exploring different music genres, collecting die-cast cars, and loves anything that's vintage!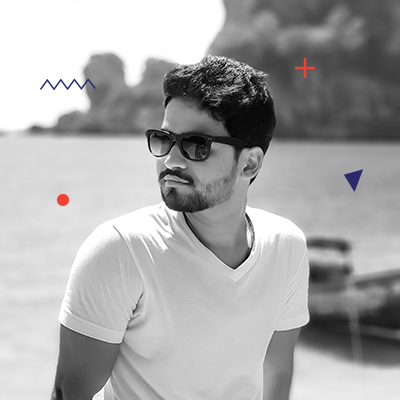 Kamalesh Khedekar
Senior - Creative Designer
Kamalesh Khedekar is an experienced graphic designer with a demonstrated history of working in the marketing and advertising industry. He is an art and design professional comes with a degree in BMM, focusing on Advertising from D.E. Society's Kirti M. Doongursee College. His hobbies include photography, painting, playing cricket, singing and playing the guitar. He also is into travelling and trekking.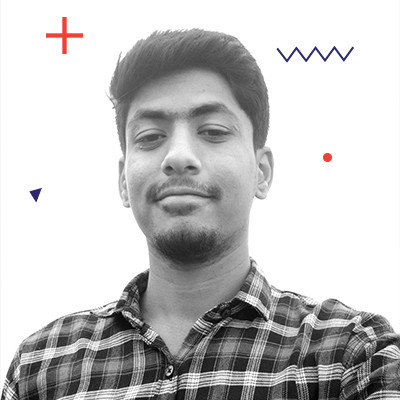 Punith kumar
Senior Creative Designer
Punith Kumar has an Undergraduate degree in Visual Communication from SRM University and comes with three years of experience in graphic designing. He started sketching portraits during his school days and that was when his love for the creative side of things started. He is a big movie addict and he also has an interest in photography. In his free time, he plays volleyball. He likes gardening and he is a bird lover as well!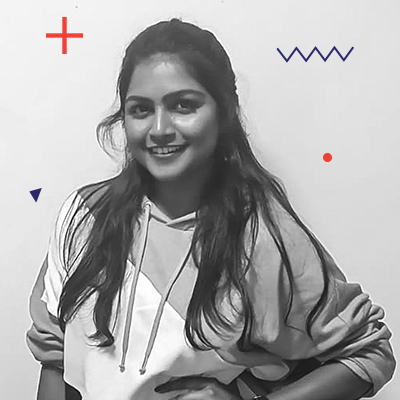 Aparnaa Ravichandran
Senior Specialist - Growth & Client Success
Aparnaa.K.R is a Marketing graduate from the University of Birmingham and a Business graduate from Christ University. She is passionate about Marketing and advertising. She aspires to become a successful marketer and inspire people through her creative, unique, and mind-blowing marketing campaigns and ideas. She is an Extrovert and loves to socialize with people. She thrives off the interaction. She is an amateur singer and dancer. She is also a travel enthusiast and dreams to travel around the world and fill her fridge with travel magnets.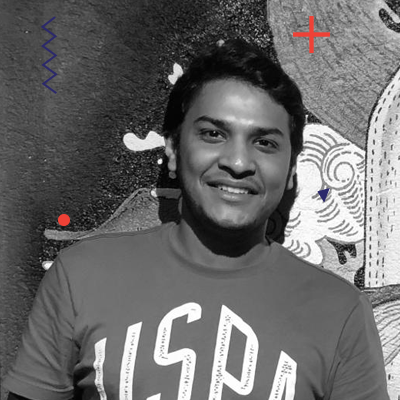 Dwen Pereira
Program Manager
Dwen Pereira comes with 8+ years of experience in Project Management and has worked across various domains such as E-Learning, Marketing Research, Telecom and Marketing Automation. He was also a part of Shiv Nadar Foundation Philanthropy Project "Shiksha" where he has worked extensively in building tools to provide education in Rural Schools of India by means of Technology. He holds a Bachelor's Degree in Computers Science and a Masters Degree in Computer Application. Off Work he is fond of Travelling for food, Going for long walks, watching Movies and listening to Music.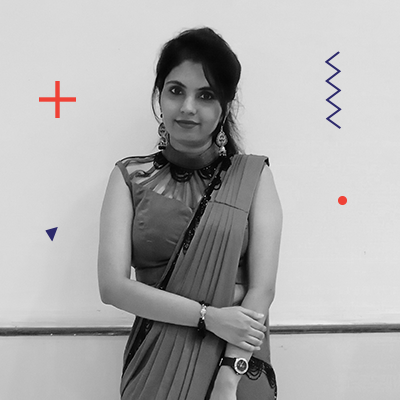 Payal Parihar
Senior - Creative Designer
Payal has completed her BCA from Pune. She has 6 years of experience in the graphic designing field. She is very passionate about her work and has been a hardworking person throughout her career. She enjoys new and challenging projects that push her to learn more in the great world of design. Apart from work, she takes interest in crafting a lot. She loves cooking different dishes too.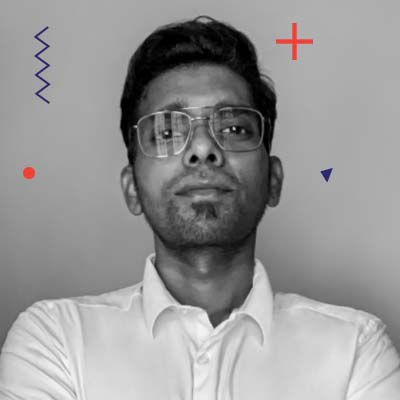 Kesavan K S
Sr. Creative Designer
He spent his early stages of childhood watching local street artists working on movie posters and hand-lettered banners. He later felt these incidents psychologically influenced him to pursue a design career when he had a choice. He would also like to create social and political awareness through his designs. His weekend is a combination of binge-watching and aggressive lettering practice.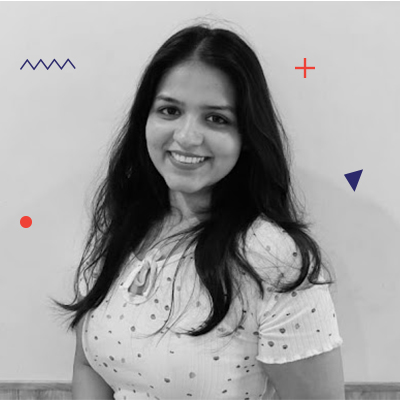 Riya garg
Senior - Creative Designer
Riya, a graphic designer loves to solve other people's problems. She is quite curious, and as a result, she has been able to find new ways of doing things or solving minor issues before they become major problems. During the weekend She loves to watch movies, traveling and be with her family.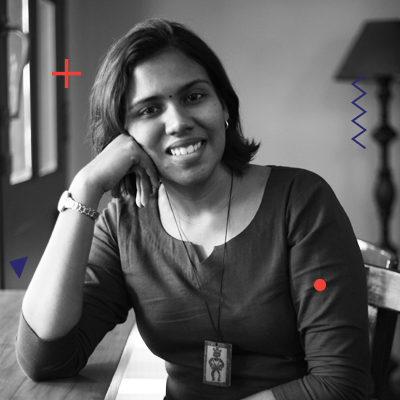 Sindhu Sivalingam
Senior Creative Writer - Video
After completing her Masters in Environmental Science in 2012 and swaying between two main interests - environmental conservation and writing for a couple of years, Sindhu decided to pursue writing as a career while taking tiny steps towards sustainable living along the way. She loves to tell a story and believe in the power of communication. She enjoys good conversation and can't ever say NO to good food.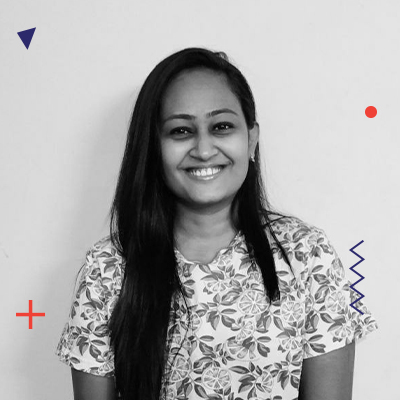 Divya Priyadharshini S
Senior Specialist - Growth & Client Success
Divya Priyadarshini has completed post-graduation in construction engineering management. With a driven passion for digital marketing over the years, she has learned Digital marketing and embarked on her career in Digital marketing. Outside her professional interests, she likes music, travel, and reading. Divya is a die-hard fan of FRIENDS.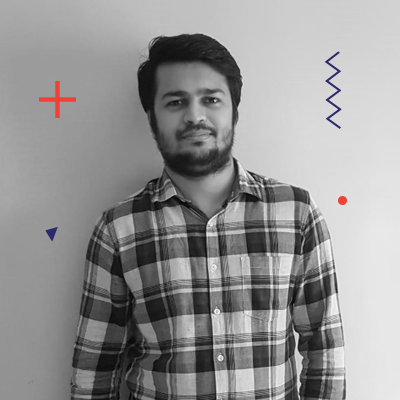 Pritish Pandey
Senior Specialist - Growth & Client Success
An Automobile Engineer from Manipal Institute of Technology and is a certified Six Sigma Green Belt holder. He has previously worked in IT, e-commerce and manufacturing sectors. He is an avid reader with interests in biographies and subjects related to world economy. He is influenced by Nelson Mandela and Che Guevara's biographies through which he has learnt perseverance. They also inspired him to travel around the country. He enjoys meeting people and is known to throw life into parties!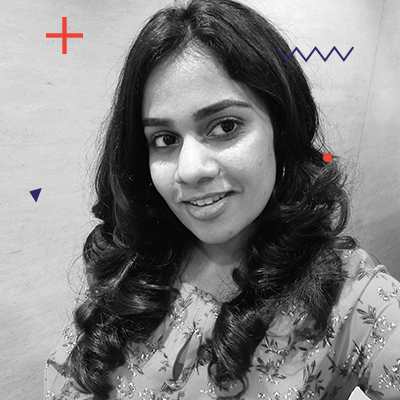 Indumathi Gopi
Senior Creative Designer
Indumathi holds a bachelor's degree in visual communication and a master's degree in mass communication. She has always had a passion for designing and has been interested in a variety of creative endeavors since a teenager. She often looks for opportunities to improve her knowledge and develop new skills. She is a shopaholic who enjoys watching movies and cooking in her spare time.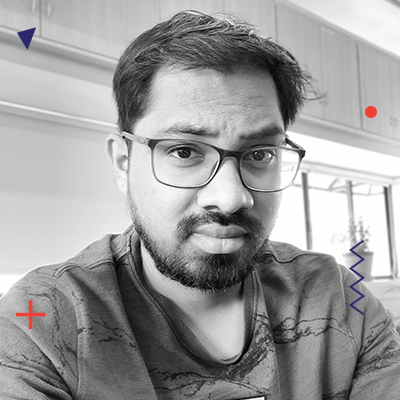 Nimesh Sangada
Senior Web Developer
Nimesh Sangada is a work enthusiast and a diligent WordPress engineer passionate about exploring and meeting new people, learning more skills. He has experience working with start-ups and managing work efficiently among teams and also being a good team player. Love software architecture, data-driven decision making, hiring, and mentoring great engineering teams. He works on the development of cutting-edge systems and solutions that will drive the technology landscape of tomorrow. Traveling is his favorite hobby since he enjoys exploring different cities and places throughout the world.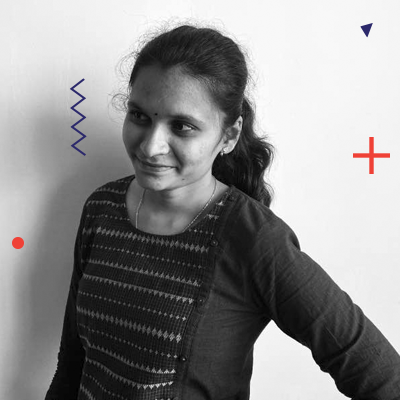 Kiruthika Kotteeswaran
Senior - Web Developer
Kiruthika is an Information Technology graduate from R.M.D Engineering college. She creates a user interface for websites along with mobile responsiveness. She can fix issues on cross-browser functionality efficiently. She continuously tries and implements new animations on websites. She is more friendly and communicative. Her hobbies are listening to music, gardening and watching movies.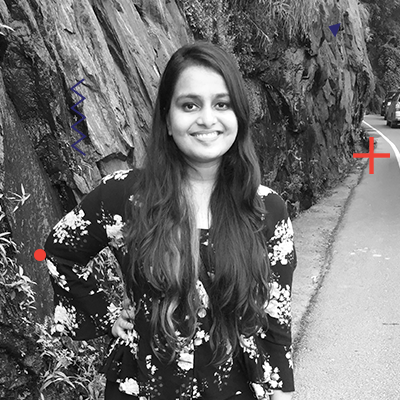 Priyoma Chowdry
Senior Specialist - Growth & Client Success
Priyoma is a Viscom Graduate from MOP Vaishnav College. She is passionate about marketing and her love for Instagram, Facebook, YouTube has driven her to build a career in social media. She has worked with brands like Zomato, ISL amongst others. During her college days, she created 'Cutting Edge', a market for quirky gift items. She calls herself an ambivert and hopes to create an impact in the world through the power of social media. She loves reading books and binge-watching shows on Netflix.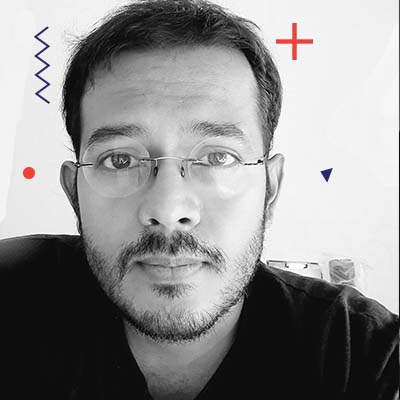 Deepak Mange
Senior Creative Copywriter
Deepak has been into copywriting for more than five years. He has keen interest in writing as well as designing. He wastes his time in political satire, world cinema, and poetry. He is always exploring absurd art.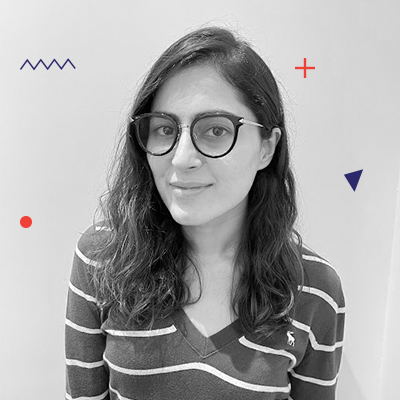 Shweta Morbia
Senior Specialist - Growth & Client Success
A true Libran who has managed to strike a balance between her analytical and creative side over the years, Shweta is passionate to help brands have an effective and strategic online presence. She is a commerce graduate and a certified financial planner (CFP) who was drawn to the digital marketing industry 2 years back. After having freelanced as a graphic designer and social media consultant for 2 years, she recently finished her Digital Marketing Masters Program from DigiGrad and is excited to be a part of the Social Beat team. Being a complete foodie and a fitness enthusiast at the same time is yet another dilemma of her life.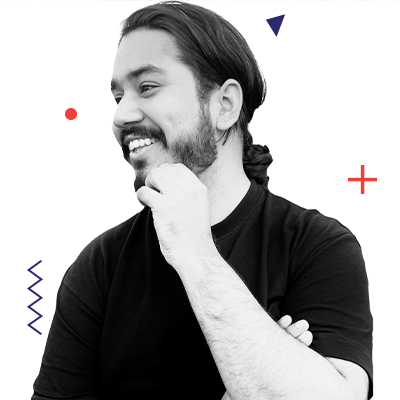 Gurpreet Singh Rai
Sr. Creative Writer
"Gurpreet Singh Rai, a poet by heart and a creative writer by profession, is a recent postgraduate from the Xavier Institute of Communications, Mumbai. He is the Desi Punjabi Mumbai boy who adores the art of advertising. He strongly believes in the line "kahani khud likh raha hu". An emotional guy but a keen observer, he likes to find stories in every place, every time, every moment. He is a huge Bollywood classic movie fan and "party ki jaan" at every place. In his free time, you might see him either reading or writing Hindi shyaris or probably deciding the weekend Bollywood party plans."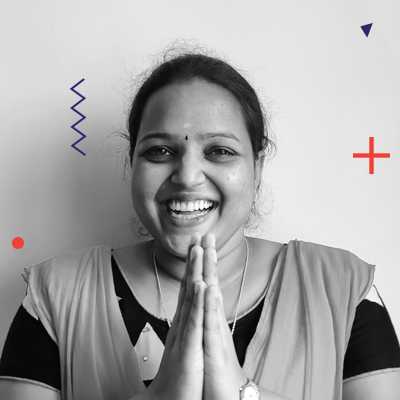 SOWMIYA SHANMUGASUNDARAM
Senior - Quality Analyst
Sowmiya Shanmugasundaram is a computer science and engineering graduate from Annamalai University, Chidambaram. She is a Quality Analyst and has 3.4 years of experience in manual software testing. She is a keen observer by nature which gives her the edge in her line of profession. Her hobbies are reading, listening to music and gardening.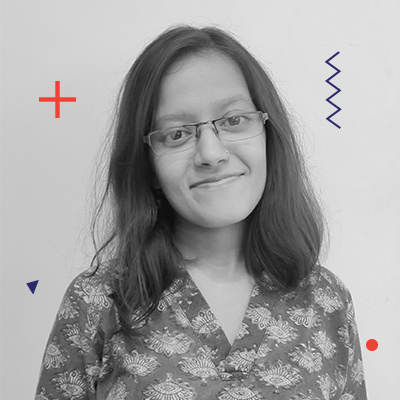 Akanksha A
Senior - Creative Designer
Akanksha is an artist with a degree in Bachelor of Fine Arts from Chitrakala Parishath, Bangalore. Art has been her hobby and now a part of her career as a creative designer. The world of advertising interests her as an artist and helps her to communicate with people, through design, photography, doodling, sketching and more.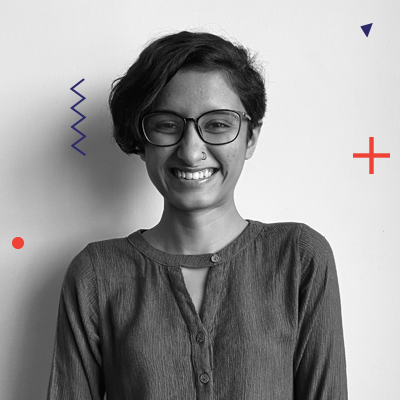 Madhuvanti M
Senior Video & Motion Graphics Designer
Madhuvanti is imaginative with the ability to envision stories from everyday life. She's an artist who influences and connects with her audience on topics like mental health, politics, and gender. She loves traveling and spending time on the beach. She's a music enthusiast and a lot of her art is influenced by the music she listens to and the people in her life.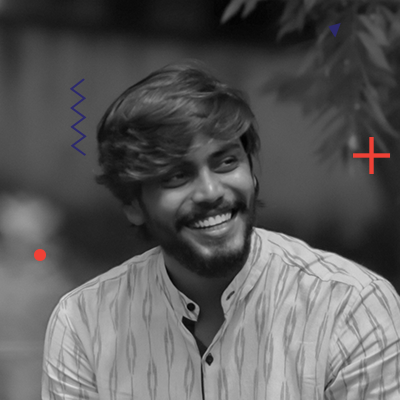 Naresh Raja
Senior Creative Producer
As a passionate media graduate and film fanatic, Naresh has always had an urge to develop stories for films and ideas to produce quality video content. Working as an associate director in an advertising production house based out of Chennai, has provoked his interest in developing stories for films incorporating brands in them. Apart from this, Naresh is a bit obsessed with commercial films and regional content. Though he is not a pro in sports, he has a huge craze over street cricket and badminton.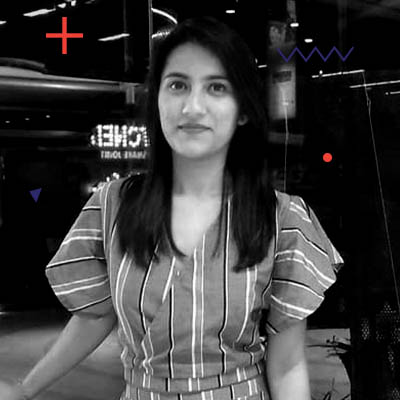 Akansha Tyagi
Sr. Specialist - Digital Media
Akansha is a postgraduate in Marketing. She is a digital marketing enthusiastic whose specific interest is Digital Media. She worked on International and Domestic clients. She is outspoken and because of that she is very much clear in her thought process. She is fun loving and whenever she get free ,the first thing she will do - pack the bag and go for mountains.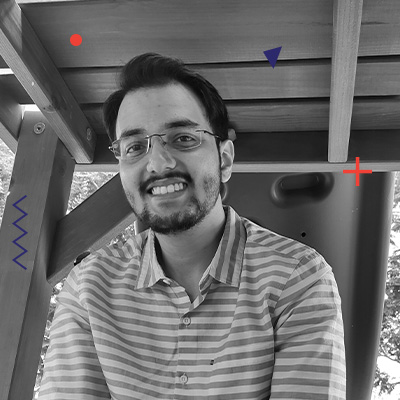 Aditya Kulkarni
Sr. Digital Media Specialist
An MBA graduate with 4 years of experience in Digital Marketing, Has a knack for understanding business models and generating leads. He likes to achieve a balance of analytics and creativity in my work.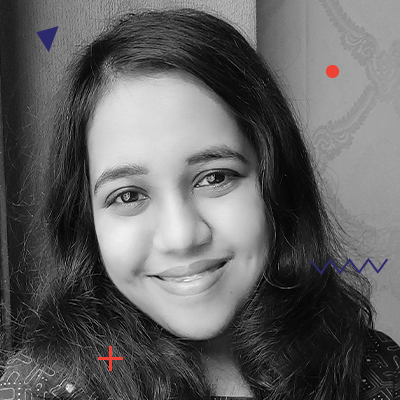 Carol Sequeira
Senior Specialist - Human Resources
Carol is a Human Resources post graduate from NMIMS and has 5 years of experience in Human Resources. In her free time, she loves listening to music, scrapbooking and exploring new crochet patterns for her next crochet project. She loves exploring new places to eat and her favourite dish is Sizzler. The one thing that she would never do is to watch a horror movie as she is scared of anything connected with paranormal activities or ghosts.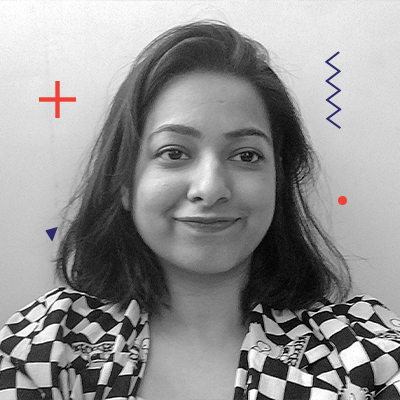 Khushi Agrawal
Senior Creative Designer
A graduate of Journalism and Mass Communication, Khushi was awkward even when she first talked to Alexa. Creating, exploring, and learning are the three words that she swears by. In her free time, she makes playlists, cries, dances to Bollywood songs, cuts her own hair, Netflix, and stresses. She is someone who doesn't like to be put in a box. One of her passions includes shitposting about aunties on social media. One can probably find her wearing some thrift fit or her dad's old jeans as she is a nut for the environment.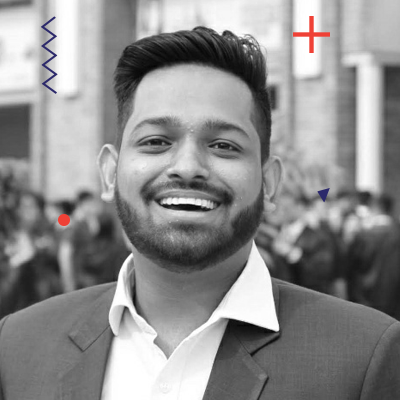 Sahil Bansal
Senior - Digital Media Specialist
Sahil, an electrical engineering graduate from Thapar University, Patiala. Within 2 years of college, he realized that electrical engineering doesn't interest him and wanted to build his career in marketing and advertising. He has 2 years of experience working in a marketing agency. He loves reading contemporary poetry and is a big-time foodie. He also occasionally loves to tap his feet on the dance floor and also likes listening to Indian indie music.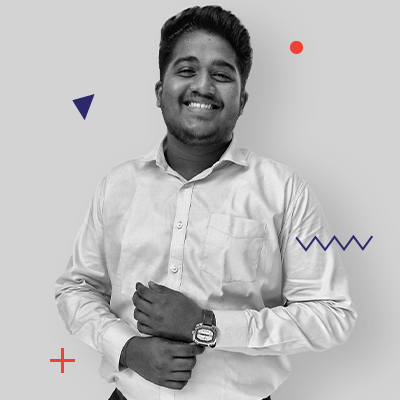 Rahul Kadam
Senior Creative Designer
Rahul, A Senior Creative Designer from India working in Creative Agency & Brands with a Bachelor's Degree in Mass Media (Advertising) and Certified in Creative Visualization & Design from Asmita Applied Art Academy. He believes in taking up the new challenges which helps his to learn and grow professionally. Apart from work you may find him on the play ground playing volleyball or on road chasing kilometers on his MTB bike.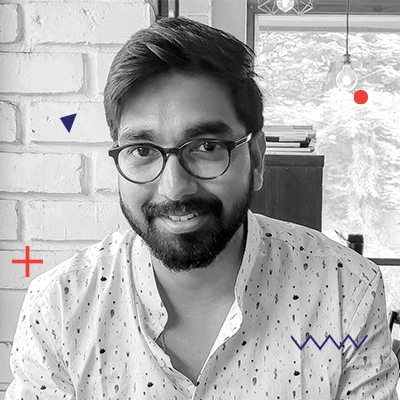 Soumyanshu Behera
Senior Producer
Soumyanshu loves stories and perhaps it's his love for stories that lured him away from a 'stable' career option of becoming a doctor someday just like his parents. Not knowing anything about all things creative, he decided to dabble in all things creative. He plunged into the world of design and after studying communication design from Symbiosis University he had built an intimate relationship with the pen and the camera. He used one to write stories and another to make them. Having worked on various projects and collecting pieces of experiences unlike another he found his place in the world of advertising. To understand it better he went to MICA where he seasoned himself with refined words to craft creative communications. When he isn't busy working on ideas, he's thinking about stories to tell, sharpening his skills behind the lens and cooking up a storm in the kitchen.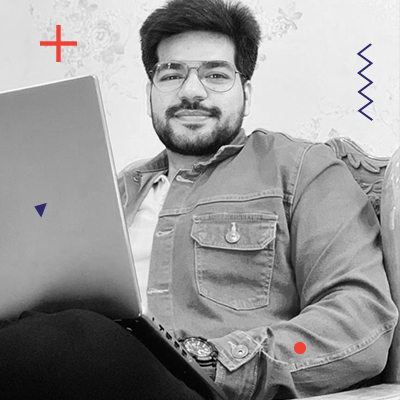 Raghove Bhargove
Sr. Ecommerce Growth Specialist - Client Success
Raghove Bhargove is a graduate of Jaypee University Of Information Technology. He loves to explore new trends in the digital marketing space and scaling ecom stores gives me a kick. He enjoys going out to new places and hate sitting ideal.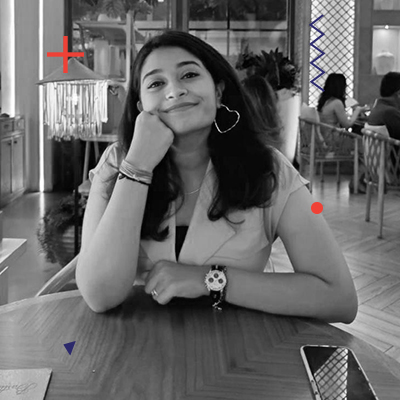 Sanskriti Chopra
Sr. Ecommerce Growth Specialist - Client Success
Sanskrit has completed her masters in marketing from Sri Balaji University, Pune. She always has her heart in digital marketing with the experience gathered over a span of multiple internships. Also, an ex-banker, loves to meet new people and socialise, often called the "Social Butterfly". Just as her name explains, she has a deep love for our culture. Adding to her skills she is a Kathak diploma and loves to practice it on days when she is not dreaming about her next food destination, filming a new reel routine or cooking. Always looking forward to traveling and learning new things and skills.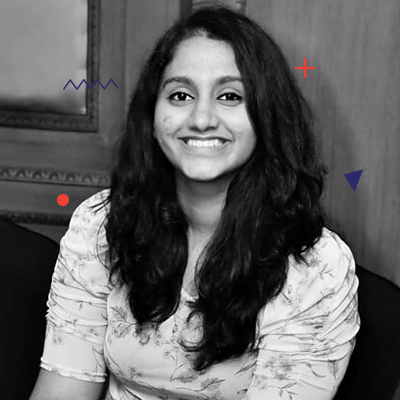 Pallavi K
Senior Specialist - Growth & Client Success
Pallavi is a marketing graduate from M.O.P. Vaishnav College for Women. She was always interested in arts so it was no surprise she chose to work in a creative environment. Pallavi carries with her a never say die attitude with it comes to her work. You can catch her playing with animals, trying new restaurants and watching movies in her free time.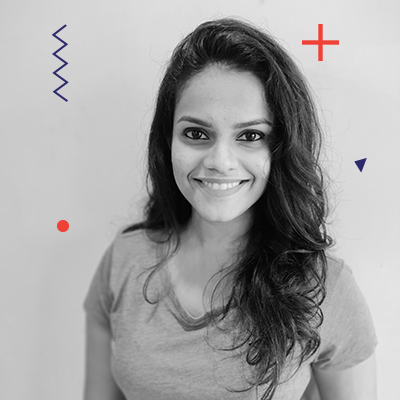 Shimna Nambiar
Senior Producer
Shimna, born and brought up in Mumbai has done her schooling and graduation in Mumbai and PGDM from Ramaiah Institute of Management, Bengaluru in Marketing & Human Resource. On the extra-curricular front, she has been active in cultural and sports events, especially badminton. Also has been part of the organizing committee for various events held in college. In her free time, she likes listening to music, dancing and enjoys Netflix series. Other than internships that she has done in the past, this would be her first job and she is quite excited about it!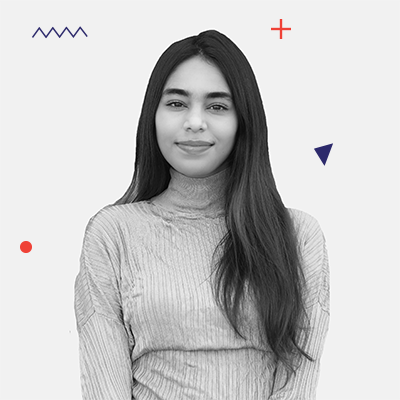 Vishakha Jeet
Senior - Creative Design
Vishakha is a graduate from National Institute of Fashion Technology with around 4 years of experience in the advertising industry. She considers her knowledge and experience as a huge achievement in this industry. She is an absolute learner and always believes in learning new things, because she thinks "life is too short to learn from your own mistakes. Learn from others" and this has been a firm belief of her life. She likes meditation, listening to music and creating illustration art. She is a smart worker, dedicated towards her work and ready to work in challenging situations. She believes in giving her 100 percent towards the growth of her organisation.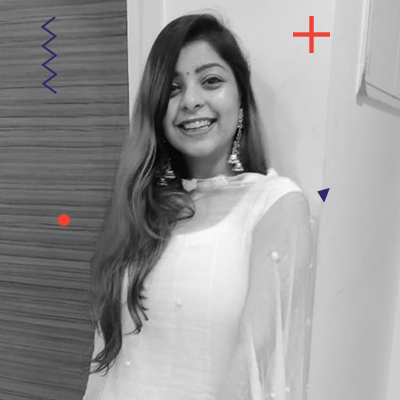 Mansi Paun
Sr. Ecommerce Growth Specialist - Social
Being a gujju, Garba and Dandiya are her go-to forms of exercise, and ice cream is the one thing she can't say no to. She has a soft spot for traveling and being adventurous (once in a while) but otherwise can be a real couch potato. Having been part of Social Beat as an intern, Mansi found true love in Social Media and enjoys every aspect of social media marketing. Always excited to learn and probably the smallest person (by size) in the group - she's super excited to be a part of the Social Beat team!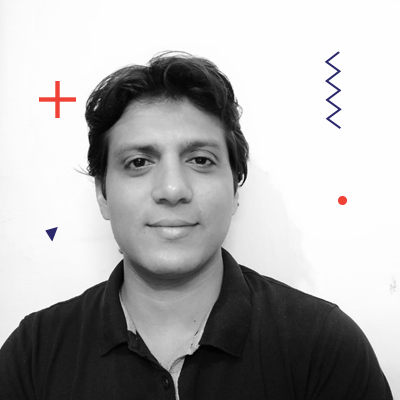 Prashant Yadav
Senior Video Script Writer
Software-Engineer | Ex-Infoscion | Ex-mobile-developer. Kerala, filter coffee and Idlis rekindled his passion and love for writing. In Pune, Prashant was part of various theatre communities for over 5 years where he acted and wrote stage-plays. He has been part of short-filmmaking - writing stories, dialogues, and just anything that can engage and entertain people. His hobbies are reading, running, swimming and listening to music enhances his creative work. He wants to create something that truly inspires people.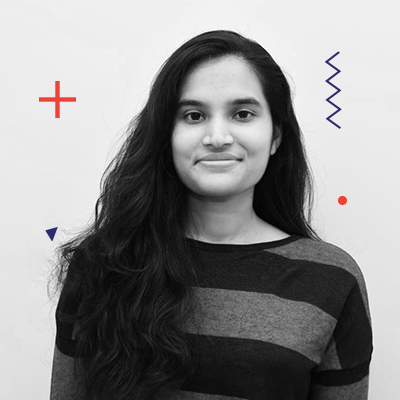 Aruna Nidamarthy
Senior Specialist - Growth & Client Success
Aruna Nidamarthy is a marketing enthusiast with a specialised degree from Symbiosis Centre for Management Studies, Pune. As a person more interested in billboards than the buildings on the streets, her ambition is to weave unforgettable stories about brands. She lives by the mantra "Everything you can imagine is real."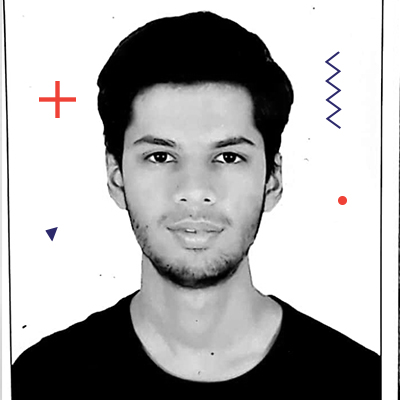 Jitendra Lalwani
Senior Specialist - Growth & Client Success
Jitendra Lalwani is a digital marketing enthusiast and he hopes to learn a lot from Social Beat during his journey here. He is a BBA graduate with dual specialization in accounts&finance as well as marketing from Symbiosis Centre for Management Studies, Pune. One of his most important value that he lives by is achieving things as a team as he has watched and played cricket since a very young age. He is a person who always would like to showcase his dedication, through sheet hard work and persistence.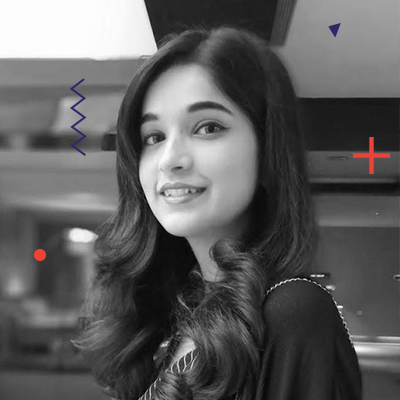 Drashti Modha
Senior - Creative Designer
Drashti is a commercial artist with 4 years of experience. She is dominated by the creative side of the brain. Understanding the design philosophy and figuring out what brings the wow factor drives her. Perfectionist to the pixel, she craves an organised way of work. You will usually find her behind a coffee cup. She loves reading, painting, exploring new places and she enjoys watching horror movies.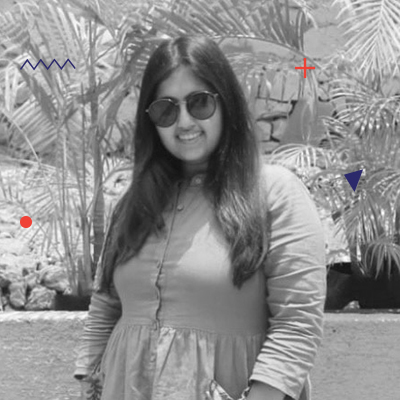 Janvi Shah
Senior Specialist - ORM
Janvi Shah has graduated in the field of Mass Media from the University of Mumbai and is also a certified Digital Marketer from IIDE. She has 6 months of work experience and has worked on 5+ brands as of now such as Amazon Prime Music India, Tata Sky, Tata Sky Binge, Religare Health Insurance, AceTute Learning, Animal Planet. Besides all of this, she is a numerologist & tarot card reader. So during her free time, she keeps learning about spiritual manifestation to release her stress. She is also a social media junkie, she likes to keep herself updated with new trends which have driven her to build her career in digital. She also loves binge-watching horror and real-life situations shows & movies. She is also a big-time foodie & a traveller. She just loves trying new food while exploring new places!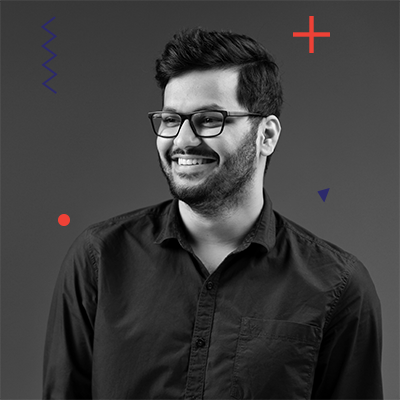 Vishal Chavan
Senior Producer
Vishal has been shooting videos since the age of ten, Nokia 6600 had surely triggered his inner desire towards visual content and film making. He has completed his Bachelor of Mass Media from Mumbai University. An experienced YouTube Content producer, now in the advertising world of visual storytelling. His goal is to create content which is bigger, better and mind-boggling. He's also a beatboxer who loves to travel on his bike and never misses watching football over the weekends.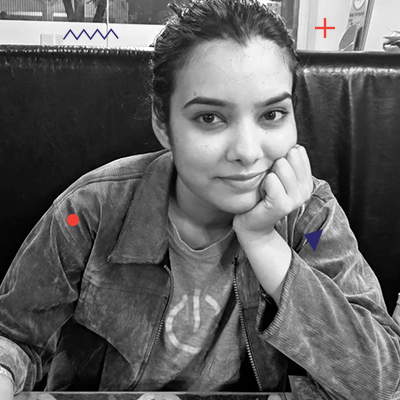 Preeti Kulkarni
Senior Specialist - Growth & Client Success
Preeti Kulkarni is a graduate with a BA in Economics and Sociology from St. Xavier's College, Mumbai. She loves to broaden her perspectives, which she thinks is useful for her role in the digital field. She is trained in Bharatnatyam and enjoys painting, reading and pottery. On the days when she's not a workaholic, she enjoys binge-watching and is a big-time sleeper!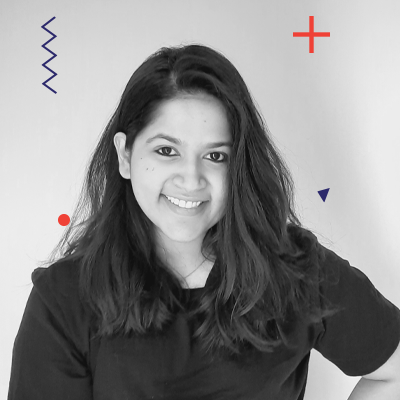 Aakashi Prasad
Sr. Creative Designer
Aakashi is a graduate of Information Science and Engineering. Having a strong inclination towards her creative side she chose to switch her career and became a designer. She can be found scribbling doodles in her free time or making crafts. She believes in 'Be Good, Do good' and loves dogs more than anything.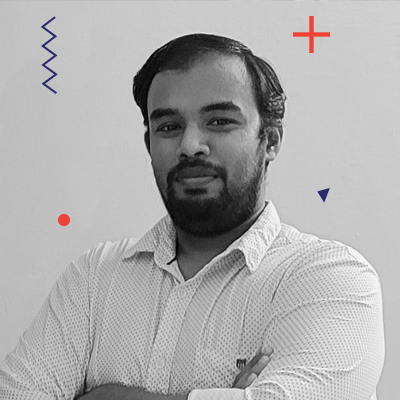 Asish Thomas
Senior Video & Motion Graphic Editor
Asish, a graduate in Visual communication and VFX, is also a passionate motion graphics designer, techie, and hardcore science enthusiast. He has experience working as a VFX artist in various Hollywood films for two years. He also loves to be on top of all think computer and science-related. His favorite pass time is watching movies, riding his bike, and going on long drives. His aim in life is to become someone his family, friends and he can be proud of. His motto is "Always be open to learning new things."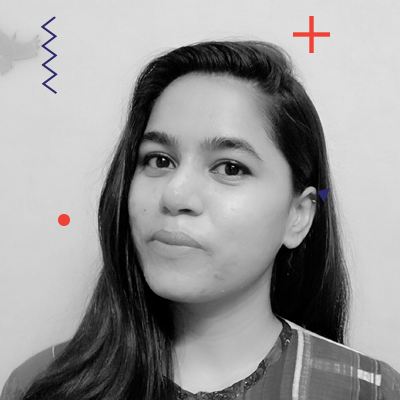 Priya Dharu
Senior Specialist - Human Resource
Being raised by an army officer, discipline is what drives Priya to work smart, hard and move forward every day. She's a B.Com graduate and has 3+ years of experience in the HR field. Moving to a different city every few years has contributed to her love for traveling, exploring and meeting new people. She's a foodie by heart, but also loves to work out. In simple words, she's a millennial with an old soul.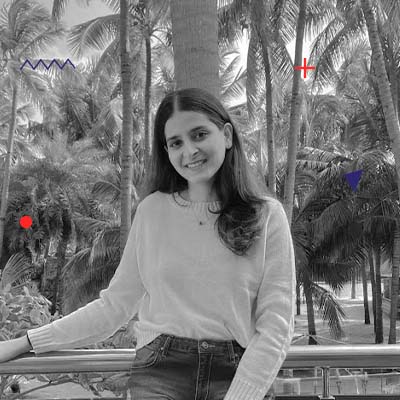 Ria Jain
Senior Specialist - Growth & Client Success
Ria is a BBA graduate from M.O.P. Vaishnav College for Women. She was working with a startup for 6 months before as a client servicing associate, and that's when she grew fond of digital marketing and knew she had to get into this field. Apart from work, she loves singing and is really passionate about it. Also, she is a big-time foodie and she tries her hands at cooking sometimes!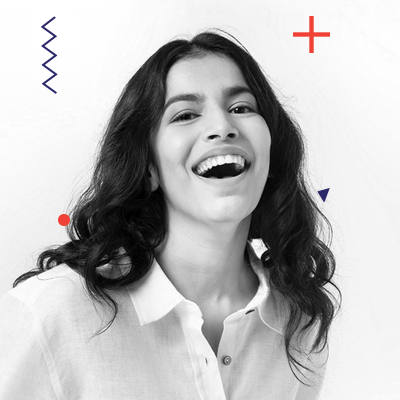 Neha Jain
Senior Specialist - Growth & Client Success
An artist at heart, Neha, has over two years of experience working as an analyst at KPMG, and she has a formal background in Commerce from Mount Carmel, Bangalore. Her experiences working as a freelance model on projects for numerous fashion, lifestyle, and beauty brands pushed her towards exploring her creativity further by starting a career in marketing. She has a flair for identifying new social media trends and loves to use those insights to produce results. She still loves modeling in her free time and working with other creatives in the space. She is also a trained dancer and an avid painter. You will never see her without a smile and a helpful hand always ready to take on a challenge.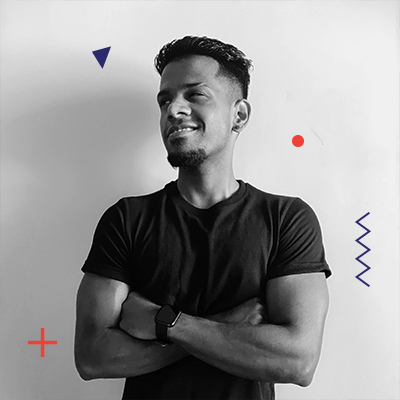 Thanesh Chandrashekhar
Sr. Video and Motion Graphics Editor
Thanesh is a copywriter turned motion graphic designer. He comes with 2 years of experience. He loves marketing, decoding the science behind consumer insights and curating videos and designing animations. In his free time, he is found experimenting new recipes in the kitchen or binge watching anime.
Darshana G
Senior Social Media Specialist
Darshana is a BBA graduate from Stella Maris College who always knew she wanted to join a creative field after graduation. Always curious about everything around her, she is easily distracted by cats & the sky, is always up for a movie night, loves trying out new restaurants. A stubborn hoarder, You'll also find her endlessly watching the most random videos on YouTube or reruns of her all time fav show-'The Office'.
Abhishek Veerababuji
Senior Growth and Client Success Specialist
Abhishek is an engineering graduate who decided against pursuing a career in it and in a way it is his contribution to the engineering world. He is an avid reader, writer, motorhead, and techie and also dabbles in the culinary arts. Much like his fragmented personality, he dons many roles in the workplace and proudly identifies himself as a jack of all trades (it is actually a compliment, google it). He likes limited socialising and hates small talk. He is fascinated with the power of social media and aims to scale that unconquerable mountain to influence, sell, and promote anything and everything on this planet.
Simran Jain
Senior Growth and Client Success Specialist
Simran is an Electronic Media graduate from M.O.P Vaishnav College and an MBA from Symbiosis International University. She specializes in Advertising and comes with 2+ years of work experience. She has had an opportunity to work for brands from different industries like fashion, real estate, e-commerce, hospitality etc. Simran's research paper titled 'Colour Psychology in Packaging and its effect on the Buying Behaviour among millennials' got published in the International Journal of Advances in Engineering and Management in August 2021. She is a lover of historical places and beaches and enjoys baking in her free time.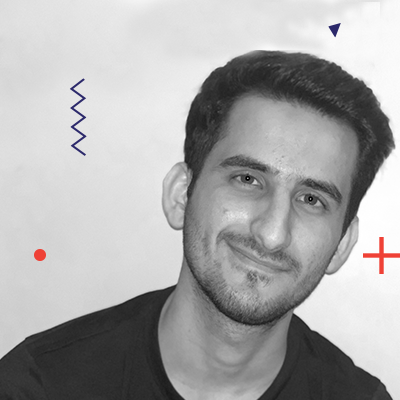 Arish Kotwal
Specialist - Influencer Marketing
Arish Kotwal graduated from Jai Hind College in Mumbai with a Bachelors degree in Mass Media. He is really passionate about marketing and its something he loves doing. He is the kind of guy who learns from any and all types of experiences, be it while working with Hindustan Unilever or ByteDance. He loves watching and playing and has an affinity towards long drives. He really aspires to learn more and more every day about the influencer marketing sector and understand every bit.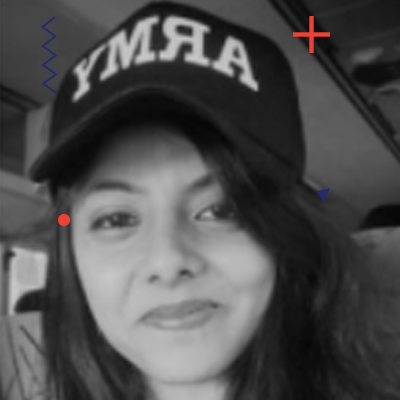 Drashti Shah
Specialist - Growth & Client Success
Drashti is a Management Graduate and a Jewelry Designer having worked in the industry for around 2 years. She loves everything Art and spending time in nature, enjoys long walks, and building meaningful connections with people. She is someone who now desires to travel the world, explore new cultures and meet new people. You will often find her sleeping, reading, listening to music, watching makeup tutorials, and finding new hobbies in her free time. An enthusiastic learner always looking for new opportunities contributing to her growth.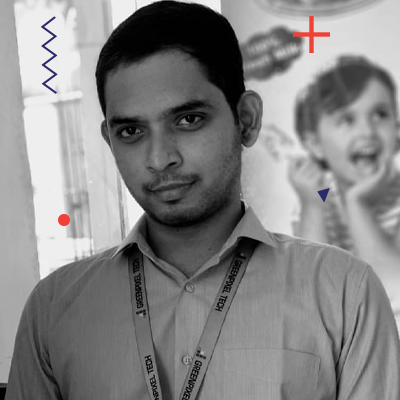 Ruban Chakravarthy
Digital Media Specialist
Ruban is a B.E graduate who loves to learn and adapt to new challenges. With Social Beat, he started as an intern who likes to achieve goals and move up the ladder in his Digital Marketing Journey. He loves amusing people be it new or his best buddies. He feels Noble to be a proud Farmer's son. He is an awkward conversation starter who is born and bought up from Gateway of South India, Chennai. He takes inspiration from the quote "Life's simple you make choices and you don't look back". He loves music and video games. He is a state-level Hockey player who has huge respect for the sports since it ticks his adrenaline rush so he turns to football and cricket at weekends and is a fan of Manchester United, Royal Challengers Bangalore.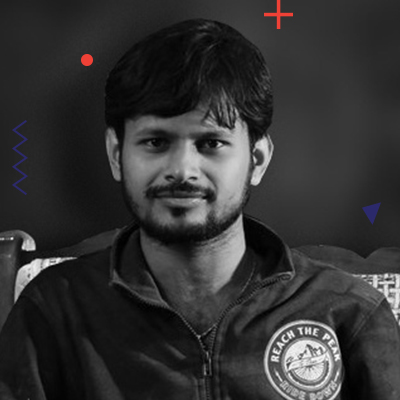 Vivek N Patil
Digital Media Specialist
Vivek Patil is a postgraduate in Marketing and HR (MBA) from Bangalore University. He has been doing Digital Marketing for the past 3 years. Vivek is a foodie. Loves to play cricket (RCBian ESCN), travel, read books and listen to music.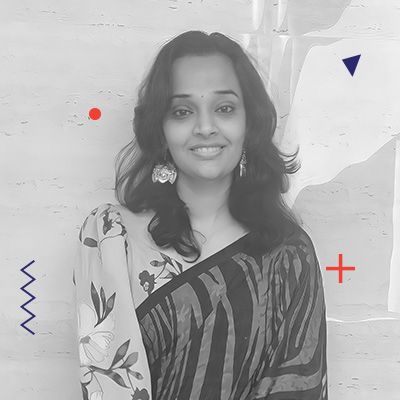 Roopika Subramanian
Creative Designer
Roopika, a post-grad of Computer Science, has always had her heart in the field of art. A passionate mom who loves fashion, travel and food. On weekends you can find her mediating between her kids. Also lives by the quote "Nap time is my Happy Hour"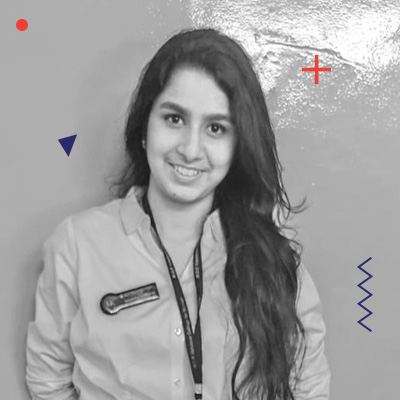 Aninditha Sridharan
Specialist - Growth & Client Success
Aninditha is a marketing graduate from M.O.P. Vaishnav College For Women. She believes in utilising her optimum potential in her career. She has been fond of advertisements since childhood, and realised her passion for digital advertising after interning in the field. Personally, she's an ambivert, and especially becomes the "Ranveer Singh" of the group while interacting with like-minded individuals.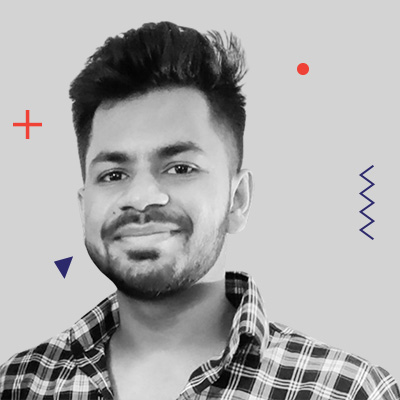 Aniket Katore
Specialist - Growth & Client Success
Aniket has an experience of 3+ years in Facebook Advertising as a freelancer and employee as well. He had worked and scaled 15+ e-commerce brands single-handedly through Facebook Ads. And managed over $150K+ ad spent. He graduated from NIT Silchar as a mechanical engineer but turned into a digital marketer. A fitness freak but a foodie as well. Love to do investing and read business books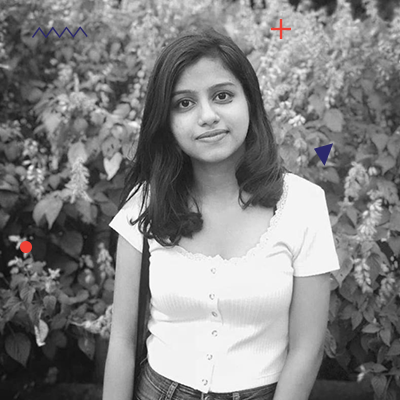 Pinky Rout
Specialist - Analytics
Pinky Rout (She/Her) is a BBA graduate from Women's Christian College and loves to spend her time volunteering in a non-profit organization. She strongly believes in the words of Steve Jobs and tries to follow them in her life "Your time is limited, so don't waste it living someone else's life." You would find her cooking something during her free time or watching anime/documentaries or reading books on politics, non-fiction, etc. With Social Beat, she wants to improve her digital marketing skills and obtain strong knowledge in Google Ads, Analytics, SEO, etc.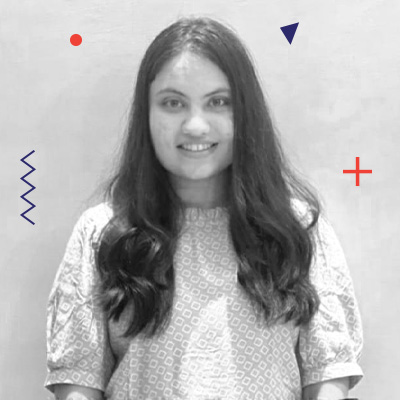 Priya Shah
Specialist - Growth & Client Success
Priya did her MBA (communication management) from Symbiosis International (deemed) University, Pune and also holds a PG certification in Media & Entertainment Management from MICA, Ahmedabad. She loves to travel, explore new places and cultures. In her free-time, you'll either catch her sleeping or playing games and solving puzzles. She believes, "Creativity is equal to problem solving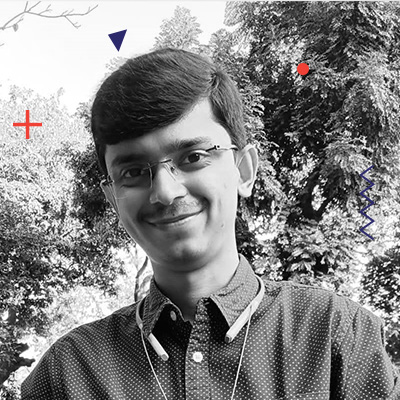 Shubham Amritkar
Specialist - Growth & Client Success
An MBA Marketing professional with a BE degree in Mechanical Engineering and a year of an experience in the banking industry. Loved advertising since childhood, had a knack for writing poems during my teenage, discovered a love for writing during engineering and gave it a direction through my MBA. My Love for animals and nature has no bounds. Animals taught me how to love selflessly and nature taught me how to live happily. A simple but thoughtful person with a blend of creativity and positivity towards work and life. Hoping to give my creativity a direction and write my own ads one day!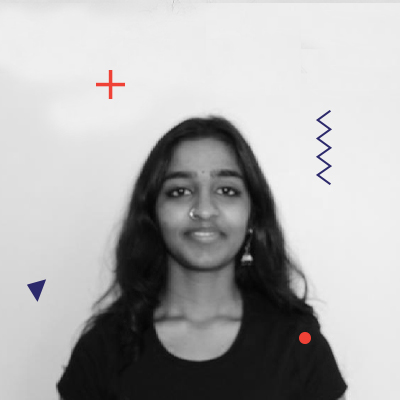 Adithi Mohan
Content Marketing Specialist
Adithi Mohan, hailing from a Malayalee-Tamilian family brought up at Bangalore. Schooling at Delhi Public School, Bangalore North and graduation at Manipal Institute of Communication, Manipal. Did her internships at Brandshark Digital Marketing Agency in the domain of Content Writing and also at Pregnancy to Parenthood, a USA based blog site. Trained in Carnatic Music and Bharatanatyam. Passionate about writing, sketching, and painting with a flair of interest in music, films, and books.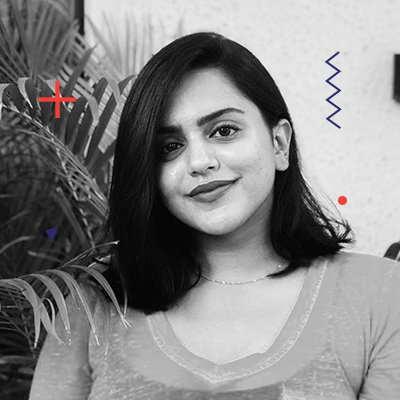 Parinita Venkat
Senior Specialist - Growth & Client Success
Being an ex-thespian and journalism student; Parinita brings a unique blend of creative, responsible and engaging content. Writing has always been a form of self-expression for her. When she's not writing, she likes to pamper "doggos", teach makeup and watch "The Office".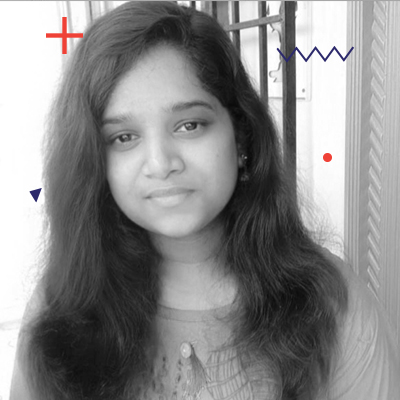 Harshini Arunachalam
Web Project Coordinator
Harshini is a person who is positive about every aspect of life. There are many things which she likes to do, to see, and to experience. She is an Engineering Graduate from CIPET and she wishes to be unique and to explore challenges and opportunities to prove herself. In her free time, she likes dancing, listening to soft music and cooking.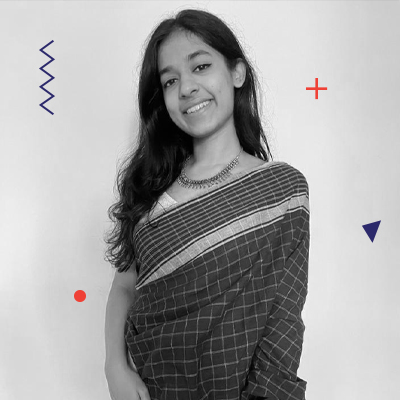 Divyata Muralidharan
Specialist - Social Media
A graduate from FLAME University, Divyata has a large range of interests, and will find something in common with whomever she speaks with. Get her started about films and TV shows and you're in for a longer conversation than you had expected. In addition to her brilliant sense of humor, she thinks humility is another one of her strengths.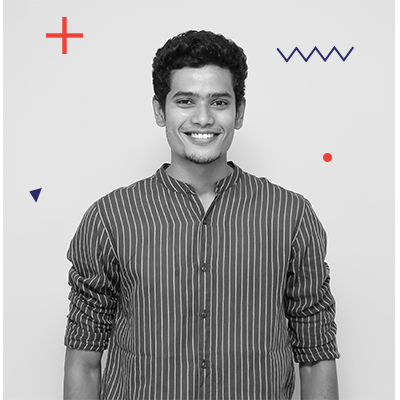 Pawan Alex
Creative Producer
Pawan Alex a Chennai boy, graduated from Loyola College with a degree in Visual Communication. Being a dancer from a very young age made him realize how much he enjoyed being on stage which developed his passion for acting as well! Entertaining people and being in front of the camera is what he enjoys the most. Most of his days are spent at Sathyam theatre or at the dance studio. He's also worked as an executive producer in a production house for 4 years. Always a fan of bringing something new to the table and enjoys experimenting with new ways to bring out content which has now led him to be a part of Social Beat. In short, he would love to explore everything life has to offer.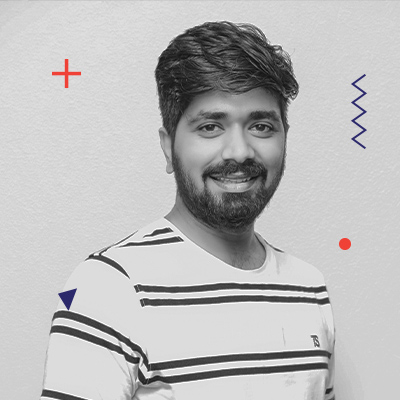 ajeeth hary
Video & Motion Graphics Editor
Ajeeth is from Pondicherry. He has 4 Years of experience and has worked in lyric videos for blockbuster movies like Kaala, 2.0 and Darbar. He loves to learn and explore new ideas in creating Motion Graphic Contents everyday. Listening to Music is his hobby while working, it makes his work easy and gives some magical ideas for work. He learnt motion graphics out of interest and is a very good listener and hard worker.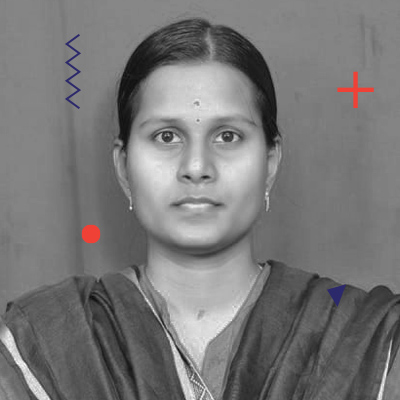 Priya V
Digital Media Specialist
Priya is a computer science and engineering Graduate from chennai. She loves to take all the trial and error learning methods. She loves to enjoy food and music.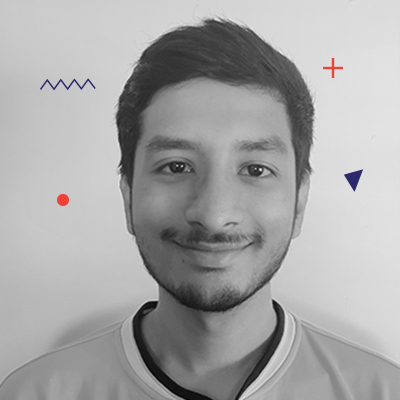 Calve Arvind
Specialist - Growth & Client Success
Arvind studied Business Administration at Loyola College. He is a passionate individual with strong beliefs and always willing to learn something new. He loves keeping himself busy and hates staying idle for too long. He has 1 year of experience working at a startup where he tried his hand in Operations, App Testing, Customer Relations, Marketing as well as content writing. In his free time, he loves watching sports like Football and F1 as well as playing videogames. He loves dogs and raises a naughty little Doberman pup!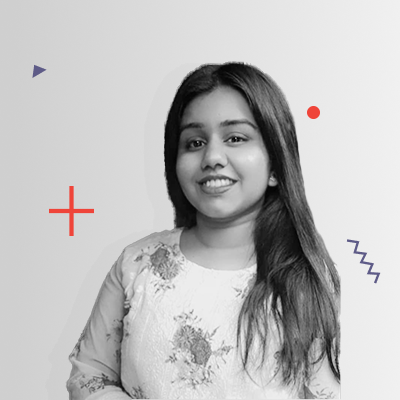 Sheetal Sahu
UX Specialist
Sheetal Sahu, a Computer Science graduate, is a crazy, fun, and pizza-loving designer who is curious about people, their behavior, and how they interact with mobile/digital products. She believes in exploration and aims to make people's life easier by her design work. Apart from being a passionate designer, she loves to read books and listen to music. Being inspired by James Clear, her life mantra is "Be the designer of your world and not merely the consumer of it."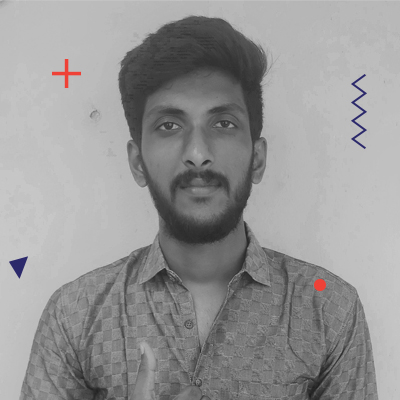 Yokesh G
Digital Media Specialist
Yokesh G, has completed his BE Mechanical engineering at Panimalar engineering college. He is looking forward to working on a digital marketing platform. He plays cricket and watches movies during the weekends.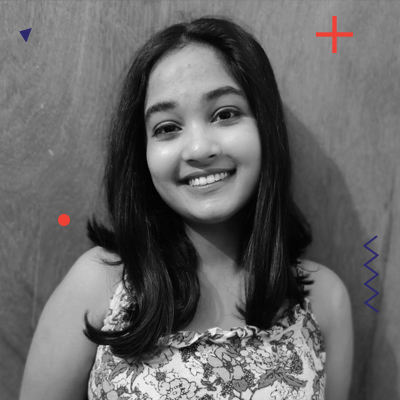 Tanisha Verma
Content Marketing Specialist
Tanisha has a degree in English literature from Delhi University. She started her career as a Content Marketing intern and has been loyal to it. She likes to explore new avenues in her field, accepting every challenge that comes her way. Her working style can be summed up as 'the sweet spot between smart work and hard work'. In her personal life, she loves to binge-watch shows (open for new recommendations), write horror stories, and read weird history facts. She is infamous among her friends for being obsessed with sandwiches, be it making one at 3 AM or eating one at every odd location.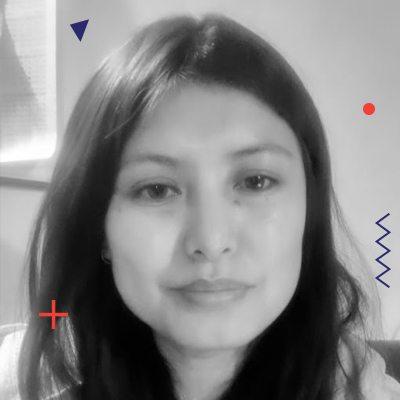 Stanzin Zespal
Digital Media Specialist
Stanzin has worked for IT consulting companies as a delivery lead for the clients to fill IT resources, is a graduate in IT engineering, and holds a PGDM in International Business. Stanzin believes in moving forward in an ever-changing world and therefore decided to move her career from recruitment to a Digital Marketing space. She is of the view that real growth is in unlearning and embracing new changes in life. She highly regards human values, along with uncomplicating things and unapologetically being yourself and using your true unique self to traverse through life. She is also very excited about the advent of the new age of technology and how that will change the world as we know it.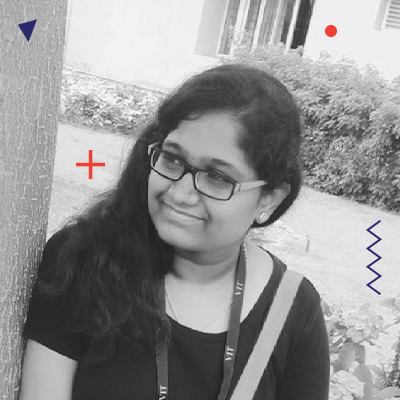 Srinidhi s
Creative Designer
Srinidhi Srinivas is an Advertising Design graduate from Icat Design and Media college. "Less is more" is something she aims and believes in to create a beautiful and minimalistic design. Her major skill is in Branding but loves and enjoys designing. Srinidhi is a foodie and loves traveling. She also loves reading books, dancing, and listening to music.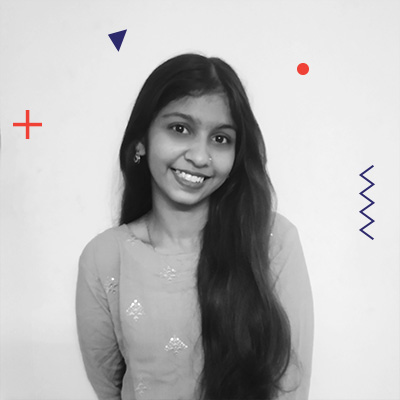 Vedehi Mundhra
Specialist - Growth & Client Success
Vedehi is a business administration graduate from MOP Vaishnav college, Chennai. She has always been interested in presenting complicated ideas in a simple yet appealing illustrative form. During her college days she helped in organizing and managing AARAMBH 2.0 World's largest virtual youth fest powered by Ifortis corporate and worked with brands like Spotify, PepsiCo India and Unacademy under Viral fission as part of her internships. She is an ambivert and wants to help everyone find their purpose by serving the right target audience. She loves catching sunrises and sunsets alongside listening to music and binge watching kdramas.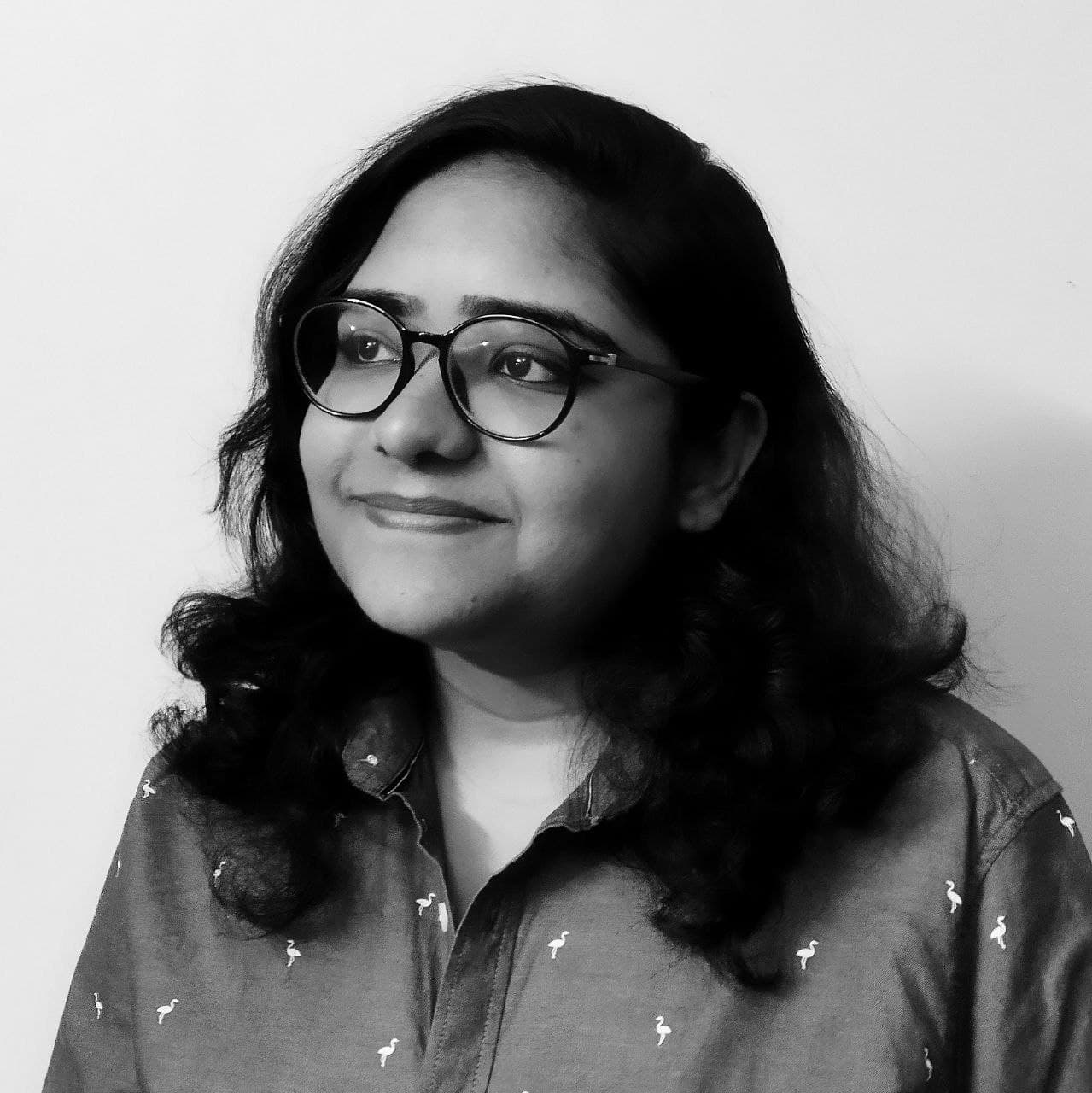 Bhawana Garg
Digital Media Specialist
Bhawana Garg has completed her Btech last year from ITS Engineering college. She edited a few videos as a freelancer during her free time after college and studied Digital Marketing on her own as she found this field very interesting and fun to learn and implement. She did Ad Search Certification from google to learn about Google Ads Search in detail. She is a food lover and enjoys both cooking as well as eating.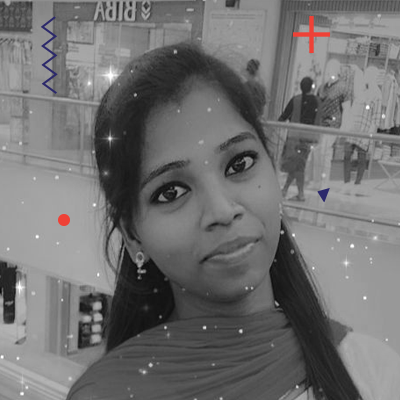 SUMITHRA S
Specialist - Accounts
Sumithra is an undergraduate in B.Com - Corporate Secretaryship and has done a post graduation MBA in Finance. She is interested in learning new things, and enjoys dancing. Her motto in life is to achieve something great.
Manav Chawla
Digital Media Specialist
Manav has completed his graduation from Loyola College majoring in Statistics and has previously interned at a SaaS company in the marketing department. His interest in numbers combined with his love for creativity has brought him to Paid Media. He always believes in learning new things, because he once read "Resilience to new is the ticket to irrelevance" and this has been a firm belief since. He says sports is his middle name and you can call him anytime to play Cricket, Football, Tennis, Squash, Badminton or Table tennis. After work you can find him either in the kitchen cooking/baking, working out or binge watching tv shows. Also, he is low-key proud of his string art and constantly tries out new craftwork.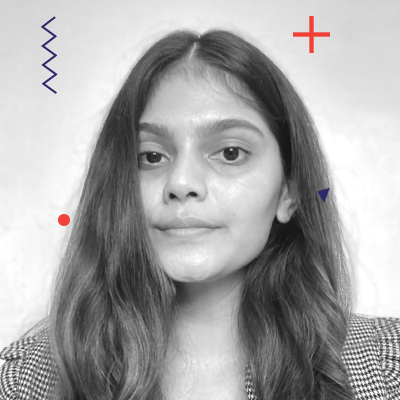 Daksha H
Creative Design
Daksha is an electronics and communication engineer who's been extremely fond of art since she was little. She is someone who indulges in re-designing and re-organizing parts of her house during her free time or when she is stressed. She sees art as a form of expression and she rediscovered her creative abilities and love for art during the lock-down in the year 2020. Ever since then art has been her go-to for every mood and acts as an escape from the ordinary world. She has a zest for learning new things, meeting new people, and openly extending her boundaries so that she never misses an opportunity to showcase her talent. Apart from all this, she enjoys swimming, traveling, and binge eating chocolates.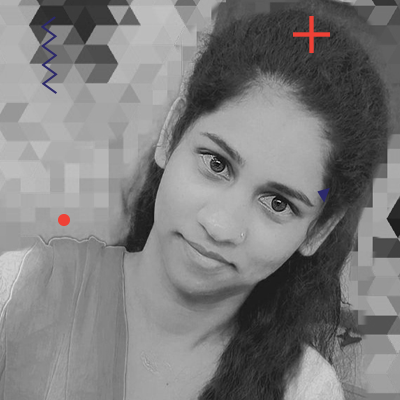 Deepika c
Specialist - Accountant
Deepika enjoys drawing and writing stories in her spare time. She is a foodie and loves trying different cuisine. Her ambition is to achieve something in life that her mom is proud of.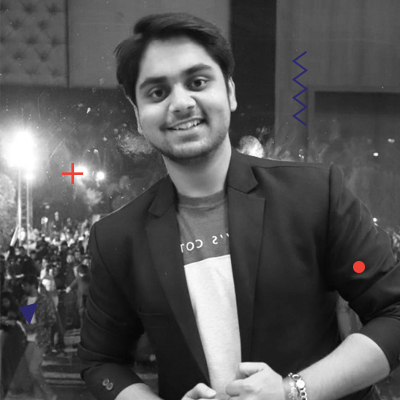 Dilip Chander Banothu
ORM Specialist
A B.tech graduate and MBA postgraduate. A strong combination of engineering, digital marketing, and corporate background. His previous organization and work role taught him not to settle for less and to keep challenging himself with every opportunity. He loves to cook and try different cuisines. He also likes to read, write stories, and travel. He loves to socialize with people, is a great listener, and is a foosball player.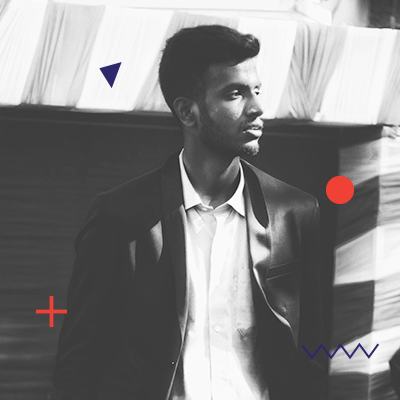 Vignesh j
Creative Copywriter
Beware of the serial napper! A basketball player with an eye for gaming and naps. When he's not on the court you can catch him online playing call of duty or comfortably tucked in ready to catch some Zs. His recent interests include coffee because the napping is getting out of hand, memory foam pillows for better napping, and sleep-inducing Asmr videos because it's tough to sleep in the night with all that napping. He also on some levels might be kinda funny.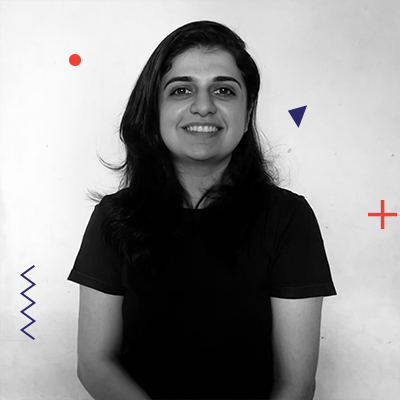 Kashmira Pochkhanawala
Social Media Specialist
Kashmira Pochkhanwala is a social media junkie who studied Digital Marketing & Branding at the National Institute of Information Technology (NIIT). A gamer at heart who started making content on YouTube & Instagram in 2018, learned her way up through internships & freelancing. She loves to explore - be it travel or music & can listen to music for hours! Her love for travel has made her cover almost all of India & the journey continues. She loves consuming content and is a complete Bollywood buff. Her life's motto is "Harvanu-farvanu, khavanu-pivanu, aaram karvanu, majja ni life!" (Travel, eat, chill and enjoy life).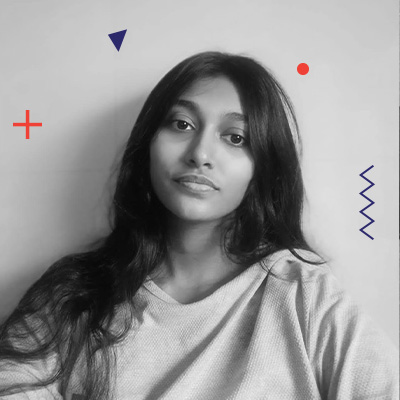 Jyotica Jain
Digital Media Specialist
Jyotica is a BBA graduate from M.O.P Vaishnav college, having keen interest in Marketing and finance. She believes that her analytical skills, creative mind and an eye for detail have drawn her to the field of Digital Marketing. She is interested in working with anything that deals with numbers and being creative. She believes in living by the line & quote "knock it till you try it" She loves travelling and meeting new people. She's always up for exploring and learning new things. She spends most of her free time listening to music, reading books and writing.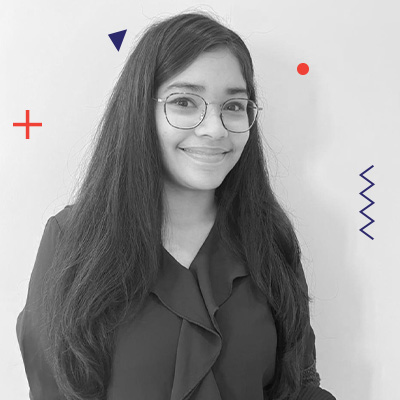 Sakshi Jain
Specialist - Growth & Client Success
Sakshi graduated from M.O.P Vaishnav College, with a focus in commerce. To begin with, she is a creative enthusiast, who loves photoshop, make-up and everything aesthetic. Her love for social media and passion towards creating brand stories has driven her to build a career in the Digital world. Having curiosity to learn and explore the Digital industry keeps her going. Beyond work, she enjoys long drives, K-Dramas and board games.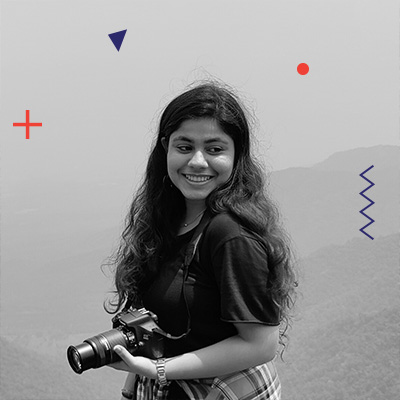 Thrisha Nair
Specialist - Growth & Client Success
Thrisha is a Media graduate from MOP Vaishnav College with a passion for Public Speaking. She is an Extra Extrovert who loves to have meaningful conversations and has anchored many events, including Rotaract and Rotary International. She is a social person who has worked as a Part-timer for 1.5 Years as Social Media Manager. She is into Photography, Editing, and Graphic Designing - in short, she is an entire Media Package with a huge heart for traveling.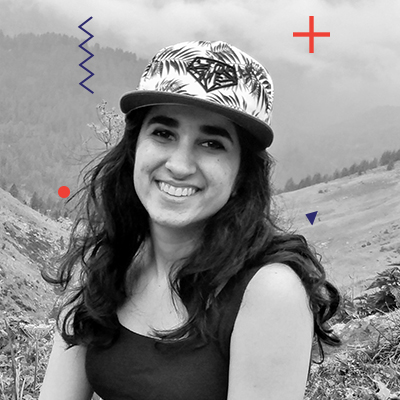 Twinkle Moolchandani
Creative Strategist
A painter from childhood, Twinkle is a nature enthusiast who loves symmetry and organic shapes. Having done her master's in Creative Advertising, she is passionately driven to create not only aesthetically pleasing creatives but also insightful and emotionally driven strategies. A big-time workaholic, fitness enthusiast, and a party lover, Twinkle loves to keep finding new hobbies to engage herself in. Part-time, she is also a proud pet parent of a dog, guinea pig, fishes, birds, and a wild cat. Cooking, traveling, and driving are her go-to therapists. An enthusiastic and fast learner, she always looks for opportunities that will contribute to her growth.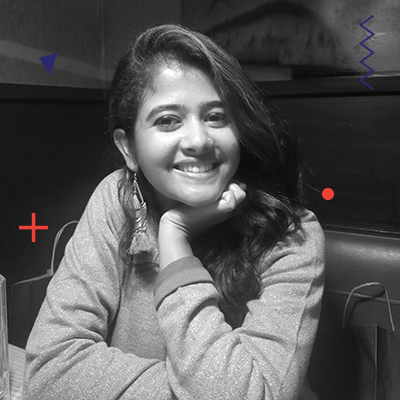 Arunima Sharma
Specialist - Growth & Client Success
After seven years of working in Broadcast journalism, Arunima now jumps to start her digital marketing career here at Social Beat. She has formerly worked with WION, Newslaundry, and NewsX, among others. She has built years of expertise in content writing, and video content creation. A social media enthusiast, she mostly spends her Sunday watching reels. Besides that, she loves to travel, have delicious cuisines, and read.
Hemanth Kumar
SEO Specialist
Hemanth Kumar is an engineer by education but an SEO by profession. He loves everything about the internet and the long-term thinking and data-driven strategizing needed for optimizing websites is what made him choose SEO as a career. He is innately curious and loves trying out new things both in SEO as well as in life as a whole. In his free time, Hemanth can be found trying out new cuisines, ticking off places on his travel checklist, watching critically acclaimed movies/TV shows, reading books, or supporting his beloved football club, Arsenal FC.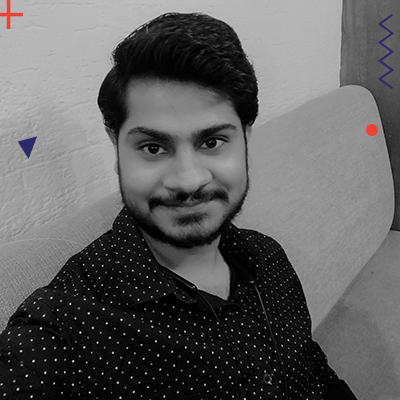 Shashank Anand
Digital Media Specialist
Shashank Anand was born and brought up in Bihar. In 2017, He pursue a bachelor's degree in BBA in Bangalore. During the pandemic, he opened a blog website where one of his friends was writing down content and he was handling the website. His hobbies are playing cricket, video games, and listening to music.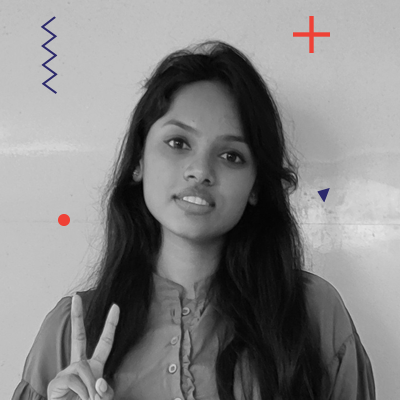 Kalaimathi Jaganathan
Creative Designer
Kalaimathi is a Home science & interior designer graduate from S.I.E.T Chennai. Previously she worked as a graphic designer in GP strategies for one and half years. She is a person who enjoys learning new facts to acquire new knowledge and challenge herself. Moreover, she is a water colour artist who likes to do portraits but still struggles to do landscape. In the meantime, she loves sketching, watching series, playing games and likes to take inspiration from 2D anime characters seriously.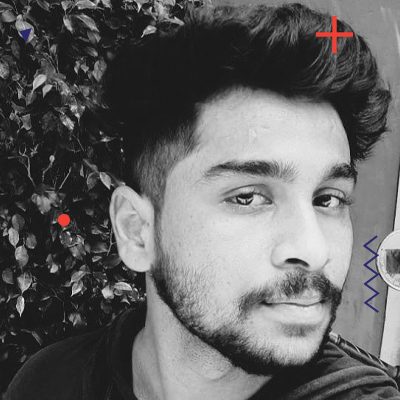 VIGNESH KRISHNA A S
Web Developer
Vignesh has completed his graduation in Electrical. He loves to develop websites and mobile applications. Apart from work he is very passionate about video games and cricket. He enjoys hiking and makes sure to go on a hiking adventure at least once a month.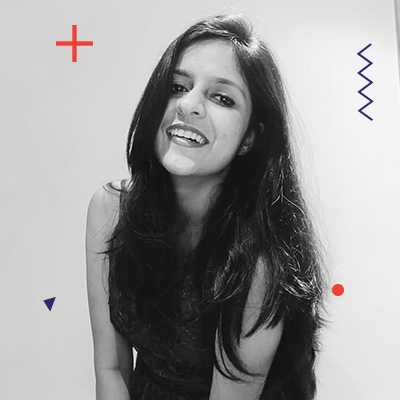 Shreya Chauhan
Specialist - Growth & Client Success
Shreya Chauhan is a Journalism graduate with the probable characteristics of being a critical thinker, problem-solver, and of course foot-in-her-mouth. But she carved her own niche in social media with her passion for socializing and marketing. The wonders start from her stint into being an entrepreneur with her small business Aromatic Potions. Travelling and food are her next best things in life. She can't give up F.R.I.E.N.D.S for God's sake none. But also, Shreya doesn't share food!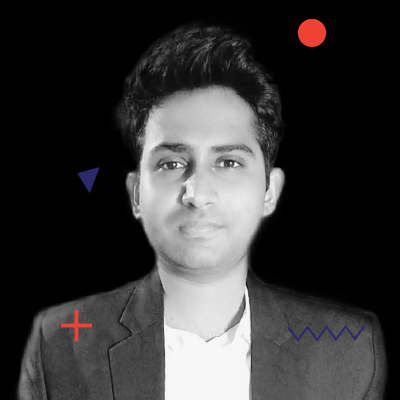 Shahid Anwar
SEO Specialist
Shahid Anwar is a BCom graduate from the University of Delhi. He is a Digital Marketing enthusiast and Storyteller. His love and passion for digital marketing are evident from his various certificate courses. He is a self-trained Digital Marketer who started his marketing journey by creating a blogging website during his college days. He possesses sound SEO and marketing knowledge. He's always up with his unique ideas to solve marketing challenges. He is an ardent reader and a huge fan of SRK. Also, He's a foodie and a football player who loves to spend time with his family.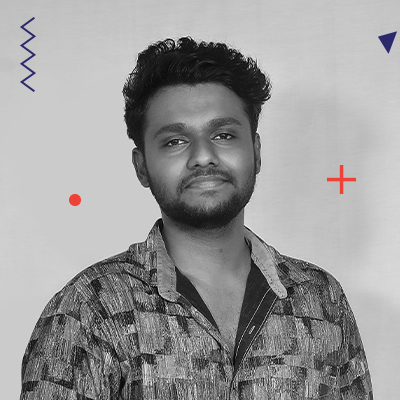 Robinson Yovelraj
Video & Motion Graphics Editor
Robinson Yovelraj is a Civil Engineering graduate from Vel tech high-tech Engineering college. He worked at Sutherland as a Technical support associate servicing for Amazon. After grabbing an interest in design, he started learning Designing and joined Amara Muzik as a Graphic designer by 2021, which made him learn and explore more in creating videos and motion graphics. This interest made him step forward and grab a career as a Motion graphic designer. He is glad to join Social beat.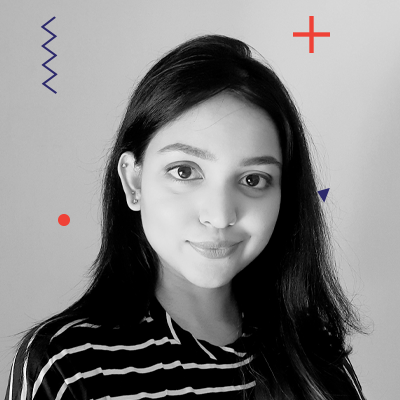 Bhavya Mathur
Creative Strategist
Bhavya is a designer and creative strategist. She has secured her bachelor's in design from the National Institute of Fashion Technology, Mumbai and specializes in branding and digital marketing. With inherent user empathy, creative thinking, and visualization skills, she has successfully delivered multiple branding, marketing, and design projects across industries. Her current aspirational goal in life is to work in the creative industry while traveling around the world on a cruise. She can binge-watch 18 hours of Netflix without batting an eyelid.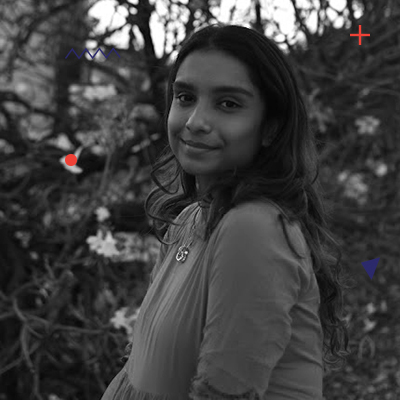 Nitty Lawrance
Specialist - Growth & Client Success
A Psychology graduate from Brunel University London, and a MICAn. Her background in Psychology, with a constant fascination with the world of social media and marketing, along with a brain full of crazy and not-so-crazy ideas pushed her to pursue a career in Digital Marketing. Besides marketing, she is an ardent foodie, animal lover, and musicaholic. She thrives on meeting new people and having conversations with them about everything and anything under the sun.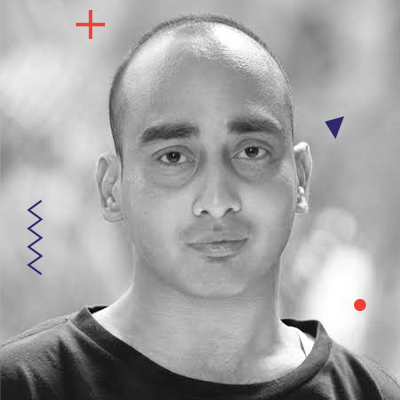 Abhimanyu Kumar
Creative Copywriter
Abhimanyu Singh is a TISS Bombay graduate; born & brought up in Jharkhand. He has co-directed an award-winning documentary and a PSA which screened at the American Consulate in Mumbai. On the scale of Gulzar to Rosesh, he rates himself as Kaccha Kela. He likes traveling for whatever reasons and prefers sitting idle to being in a boring assembly.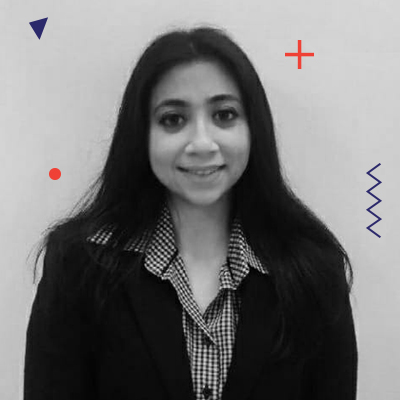 Drishika Goenka
Specialist - Growth & Client Success
Drishika Goenka is a graduate of Jain University, Bangalore. She is a social media enthusiast, eager to grow and learn every day. A highly driven and motivated individual who wants to change the game one day. During her free time, she loves to dance and work out. She is always open to meeting new people and celebrating the little moments of life.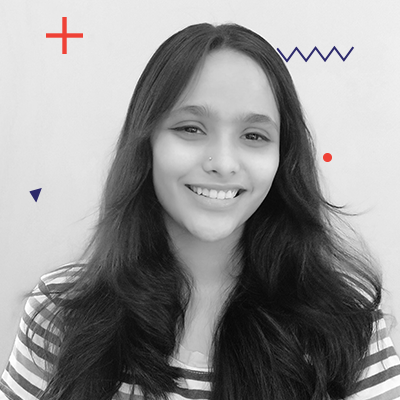 Varsha L
Specialist- Content Marketing
Varsha has done her MBA in Marketing and Hr from Sastra University. She would describe herself as an ambivert who spends most of her time reading books and listening to music. She is quirky, sweet, a good listener, and shows her love through food. Varsha's end goal in life is to retire in a huge mansion and adopt as many dogs as possible. When she is not working, you will probably find her playing with my dogs, graphic designing, drawing or admiring sunsets.
Khushi Challani
Specialist - Growth & Client Success
Khushi is a marketing graduate from M.O.P Vaishnav College for Women. She has an overall experience of 2 years in the Digital field. Previously she has worked as a Social Media Advertising Executive at Hashtag Inc. She enjoys watching series, being around friends and exploring new places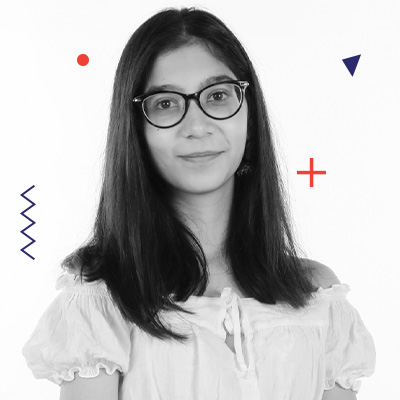 Gauri Shukla
Creative Designer
A hard-working, creative graphic designer who has great attention to detail. I enjoy new and challenging projects that push me to learn more in the great field of design. I bring a range of art and design disciplines to every project I work on.Apart from that I like cooking and watching movies as it helps me unwind after a tough day.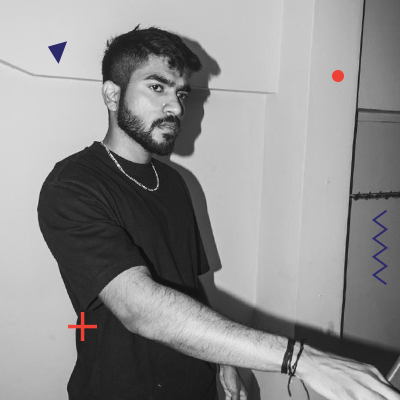 Aman Jude Alexander
Brand Strategist
Aman Jude Alexander is an all rounder with a history in modelling, basketball, music and all things food & beverage. A graduate from the FLAME Scholar's Program with a focus on Business & Branding, all while being passionate about curating events & experiences for all those around him with his brainchild- OneTeam Entertainment. His goal is to travel to different places, gain exposure and garner different perspectives from it. If someone wants a fresh way of tackling any matter, they know who they're going to consult first.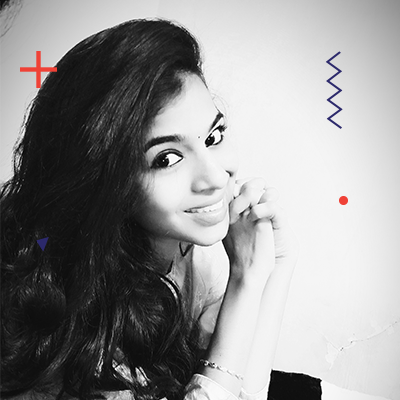 Ragavi N
Specialist - Accounts
Ragavi has completed her B.Comm (Accounting & Finance) and her MBA (Finance) from Madras University. She absolutely loves cooking and takes up tailoring in her leisure time. Her dad and mom are her heroes and she absolutely adores them to bits. She is super extroverted and loves spending time with people and talking to them.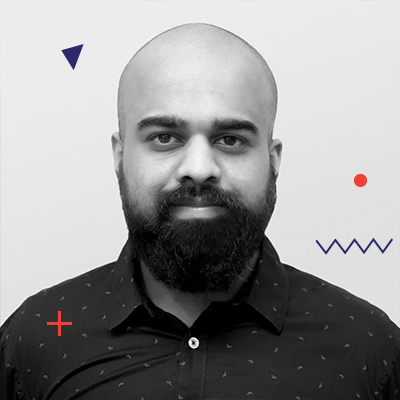 Elton Fernandes
Specialist - Growth & Client Success
After completing a post-grad course in digital marketing from MICA, Elton founded an e-learning startup for extracurricular education and life skills development. A commerce graduate with experience in sales and marketing, Elton is passionate about building brands digitally. His love for music runs deep in his veins and is only rivaled by his obsession for football. He is also a photography enthusiast, an online gaming fanatic, and spends most of his free time playing the guitar or piano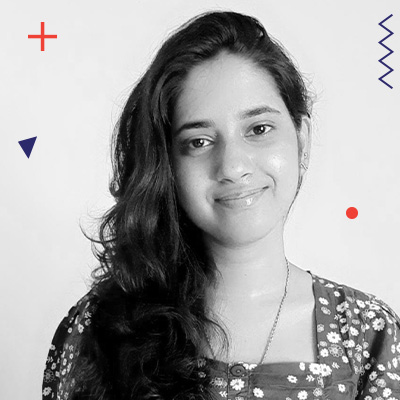 Annuradha Dey
Creative Copywriter
Annuradha completed her graduation in Journalism and Mass Communication from Birla Global University. Advertising has always interested her, and that is what brings her here. Believe it or not, she is the kind who would not skip even a skippable ad on YouTube. She likes meeting new people, learning about different cultures, and visiting museums.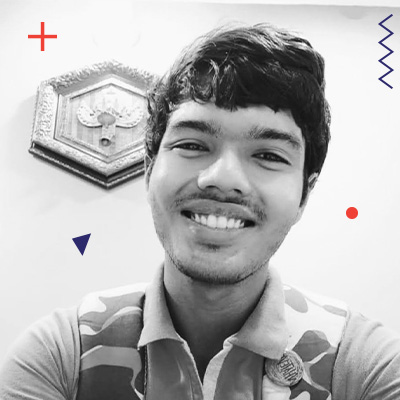 Akshin Eniyavel
Creative Copywriter
Akshin is a business graduate from SRM. He has 2+ years of experience as a content writer. In his free time, Akshin enjoys art, music, philosophy, exploring new places, spending time with family and friends. He will forever love furry angels and beaches. You'll probably find him walking there just looking out into the sea.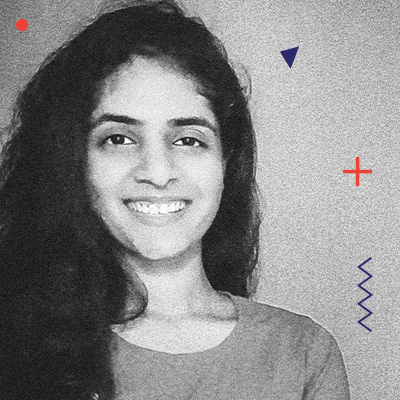 Aishwarya Pawar
Creative Strategist
Aishwarya is a creative individual with a strong technical background which reflects in her approach. Her photographic memory helps her put creative ideas on the paper. She enjoys watching ads and is always intrigued about the imaginative process that goes bts. A trained Kathak artist, Aishwarya loves to unleash creativity on stage with the chime of her ghungroos. While touring around for her shows, and mingling with people from varied cultures, there's one thing that she has been frequently drawn towards, languages! When this Coldplay fanatic isn't occupied decoding ads, she can be found watching documentaries about life underwater.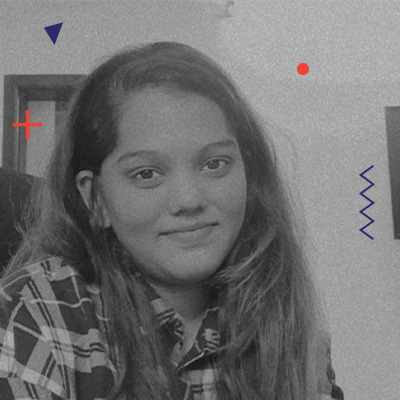 Bhavya Bagri
Creative Designer
Bhavya Bagri studied Electronic median college. She loves animals and would prefer dogs over humans . She mostly spends her time on doodling and painting.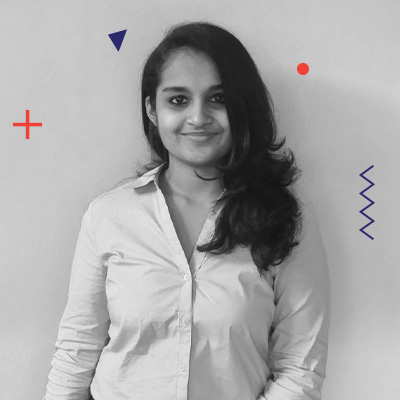 Kruti Damani
Specialist - Growth & Client Success
Kruti, by definition means creativity so here she is! A media graduate from M.O.P, an ambivert, someone who loves movies and music. She worked for an NPO - AIESEC for over a year and was a part of their Executive Body. She joined Social Beat to learn, grow and explore her own potential. She is mentally in a world of her own made of all things aesthetic, and a little crazy when it comes to having fun. If she is nowhere to be found, she is probably in a corner watching a rom-com or scrolling through Pinterest! A little (quite literally) girl with big dreams.
Ekta Rathod
Creative Strategist
Ekta is an MBA in Communication Management from Symbiosis. With a brain filled with ideas and eyes directed toward strategy, she is passionate about creatively communicating a brand's story. She is an ambivert who doesn't pass up the opportunity for cafe hopping and recommending delicious food suggestions for every problem in the world!
Raveena Vishwanath
Creative Producer
Raveena has done her masters in Audiovisual Production from SIMC, Pune. She loves the visual media and observing people, cultures and mindsets - all kinds of stories that make a difference. Currently, she is hooked on watching Netflix crime documentaries, and her favourite show of all time is Breaking Bad! Some of the things she loves to do include travel, food (cooking AND eating), some art here and there, and shopping of course. She's a swimmer, and loves being witty with her words. She might also have a very extensive music library!
Shivam Kumar
Digital Media Specialist
Shivam is an MBA graduate from SIMC in communication management and He has completed his undergraduate in commerce. Shivam's professional career started in the microfinance industry in 2018. He also has experience in marketing. He believes getting knowledge and experience of new things is the mantra of success, so he did various live projects in digital marketing with various brands. He is very interested in digital marketing. He enjoys writing poetries, reading books and watching movies. Shivam is a Hodophile and he loves to listen to old songs. In his free time, he likes riding his bike and trying different cuisine in the market. He also likes playing basketball.
Aparna Menon
Digital Media Specialist
Aparna.S.Menon is a postgraduate in Media and Communication from Manipal University, and she also holds a graduate degree in Journalism and Mass Communication from Jain University Bangalore. She is a hyper-enthusiastic person and also a creative and out-of-the-box thinker. She is very passionate about dancing and also loves photography and cricket. She is a night owl and a big-time social media addict.
Yusuf Khan
Web Developer
Yusuf was born and brought up in Mumbai, and has completed his graduation in INFORMATION TECHNOLOGY from Mumbai University. He loves the fact how technology has so much impact on our daily lives and in making our lives easier and he always wants to be a part of creators who are contributing to technology, he is passionate about learning new technologies, solving tech problems, writing code and building user interfaces. Apart from this he loves reading books, sketching, making new friends, and spending time with his family.
Atreyee Chakraborthy
Digital Media Specialist
Atreyee Chakraborty is an Arts Graduate from the University of Calcutta. Before joining Social Beat, she has been a copywriter for the last 8 years and worked with several reputed organizations like Paytm, Shopee etc. Being a true Bong at heart, Atreyee also has a penchant for singing Rabindrasangeet & watching Bengali movies. She also loves to travel at every opportunity. With a strong background in writing, Atreyee also enjoys composing poems in her free time.
Akshay Tawde
ORM Specialist
Akshay Tawde has done bachelor's in commerce stream. He has nearly 3 years of experience in online reputation management. He has worked for some reputed brands such as Tata, Audi, ICICI, Upgrad etc. In the meantime, he likes to spend some time with nature, he loves to be around animals and also likes to do music.
Andria Pinto
Digital Media Specialist
Andria has pursued her Bachelor in Management Studies from Don Bosco College. After that, she did her internship in marketing which intrigued her interest in Digital Marketing, and hence joined an online course from Kraftshala for 4 months which helped her understand and learn concepts in digital marketing. During her free time, she likes to play sports like Badminton and Tennis. At times she makes and shares memes online. Also, she is very much fond of watching thrillers and Marvel and Christopher Nolan movies.
Aarush Chopra
Digital Media Specialist
Aarush Chopra is a graduate of Amity University, Noida. Before entering into the Digital Marketing line, he was working at 'India TV' in the web content for Sports Team. He has also done the master certification course i.e. 'DigiGrad' from Social Beat. Apart from work, he is very much into hardcore Music composition, Singing, and playing Guitar. He has released his own music as well. You can approach him anytime for eating at different food joints and parties. He's an all-time cricket lover and currently pursuing BA- Music.
Sesharaj R
Brand Strategist
Sesharaj is an MBA graduate from Symbiosis Institute of media and communications. Prior to working for influencer.in, he founded MicDrop Events, an event management company. He has worked extensively in Influencer Marketing and event management. Sesharaj loves to travel, for work and pleasure.
Zeeshan Siddiqui
Digital Media Specialist
Zeeshan Siddiqui has completed his graduation in B.sc chemistry from Parul University Vadodara. The Digital Marketing course from Kraftshala helped him to understand and learn concepts about digital marketing. His hobbies are cooking and watching Football and Marvel movies. He is a hardcore fan of Messi and FCB.
Tanvi Kothari
Specialist - Growth & Client Success
Tanvi, born in Jaipur and brought up in Chennai is a Psychology graduate from Stella Maris College. She is passionate about understanding the human psyche; one such way for her is through social media. She finds comfort in food and loves to try different cuisines. She spends most of her time playing with her dogs, recreating her favorite dishes or seeking new adventures. It's the little moments for her that make all the difference.
Namrata Wadhwa
Specialist - Growth & Client Success
Namrata is a BMS, Marketing Major graduate from the Mumbai University. She was heading Social Media for an Influencer Start up, Masic beauty and co-founded the jewellery brand Reisang, heading Marketing (online and offline) and Sales. Namrata is a driven and ambitious person. She is passionate about singing and music & is very particular when it comes to healthy food and workouts!
Lipika Igatpurikar
Creative Strategist
Lipika is an economics graduate with a knack for creativity. A brand and creative strategist, she has always kept emotions and data at the forefront of her campaigns. A Kathak dancer, a full-time foodie, an amateur chef, and a serial binge watcher, you'll always find Lipika searching for new hobbies. On the days that she is not figuring out demand and supply, you will find her reading, making travel plans, or playing catch with her dog!
Kartik Grover
Ecommerce Growth Manager - Client Success
Kartik Grover, an Engineer graduate from VIT University, took a 360-degree turn and found his passion for Digital Marketing. From skipping ads on Social platforms to now launching, optimizing, and monetizing them across Digital Platforms, his interest in Digital Marketing grows every day. Born and brought up in Punjab, he is a big-time foodie, who loves to cook and bake. A Football fanatic, with Barcelona being his home club.
Henry Jayakumar
Creative Designer
Henry Jayakumar, a mechanical engineering graduate. Out of interest and curiosity, he switched to creative design. He constantly looks for opportunities to showcase his abilities, and enjoys travelling, observing, and learning about design everywhere he goes.
Divya Chhatre
Ecommerce Growth Lead - Marketplaces
Divya, an Inter-CA turned marketer with over 3+ years of work experience in advertising. She has worked with Amazon Ads where she worked extensively with European advertisers, mainly French which helps her to see advertising from a global lens. Apart from this, she has a keen interest in learning new languages. She also dances Salsa & loves reading. She is also an animal lover and loves traveling.
Aarthi S
Digital Media Manager
Aarthi an MBA Graduate has 4.5 years of work experience. She is obsessed with KDrama which keeps her from reality. The first thing on the wishlist is to visit Seoul Lovvvve Dancing. Apart from KDrama, work keeps her up and distracted. She loves to play Volleyball, Chess & Snooker.
Sakshi Lunavat
Senior Specialist - Growth & Client Success
Sakshi is a MIM graduate with Marketing as her specialization, from Brunel University, London. Over the course of her career, she has developed a skill set directly relevant to Social Media and Digital Marketing! Along with being zestful about developing all things creative, she is also a lover of the variety and drives that this field has to offer. Apart from this, she is an adventurer, a dancer, and a travel lover, who is always on the lookout to try new things!'
Jhanvie Shah
Content Marketing Specialist
An artist at heart, Jhanvie has 2 years of experience as a content marketer and 10 years as a writer. She started off with short stories and poems and has moved on to take it up as a profession. Prefers to spend her time watching tv shows and sketching. Does not go anywhere without a book! She absolutely does not compromise on working out and is starting to become a workout freak!! You can always find her smiling and being extra excited. Oh, also, sarcasm is her second language. Apologies in advance.
Vasishta Bhat
Producer
Vasishta Bhat is a visual communication graduate from St.Joseph's University and has an experience of around 5 years in Video Production. He has an immense passion for filmmaking, storytelling, and learning foreign languages. He loves watching films, shows, football, and cricket, and is a fan of RCB, Manchester City and Messi. One day, he plans to go on a solo trip across South America and Europe.
Yash Jain
UX UI Specialist
Yash is an avid traveler and is always hungry for life experiences. Throughout his life, he's been a jack of all trades and can talk about things for hours with anyone. He's a meme fanatic and has jokes or punchlines for any and everything. Always up for intellectual talks, Yash is fun to talk to
Pratiksha Kulal
Creative Designer
Pratiksha Kulal was born in Mangalore, and brought up in Mumbai. She is an artist at heart. She has completed her graduation in B.A. in Advertising and communication design from Patkar Varde College, Mumbai. She is a bold creative thinker and communicator. She always looks at everything from the advertising perspective. Her current aspirational goal in life is to work in the creative industry. The minute someone says let's go have coffee, she will be the first person to be there. She loves documenting the small things in her life and loves traveling and shopping.
Smrithi Srinivasan
E-commerce Growth Specialist
Smrithi is a triple major graduate from Christ University where she studied Media and Communications, English Literature and Psychology. Her background in Psychology and Media gives her a unique perspective into digital marketing and consumer behaviour. She strongly believes in all forms of therapy and indulges the most in retail therapy (she's aware it's unhealthy). She is extremely passionate about academia and promoting queer inclusivity through academia. When she's doing all of this, music is constantly playing in the background.
Sanjay Kumar
Producer
A student from engineering, Sanjay has always enjoyed imagining worlds throughout his life. He believes in finding synergy between his creativity and reality. Whether it's making a documentary about engineering students for his final sem project or showcasing his photo/video portfolio for his industrial training project, Sanjay prides in pitching impossible stories with finesse. He hopes to make a mark in the content space as a responsible creator. At other times, he can be found brainstorming on his next script or dreaming up travel plans with his friends.
Arun Balaji
Lead - Video Scriptwriter
Arun Balaji is a filmmaker and writer from Chennai. Shakespeare's plays have always captivated him and helped him win numerous inter school competitions. This continued into something more useful for his creative mind, which led him to films, advertisements, and the most recent Web series. He has a broad range of experience in all areas of filmmaking, with creative writing which has always been his area of strength.
Apoorvi Paliwal
Brand Strategist
An avid learner and adventurer by heart diving into the field of marketing from a rather technical one to follow her heart's desire.Graduated from Delhi University with over two years of experience in Ernst and Young as an audit associate, Apoorvi has a knack of seeing things differently and further devising strategies that help her and the organisation's goals come to fruition. Backed by strong cross working exposure across various region, she is constantly challenging herself to add a multifaceted approach to her analytical yet creative thinking. Besides work, she loves trying out new recipes, random dance routines and brewing conversations with her society guards or cute aunties in metro
Poojaa Sri
Senior Creative Designer
Poojaa Sri is a visual communication graduate from M.O.P. Vaishnav College. She's a Designer & Illustrator who worked on creating Brand Mascots previously and worked in online comics as a creative lead. She's also known as poochie for her cartoon character & loves photography.
Nikhilanandan N
Creative Copywriter
Nikhil is a curious copywriter who always has more to say than he does. He is an Architecture graduate from NIT Bhopal where he tried his hands on photography, football, and even ramp walking before finding out that writing is the niche he's good at! He is often found poking the designer side of people's brains while working in teams. And often found sneaking out to silent places alone to get into the writer's zone. Movies are something very special to him as they remind him of the real stories, struggles, happiness, and wholesomeness of this world and its people. He is always up to listening to everyone's stories even though he zones out a lot!
Pragya Bisht
Content Marketing Specialist
Pragya is a graduate of Delhi University with English honors and has a flair for writing poetry and prose. She is also indulged in Psychology as she is very much fascinated by the human mind and behaviors. Besides that, she is a fun-loving person who loves to hang out with her friends and is always up for making memories.
Aishwarya Sreenivas
Creative Copywriter
Aishwarya, a commerce graduate with more than 2.5 years of experience in content, stumbled into the field of digital marketing. Before stepping into the field of digital and content marketing, she began her career writing resumes for a resume-writing firm. She enjoys watching Netflix mysteries, horror, rom-com, and other fascinating yet amusing genre series and movies. She also loves dancing in her leisure time. You will typically find her with headphones plugged in while she is working. That's her escape from reality! Also, she has a little touch of snark in her.
Pooja Suresh
Lead Creative Designer
Pooja is a visual communications graduate. As a person who solely things from the right side of her brain, she loves everything creative from photography to make up. She's also a professional dancer and choreographer, so you'd probably see her grooving at any time of the day. An avid traveler with a love for the mountains and cold, she loves to trek and explore new places. In her free time you'd find her exploring new restaurants in the city or at the theatre munching on sathyam popcorn!